New Patient Information
Dr. Daniel Cameron, MD, MPH, is a nationally recognized leader for his expertise in the diagnosis and treatment of Lyme disease and other tick-borne illnesses. For more than 32 years, he has been treating adolescents and adults suffering from Lyme disease.
Becoming a patient at Dr. Daniel Cameron & Associates is easy, no matter where you live or work. We'll help guide you step-by-step to make your first visit as easy as possible.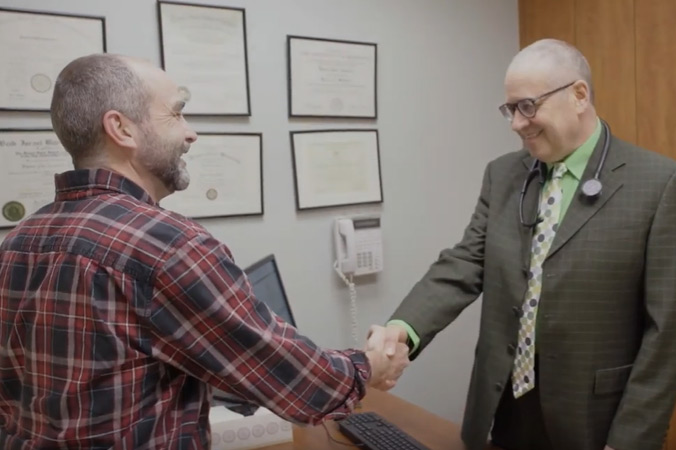 "I find that hope and persistence is very helpful. It's very easy to lose hope with Lyme Disease. Patients may have fleeting despair. I am always encouraging people to keep that search for joy and hope. Returning to health is possible."

Dr. Daniel Cameron
At Dr. Daniel Cameron & Associates, we're committed to making things easy for you, so below we've organized the information that you'll need to know before your first visit.To ensure your first visit is as productive as it can be, we encourage you to do some advanced preparation.
Schedule an Office Appointment
We see patients by appointment only. You may schedule an appointment by calling our office at 914-666-4665. You can also request that a representative of the office call you by completing the appointment request form by clicking here.
Our office is located in Mt. Kisco, New York, 45 miles north of New York City at 344 East Main Street, Suite 104, Mt. Kisco, NY 10549 (for directions please click here.) Our appointment hours are as follows:
Monday-Friday: 8:30am – 5:00pm
On the day of your first visit with Dr. Daniel Cameron, it is helpful for you to arrive 30 minutes before your appointment time to ensure all necessary paperwork has been completed efficiently. (see below under patient forms – we encourage you to fill out all forms prior to your visit) You may choose to bring a spouse, relative, or close friend with you to take notes during your visit
Your first visit with Dr. Daniel Cameron will begin with introductions to our staff, and will include a a comprehensive evaluation, which will include obtaining a thorough medical history, reviewing prior medical records and test results, and performing a physical exam. Additional laboratory and diagnostic tests and/or consultations with specialists may be needed.
What do I need to bring to my appointment?
Information about any recent hospital stays Lab or diagnostic imaging reports (CT, x-ray, MRI, ultrasound). If you don't have the report, let us know where the lab or imaging test was performed and we can request the report for you.
Current medications: name of the medication, dosage and milligrams.
Questions that you would like to ask Dr. Cameron. At times patients may have a list of questions they want to ask but forget them once they get to their appointment. We're happy to answer all of your questions and a written list can help ensure we do.
New Patient Form Packet
As a first time patient we have made it easy for you by offering health related forms online. Please select the appropriate form(s), fill them out online and submit them 24-48 hours prior to your appointment. Your forms will be delivered directly to our office when you press done. By using this service your personal health information is protected. If you cannot complete the form electronically, click the link here for PDF forms to download.
---
CREDIT CARD AUTHORIZATION
TELEMEDICINE AUTHORIZATION
If you're unable to complete the forms online, you can access them for download by clicking here.
Payment Policies & Insurance
Payment is expected at the time of your visit either by cash, check, or credit card. Office charges may or may not be covered by your insurance plan. We are considered "out of network" so it will depend on your individual insurance policy and the coverage of that policy as to the services and amounts they may reimburse. If you'd like to check with your insurance company prior to your appointment, visits are typically considered level 5 office visits.
Our office does not bill your insurance directly but we will gladly provide an invoice at the conclusion of your visit with your diagnosis codes, treatment codes and all pertinent provider information to you so that you may send it to your insurance company for reimbursement of billable services. We are also not a participating provider in Medicaid or Medicare.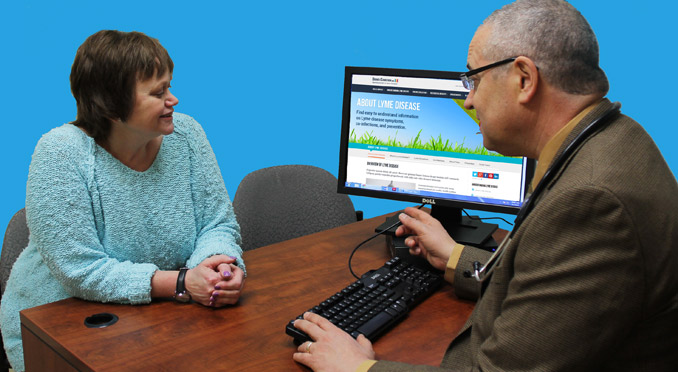 Dr. Daniel Cameron & Associates is dedicated to improving the lives and standard of care for patients suffering from Lyme disease and other tick-borne illnesses. Dr. Cameron, a board-certified internist and epidemiologist, has more than 25 years of experience diagnosing and treating Lyme disease in both adolescents and adults. learn more →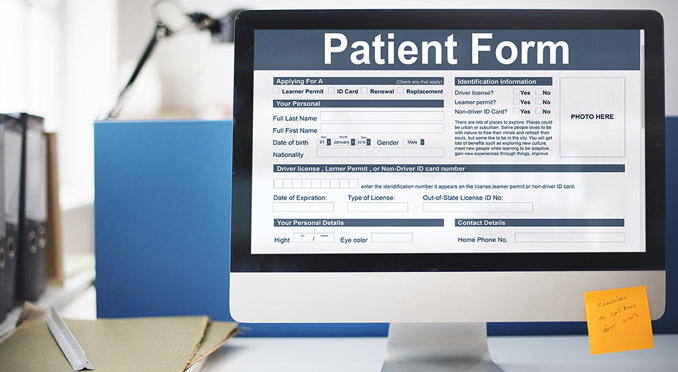 As a first time patient we have made it easy for you by offering health related forms online. Your forms will be delivered directly to our office when you complete the forms. By using this service your personal health information is protected.  learn more →
Dr. Cameron and Associates is 35 miles north of Manhattan in Westchester county, offering easy access from anywhere in the New York Metropolitan area by car or public transportation. The office is located at 344 East Main Street, Suite 104 in Mt. Kisco, New York. learn more →