Dr. Daniel Cameron: Inside Lyme Podcast
Unusual risk of blood transfusions: 3 premature babies contract Babesia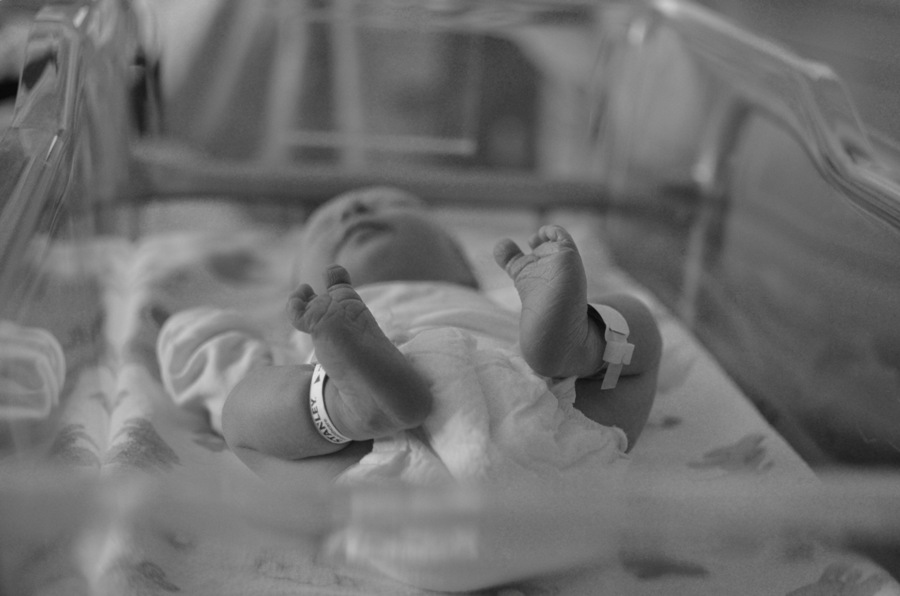 Welcome to an Inside Lyme case study. I find that the best way to get to know Lyme disease is through reviewing actual cases. In this case study, I will be discussing an unusual risk of blood transfusions — contracting the tick-borne disease Babesia.  The report describes 3 cases of premature infants who contracted Babesia from blood transfusions.  This case series will be discussed on my Facebook and made available on my Lyme Podcast and YouTube channel.
Three premature infants contract Babesia from their blood transfusions – an Inside Lyme case study.
These cases were described in the Pediatric Infectious Disease Journal written by Glanternik and colleagues in 2017.
Babesia is caused by the parasite Babesia microti. Babesia is typically contracted from the bite of a deer tick. In early cases of Babesia, the parasite may be seen in the red cells by looking at a thick smear of blood under the microscope. In other cases, Babesia can only be detected by a DNA test called a PCR or an antibody test. In some instances, Babesia may not be detected by any of these tests.
Babesia can be severe and, in rare cases, fatal. It can also be mild or without symptoms. In some cases, the disease can be transmitted through a blood transfusion and during pregnancy.  Although the risk of blood transfusions transmitting tick-borne diseases is still rare, it remains a concern.
In some cases, Babesia can be transmitted through a blood transfusion and during pregnancy.
Click To Tweet
Let's get back to the case.
Risk of blood transfusions: Baby 1 contracts Babesia
A team of doctors at Yale School of Medicine diagnosed Babesia in a premature infant in a neonatal intensive care. The baby boy presented with medical problems common to premature child consisting of respiratory distress syndrome, grade I intraventricular hemorrhage, retinopathy of prematurity, thrombocytopenia, and anemia.
The boy was transfused on his 2nd day and 5th day of life. Nearly three weeks later, the parasite Babesia microti was identified in the premature child's red cells under the microscope.
It must have been a surprise to the family to find out their premature infant was infected with a parasite typically acquired by a tick bite. This infection was obviously not from a tick bite for a premature infant who has yet to leave the hospital. The doctors suspected the tick-borne infection was transmitted through a blood transfusion.
Blood donor unknowingly carried Babesia pathogen
The researchers tracked the blood transfusion to a 24-year-old man in Connecticut. The donor was not aware that he was infected with Babesia microti.  The blood bank's screening process did not detect that the young man was infected with the parasite.  The donor subsequently tested positive for Babesia by PCR and antibodies.
Two more babies contracted Babesia from blood transfusions
The researchers were able to identify three other premature children in the same neonatal intensive care unit who had received blood from the same donor. Two of these three premature children developed Babesia. All three premature children with Babesia were treated for 14 days with the combination of azithromycin and atovaquone. This combination is sold under the names Zithromax and Mepron in the USA.
Initially, the risk of blood transfusions transmitting a tick-borne infection had not been considered.
One of these three premature children relapsed. The doctors were again able to identify Babesia in the child's red cells. This child was successfully retreated with an additional 23 days of azithromycin and atovaquone, according to the authors.
What can we learn from these cases?
First, it can be difficult to diagnose Babesia in a premature child in a newborn nursery. The authors described the difficulties of diagnosing Lyme disease in these premature children. It is not clear whether the doctors would have detected Babesia in the second and third babies without the doctor following up with the blood bank.
Second, it can be challenging to determine the best treatment. The authors did not elect to treat the three premature children with clindamycin and quinine.  They were concerned with the safety of these drugs in premature children. Instead, they elected to treat with a combination of azithromycin and atovaquone.
Third, the cases remind the reader to be aware of the risk of Babesia from blood transfusions. The blood bank was not able to prevent a Babesia microti infection through their screen.
Lastly, the relapse of Babesia in one of the three premature children raises a question regarding the best length of time to treat Babesia.
Treating Tick-Borne Disease In My Practice
In my practice, each individual requires a careful assessment. That is why I order a broad range of tests including blood counts, liver and kidney function, thyroid disease, lupus, and rheumatoid arthritis, in addition to tests for tick-borne infections. I also arrange consultations with neurologists, rheumatologists, ophthalmologists, and others, when necessary.
Many patients are complex, as highlighted in this Inside Lyme Podcast series. The tests are not all that reliable. A single course of antibiotics can fail. I have had to individualize therapy for these patients.
We need more doctors with skills diagnosing and treating Babesia. And more awareness about the risk of blood transfusions possibly transmitting tick-borne diseases. We could use a reliable test to determine who has Babesia and who has resolved their infection. We need a way to protect the blood supply from Babesia microti.
We hope that if a professional sees a newborn child with Babesia that they can use these cases to remind them to look for Babesia and treat accordingly.
We need to give doctors the freedom to treat these complex cases without undue interference by colleagues, insurance companies, medical societies, and medical boards.
Please remember that the advice given is general and not intended as specific advice as to any particular patient. If you require specific advice, then please seek that advice from an experienced professional.
Inside Lyme Podcast Series
This Inside Lyme case series will be discussed on my Facebook and made available on podcast and YouTube.  As always, it is your likes, comments, and shares that help spread the word about this series and our work. If you can, please leave a review on iTunes or wherever else you get your podcasts.
References:
 Glanternik JR, Baine IL, Tormey CA, Rychalsky MR, Baltimore RS. A Cluster of Cases of Babesia Microti Among Neonates Traced to a Single Unit of Donor Blood. Pediatr Infect Dis J. 2017.
Latest From Inside Lyme Podcasts
---
6 Replies to "Unusual risk of blood transfusions: 3 premature babies contract Babesia"
02/11/2020 (10:13 pm)

Thank you Dan Cameron ,MD , for podcasts~
Carol Joy Gardner,DO
Specializing in tick borne illness
Burlington , VT
802-879-6544

Melissa Leavell

02/11/2020 (3:26 pm)

Thank you for your podcasts, Dr. Cameron.

Like most babesia literature, your podcast focuses entirely on microti. According to one study, Babesia duncani is 5x more prevalent than microti:

https://www.ncbi.nlm.nih.gov/pmc/articles/PMC2976100/

This is important because microti and duncani are so different the usual babesia testing shows only microti, so many duncani patients go undiagnosed. Also, there is some evidence duncani is more difficult to eradicate and causes more morbidity than microti, so may need to be treated more aggressively.

In my own case and one other I know of, years on both prescription and herbal treatments (including disulfiram) have not resulted in clearance of this very persistent pathogen.

Becky meyer

02/11/2020 (1:08 pm)

Hello
I have lyme but my biggest hurdle has been babesia.
I am now pregnant and am concerned for the baby.
Any advice would be greatly appreciated.
I do not suffer as much after treatment in Germany 2 years ago but still have flare ups when run down.
Thankyou
Becky

Debra

02/11/2020 (7:48 am)

I have had Lyme since 2015, have been on many doses of Doxye, amoxicillin, pick line rocefen. I still have symptoms every couple of mothers it flares up.
I will listen to your pod cast and read your info.
Thank you

Dr. Daniel Cameron

02/11/2020 (9:50 am)

Thanks for reaching out. If you could also log onto apple podcasts and leave a review it would be most appreciated. Keep working on getting better.
---