How can doctors determine if patients with systemic autoimmune joint disease following Lyme disease don't have a persistent infection?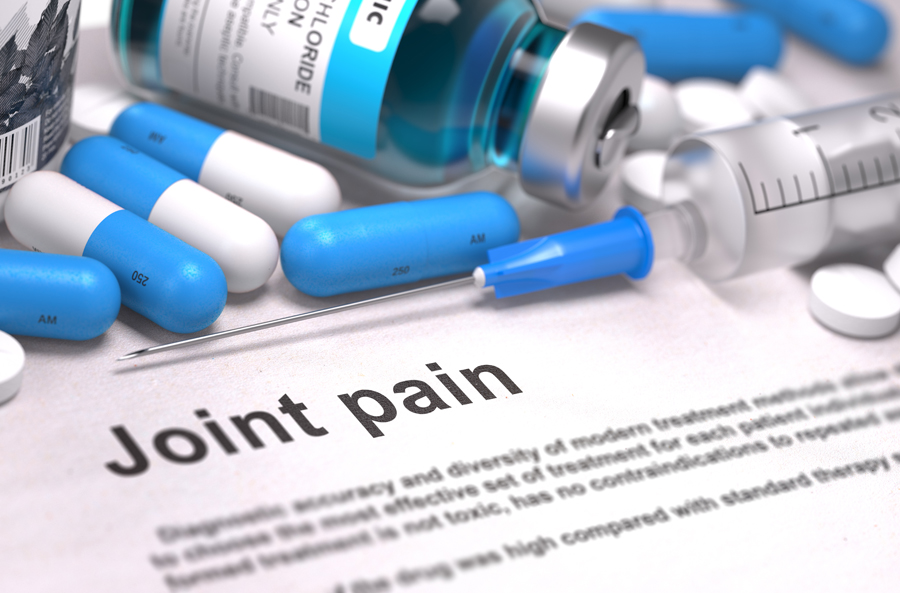 Doctors at Massachusetts General Hospital have described a series of 30 patients who developed systemic autoimmune joint disease following Lyme disease. "Fifteen had rheumatoid arthritis (RA), 13 had psoriatic arthritis (PsA), and 2 had peripheral spondyloarthropathy (SpA)," according to Arvikar and colleagues. [1]

by Daniel J. Cameron, MD MPH
The patients were prescribed anti-inflammatory therapies, primarily disease-modifying anti-rheumatic drugs (DMARDs). "These treatments included steroids (3%), NSAIDS (20%), disease-modifying anti-rheumatic drugs (DMARDs) (57%), most commonly methotrexate, but also TNF-inhibitors, or combinations of these agents," reported Arvikar. [1]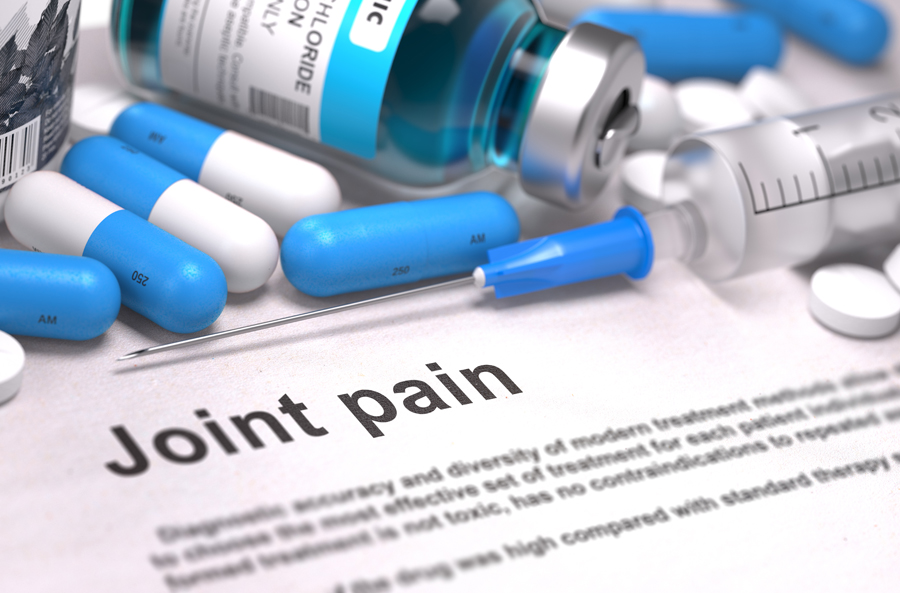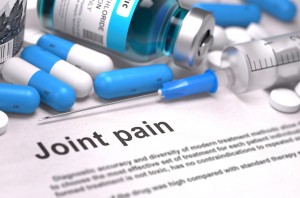 The authors assumed that the persistent Borrelia burgdorferi (Bb) infection had been eradicated. "All 30 patients had been treated with antibiotic regimens for Lyme disease, as recommended by the Infectious Diseases Society of America (IDSA)," Arvikar pointed out. "Generally, this consisted of a 21-day course of oral doxycycline for early Lyme disease, but 13 of the 24 patients (54%) with early Lyme disease received additional courses of oral antibiotic therapy, with a maximum of 4 months of treatment." [1]
Physicians prescribing DMARD medications, however, cannot be completely sure that a persistent infection has cleared. There are numerous studies documenting chronic manifestations of Lyme disease. Logigian and colleagues have described Lyme disease (LD) patients with chronic neurologic symptoms up to 14 years after antibiotic treatment. [2] Other studies have reported Post-treatment Lyme Disease Syndrome (PTLDS) in patients years after treatment for Lyme disease. [3]
If patients still have an active infection and begin a treatment regime which includes steroids or DMARD drugs, long-term outcomes could be worse. [4-6] Furthermore, biological DMARDs have been associated with a higher rate of serious infections, as compared to other DMARDs. [7]
DMARDs are intended to slow down disease progression. Synthetic DMARDs include methotrexate and sulfasalazine. Biological DMARDs include the tumor necrosis factor alpha (TNFα) blockers infliximab (Remicade®), interleukin 1 blockers anakinra (Kineret®), monoclonal antibodies against B cells, such as rituximab, and the T cell costimulation blocker abatacept (ORENCIA®).
It is important for doctors to be sure any persistent infections have resolved before prescribing steroids or DMARDs in patients presenting with a systemic autoimmune joint disease after a history of Lyme disease. It would also be reasonable to include patients in the discussion when prescribing steroids or DMARDs to allow shared decision making.
References:
Arvikar SL, Crowley JT, Sulka KB, Steere AC. Autoimmune Arthritides, Rheumatoid Arthritis, Psoriatic Arthritis, or Peripheral Spondyloarthropathy, Following Lyme Disease. Arthritis & rheumatology. 2016.
Logigian EL, Kaplan RF, Steere AC. Chronic neurologic manifestations of Lyme disease. N Engl J Med. 1990;323(21):1438-1444.
Weitzner E, Visintainer P, Wormser GP. Comparison of males versus females with culture-confirmed early Lyme disease at presentation and at 11-20 years after diagnosis. Diagn Microbiol Infect Dis. 2016.
Jowett N, Gaudin RA, Banks CA, Hadlock TA. Steroid use in Lyme disease-associated facial palsy is associated with worse long-term outcomes. Laryngoscope. 2016.
Dattwyler RJ, Halperin JJ, Volkman DJ, Luft BJ. Treatment of late Lyme borreliosis–randomised comparison of ceftriaxone and penicillin. Lancet. 1988;1(8596):1191-1194.
Steere AC, Green J, Schoen RT, et al. Successful parenteral penicillin therapy of established Lyme arthritis. N Engl J Med. 1985;312(14):869-874.
Singh JA, Cameron C, Noorbaloochi S, et al. Risk of serious infection in biological treatment of patients with rheumatoid arthritis: a systematic review and meta-analysis. Lancet. 2015;386(9990):258-265.
---
6 Replies to "How can doctors determine if patients with systemic autoimmune joint disease following Lyme disease don't have a persistent infection?"
Alan Kay

08/14/2020 (12:57 pm)

Seeking information for TNF inhibitor use for Post Treatment Lyme Disease Syndrome and other treatments or clinical trials to treat progressing degenerative spinal discs with a back to front curve of thoracic spine & total los of height in last 10 years of 3 inches (from 5'8" to 5'5"); worsening neurological symptoms (neuropathic pruritus with rash, chronic fatigue, difficulty concentrating, memory issues. Severe muscle cramping hands, feet, legs, back

Dr. Daniel Cameron

08/14/2020 (7:03 pm)

I rely on rheumatologist to determine if a TNF inhibitor might be effective. I am focused on whether there might be an antibiotic solution for PTLDS.

Blaine

06/22/2020 (6:17 pm)

Dr. Cameron,
I've been with LD/LA since 1982. First dx'd by two-tier antibody testing well after acute severe multi-systemic illness. Innumerable hospitalizations. All complications. Still clinically symptomatic for LA and high antibody IgG to Bb.

I agree with your concerns regarding the use of DMARDS in a given subset of patients who may be still infected with viable Bb, but in any instance verifiable post-treatment infection with viable organisms does not seem to be the norm.

Some good and recent forward thinking peer research trends toward the stronger probability that persistent and specific late symptoms accompanied by often high IgG titer levels to Bb in serum are related to a complicated interplay of host genetics, severity of initial infection, and autoimmune phenomena. Not ongoing infection in the traditional sense if one excludes so-called biofilms or cellular detritus.

Therefore, an ideal and potentially very important pilot study may involve the use of therapeutic immunomodulatory interventions such as IVIG alone and in combination with broad spectrum antibiotics, as opposed to treatment of the late and primarily arthritic symptoms by way of DMARDS or biologic immunosuppressive agents.

We know a great deal about this disease and can practically effect a cure in most patients. Yet there remain very roughly 20 percent of patients like me who require more progressive, but still reason-based therapeutic interventions before all of the scientific details have been thoroughly elucidated.

Dr. Daniel Cameron

06/22/2020 (7:01 pm)

We need these kinds of conversations.

09/27/2016 (8:25 am)

Hi, apart from facial palsy, what other reasons are there for not using steroids in Lyme disease (especially if they make u feel good)?

09/30/2016 (12:11 am)

There are concerns that steroids might suppress the immune system making it more difficult to treat Lyme disease. The blog lists a couple examples.
---