Are doctors reluctant to diagnose Lyme disease?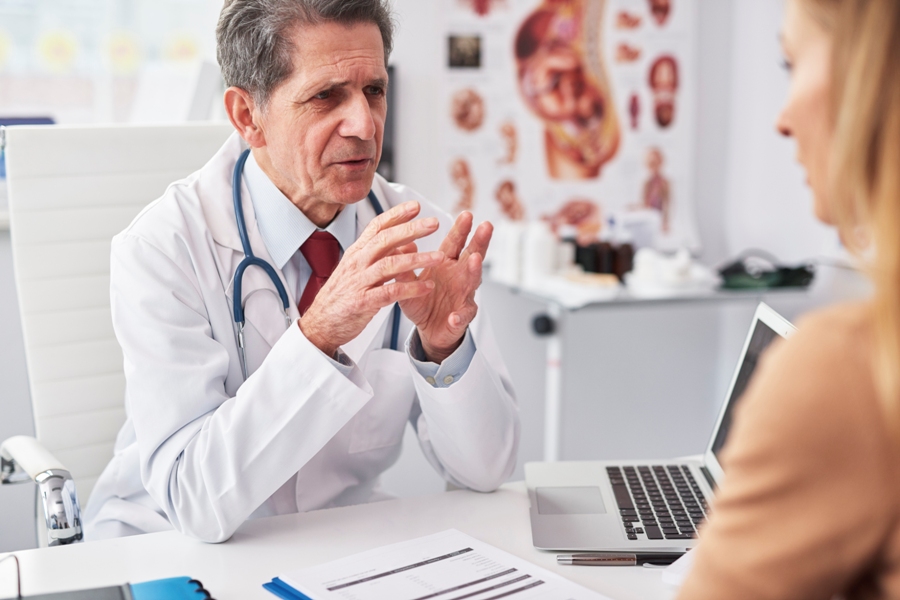 A study by Tulloch and colleagues, published in the journal BJGP Open, examined the decision-making behavior of general practitioners (GPs) when applying Read codes to non-specific clinical presentations. The authors used Lyme disease as a case example and recruited GPs in the North West of England. [1]

Investigators asked clinicians to review 11 cases of Lyme disease to determine if doctors are reluctant to diagnose Lyme disease. They found that only 5 cases contained Lyme disease on their differential diagnosis list, and only 2 cases were coded as Lyme disease, writes Tulloch.
The Lyme disease case presentations varied:
Classic erythema migrans (EM) rash
Borrelial lymphocytoma of the ear lobe
Acrodermatitis chronica atrophicans (ACA) with peripheral neuropathy
Bell's palsy following an "insect bite"
Recurrent synovitis of the knees
Multiple EM rashes after walking in Dartmoor
Heart rhythm abnormalities
Fatigue, post-exertional malaise, anxiety, headaches, and memory issues with a positive Lyme disease test from an international lab
Fatigue, arthralgia, poor ability to concentrate, myalgia, mood swings
Non-engorged tick attached to scalp
Poor fine motor movements and a rash occurring 2 months previously at scout camp. (This patient had not been treated with erythromycin.)
The physicians cite several reasons for their reluctance in considering Lyme disease as a diagnosis.
"If I can't diagnose, I will pick the main symptom to code. I will always do this unless I'm almost [100%] positive of the diagnosis. Sometimes, if I'm really not sure, I will write everything in free text and not code anything."
"Lyme disease is a possibility here. But I wouldn't leap to it without a history of a tick bite."
"I would never write Lyme disease on a patient's record until I had a positive lab diagnosis. I'm wary because of potential litigation, and I don't want to cause problems for future doctors treating that patient."
"I won't code Lyme disease until they'd seen an NHS specialist. I'd be very suspicious if it [laboratory results] was a "high street" or "internet" lab, so I would arrange serology to be sent to a local lab."
Doctors in England may be reluctant to diagnose Lyme disease for various reasons, including the lack of a positive blood test, investigators report.
Click To Tweet
Some doctors were more familiar with Lyme disease through their own experiences.
"This is a tick; I've been bitten many times before."
"I had a patient diagnosed in the last couple of months; a child with non-specific knee pain. We initially suspected an infected knee joint. He's now been successfully treated and has been fine since."
"There are so few [Lyme disease] specialists across the country. A friend of mine has Lyme, so I know the difficulties."
The study, which enrolled only 8 general practitioners, involved case reviews rather than actual cases. Some of the doctors were unable to complete their case evaluation due to time constraints.
Editor's note: Their results should encourage future researchers to look for any reluctance to diagnose Lyme disease in actual practice.
References:
Tulloch JS, Beadsworth MB, Vivancos R, Radford AD, Warner JC, Christley RM. GP coding behaviour for non-specific clinical presentations: a pilot study. BJGP Open. 2020.
---