Don't let Scrooge ruin Christmas for Lyme disease patients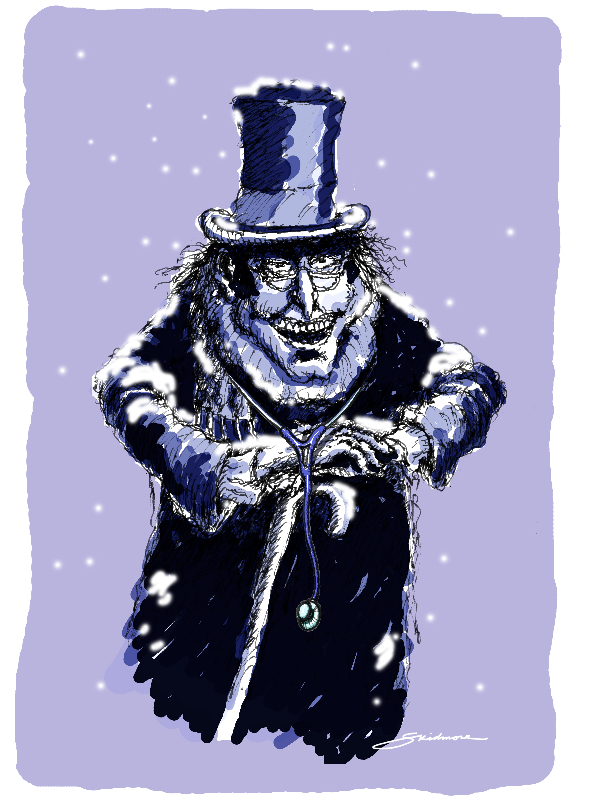 Patients suffering with an illness often turn to their doctors for empathy. This is particularly true for those individuals living with chronic, often debilitating, symptoms. An understanding practitioner can play an important role in aiding a patient back to health and impacting clinical outcomes. Yet, according to a study published in this month's issue of Proceedings of the National Academy of Sciences (PNAS), mental health clinicians may actually be less likely to show empathy to their patient if there is an underlying, biological cause behind the illness.
The authors "tested the effects of biological explanations among mental health clinicians, specifically examining their empathy toward patients," and found that biological explanations significantly reduced clinicians' empathy. "This is alarming because clinicians' empathy is important for the therapeutic alliance between mental health providers and patients and significantly predicts positive clinical outcomes," the authors point out.
This study focuses on the relationship specifically between mental health providers and their patients. However, individuals with chronic illnesses, such as Lyme disease, can also develop mental health disorders as a result of their primary diagnosis. And, their treating physicians may lack empathy.
Lyme disease patients need our understanding, particularly when the disease becomes chronic and can lead to Lyme encephalopathy and neurologic Lyme disease. The National Institute of Health (NIH) conducted four trials, which all validated the severity of the illness, even years after patients underwent the initial course of antibiotics. Patients, who find themselves chronically ill, do not feel empathy when they hear a doctor conclude that chronic Lyme disease does not exist and any symptoms are nothing more than the aches and pains of daily living.
Often times, patients have seen multiple doctors and have been bounced from one medical facility to another. I would guess there are a number of Lyme disease patients who have experienced a doctor resembling Scrooge, the cold miser who despises Christmas in Charles Dickens' 1843 novel, A Christmas Carol. As the New Year approaches, I pray that more physicians will become educated about tick-borne diseases and the effect such illnesses can have on patients' lives. And, may they recognize that Lyme disease patients need the same empathy and compassion bestowed on them as Tiny Tim received from Scrooge.
To read the published study, https://www.pnas.org/content/111/50/17786.full.
---