Canada's Bill C-442 hopes to create dialogue and federal plan for Lyme disease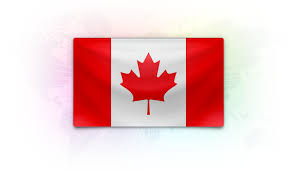 In an article entitled "Bill C-442: Shining the limelight on the Lyme-like?" published last week in the Journal of Infectious Diseases & Medical Microbiology, two Canadian physicians express both their support and reservations regarding the bill that has already passed the House of Commons. An Act Respecting a Federal Framework on Lyme Disease, introduced by Member of Parliament Elizabeth May, now awaits a second reading in the Senate. In the interim, Dr. Kevin Laupland and Dr. Louis Valiquette have shared some concerns, which are worthy of addressing. "While we will hope for improvements in the diagnosis of Lyme disease, we are skeptical that major advances will arise as a result of Bill C-442. Accordingly, we believe that a sizable cohort of patients with chronic Lyme-like disease will remain," writes the authors.
While the journal authors acknowledge that field studies indicate confirmed endemic areas or potential, future risk areas for ticks has grown from 1 region in 1997 to 13 regions in 2006, the authors minimize the growing concern of tick-borne illness in Canada. They point to the minor number of reported cases. In 2013, 500 cases were reported in Canada.  However, the number of reported Lyme disease cases has tripled over the past 4 years, from 128 in 2009 to potentially more than 500 in 2013.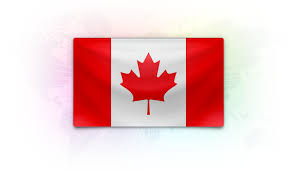 The overall number of 500 may not seem substantial in and of itself, but it's important to note that the surveillance timeframe was limited with only 4 years of monitoring.  Additionally, what should be concerning to medical and health officials is the rate of growth over that period. According to another Canadian study, birds carry an estimated 50 million to 175 million I. scapularis ticks from the U.S. to Canada every Spring.2
The authors state, "While in general we welcome any enhanced support for infectious diseases surveillance, management and research, we do question prioritization of limited resources in preference to other infections that have an objectively far greater burden of disease in Canada." Failing to prioritize resources to address Lyme disease in Canada because of the limited 500 reported cases last year, may be a grave mistake.
I hope that Canada can learn from what we have experienced in the United States with underreporting problems. Recently, the Centers for Disease Control and Prevention (CDC) reported that 270,000 of the 300,000 cases in the U.S. were not included in their surveillance numbers. That's 270,000 patients who were unaccounted for in the United States in one year.  Moreover, the CDC's surveillance case definition does not include well-described clinical presentations associated with a Borrelia burgdorferi (Bb) infection including encephalopathy,3,4 neuropsychiatric manifestations,5 and chronic manifestations.6-8     Nor does it account for any other emerging tick-borne diseases in Canada, including Babesiosis and Borrelia miyamotoi.
"Anecdotally, we are aware of a sizable cohort of patients in Canada who have nonspecific chronic 'Lyme-like' syndrome who are not deemed to have Lyme disease based on clinical assessment and negativity on approved diagnostic tests," says the authors. "While the possibility exists that some small proportion of these patients could truly have Lyme disease (and benefit from therapy), most will not."
Unfortunately, the authors question the burden of chronic disease from Lyme disease without looking at the U.S. experience. There are some doctors in the U.S. who have concluded that chronic Lyme disease does not exist and any symptoms are nothing more than the "aches and pains of daily living."9  Yet, four National Institutes of Health (NIH) clinical trials validated the existence and severity of chronic Lyme disease whether using the term Post-Lyme disease,10post-treatment chronic Lyme disease,8 or Lyme encephalopathy.4
The authors point out their concern over the risks of long-term antibiotic treatment without considering evidence-based guidelines recently published by the International Lyme and Associated Diseases Society (ILADS).11  ILADS adopted the Grading of Recommendations Assessment, Development and Evaluation (GRADE) and demonstrates that the benefits of antibiotics can outweigh the risks of emerging illness when considering the risk of chronic illness.12  A full discussion of the risks and benefits is available at the Expert Review of Anti-Infective Therapy.
Bill C-442 calls for "a conference with the provincial and territorial ministers and stakeholders, including representatives of the medical community and patients' groups, for the purpose of developing a comprehensive federal framework that includes"
the establishment of a national medical surveillance program to use data collected by the Agency to properly track incidence rates and the associated economic costs of Lyme disease;
 the establishment of guidelines regarding the prevention, identification, treatment and management of Lyme disease, and the sharing of best practices throughout Canada; and
 the creation and distribution of standardized educational materials related to Lyme disease, for use by any public health care provider within Canada, designed to increase national awareness about the disease and enhance its prevention, identification, treatment and management.
The authors express support for the Bill but "doubt that implementation of Bill C-442 will lead to treatment of a significant cohort of 'abandoned patients with continuing infection'."1
On the other hand, I believe Bill C-442 will allow us to identify this 'abandoned' group of patients with Lyme disease. We need a dialogue that includes the diverse medical community and patients' groups.
The full bill is available at https://www.parl.gc.ca/content/hoc/Bills/412/Private/C-442/C-442_3/C-442_3.PDF .
References:
Laupland KB, Valiquette L. Bill C-442: Shining the limelight on the Lyme-like? Can J Infect Dis Med Microbiol. Sep 2014;25(5):239-240.
Ogden NH, Lindsay LR, Hanincova K, et al. Role of migratory birds in introduction and range expansion of Ixodes scapularis ticks and of Borrelia burgdorferi and Anaplasma phagocytophilum in Canada. Appl Environ Microbiol. Mar 2008;74(6):1780-1790.
Logigian EL, Kaplan RF, Steere AC. Successful treatment of Lyme encephalopathy with intravenous ceftriaxone. J Infect Dis. Aug 1999;180(2):377-383.
Fallon BA, Keilp JG, Corbera KM, et al. A randomized, placebo-controlled trial of repeated IV antibiotic therapy for Lyme encephalopathy. Neurology. Oct 10 2008;70(13):992-1003.
Fallon BA, Nields JA, Burrascano JJ, Liegner K, DelBene D, Liebowitz MR. The neuropsychiatric manifestations of Lyme borreliosis. Psychiatr Q. Spring 1992;63(1):95-117.
Bacon RM, Kugeler KJ, Mead PS. Surveillance for Lyme disease–United States, 1992-2006. MMWR Surveill Summ. Oct 3 2008;57(10):1-9.
Logigian EL, Kaplan RF, Steere AC. Chronic neurologic manifestations of Lyme disease. N Engl J Med. Nov 22 1990;323(21):1438-1444.
Klempner MS. Controlled trials of antibiotic treatment in patients with post-treatment chronic Lyme disease. Vector Borne Zoonotic Dis. Winter 2002;2(4):255-263.
Wormser GP, Dattwyler RJ, Shapiro ED, et al. The clinical assessment, treatment, and prevention of lyme disease, human granulocytic anaplasmosis, and babesiosis: clinical practice guidelines by the Infectious Diseases Society of America. Clin Infect Dis. Nov 1 2006;43(9):1089-1134.
Krupp LB, Hyman LG, Grimson R, et al. Study and treatment of post Lyme disease (STOP-LD): a randomized double masked clinical trial. Neurology. Jun 24 2003;60(12):1923-1930.
Cameron DJ, Johnson LB, Maloney EL. Evidence assessments and guideline recommendations in Lyme disease: the clinical management of known tick bites, erythema migrans rashes and persistent disease. Expert Rev Anti Infect Ther. Jul 30 2014:1-33.
Guyatt G, Gutterman D, Baumann MH, et al. Grading strength of recommendations and quality of evidence in clinical guidelines: report from an american college of chest physicians task force. Chest. Jan 2006;129(1):174-181.
---
1 Reply to "Canada's Bill C-442 hopes to create dialogue and federal plan for Lyme disease"
11/20/2014 (1:22 pm)

[…] In an article entitled "Bill C-442: Shining the limelight on the Lyme-like?" published last week in the Journal of Infectious Diseases & Medical Microbiology, two Canadian physicians express both their support and reservations regarding the bill that has already passed the House of Commons. An Act Respecting a Federal Framework on Lyme Disease, introduced by Member of Parliament Elizabeth May, now awaits a second reading in the Senate. In the interim, Dr. Kevin Laupland and Dr. Louis Valiquette […]
---