Chronic Lyme disease patients want to be treated, not 'managed' by physicians
Over the past month, a series of articles, focusing on multiple aspects of Lyme disease, from pediatric Lyme to chronic Lyme to life after Lyme, have been published in the May and June issues of Infectious Disease Clinics of North America and Clinical Infectious Diseases. The articles echo messages that, for the most part, minimize a disease that impacts hundreds of thousands of people each year -- many of whom are children.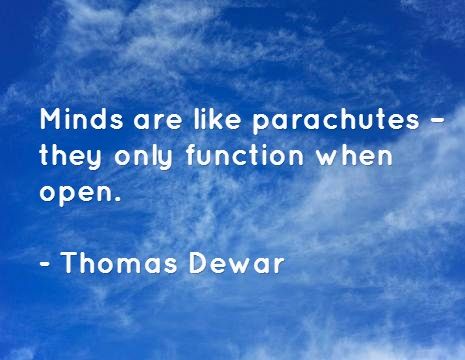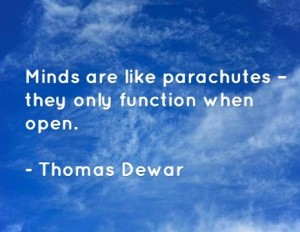 "Minds are like parachutes. They only function when open." This particular quote by Thomas Dewar came to mind after reading an article, Chronic Lyme Disease (1) in the June issue of Infectious Disease Clinics of North America.
In it, the author writes, "the scientific community has largely rejected chronic, treatment-refractory Borrelia burgdorferi infection." This is based on "the failure to detect cultivatable, clinically relevant organisms after standard treatment."
The intention of the Chronic Lyme Disease article is evident — convince readers that chronic Lyme disease does not exist, and that antibiotics prescribed for more than 14- to 28-days are of no benefit and most patients have no lingering symptoms.
It is particularly troublesome that the author, Paul Lantos, MD, a Duke University Medical Center researcher, is co-chair on a panel responsible for updating the Infectious Disease Society of America's (IDSA) treatment guidelines for Lyme disease. Dr. Lantos holds a position not to be taken lightly. The IDSA recommendations will determine, for the most part, the types of treatment patients diagnosed with Lyme disease will receive.
Additionally, Dr. Lantos includes a section entitled, "Clinical Approach to Patients with Chronic Lyme Disease Diagnosis," in which he offers suggestions to physicians on how to 'manage' patients complaining they have chronic Lyme disease. Recommendations include listening patiently during the consultation and then explaining to the patient why their symptoms are not related to Lyme disease.
"…a certain amount of time must be spent reviewing past experiences and past laboratory tests … then explaining why Lyme disease may not account for their illnesses."
"Even if chronic Lyme disease lacks biological legitimacy, its importance as a phenomenon can be monumental to the individual patient," says Lantos. "Many have undergone frustrating, expensive, and ultimately fruitless medical evaluations. And many have become quite disaffected with a medical system that has failed to provide answers."
Managing patients, who insist they have chronic Lyme disease can be challenging, he warns. This subset of patients can have "great variation in their 'commitment' to a chronic Lyme disease diagnosis. Some patients are entirely convinced they have chronic Lyme disease, they request specific types of therapy, and they are not interested in adjudicating the chronic Lyme disease diagnosis."
Should a clinician have a patient who believes they have chronic Lyme disease, there are several ways to manage the evaluation, he explains. First, "the physician needs to suppress preconceptions or biases about such patients."
Second, "the process of clinical information gathering in medicine … is no different in the context of chronic Lyme disease. Even if much discussion is centered on chronic Lyme disease."
And, lastly, "it is of utmost importance to not seem to be impatient, dismissive, or rushed. Many patients who seek care for chronic Lyme disease already have accumulated frustration. … Each patient's clinical story and personal history is unique and valid, even if one concludes that they do not have Lyme disease."
For the patients who do remain chronically symptomatic, Dr. Lantos explains, there has been "little evidence of active infection, and their symptoms do not respond to antibiotics any better than to placebo."
When dealing with complex, chronic illnesses, physicians need to develop a trusting and understanding relationship with their patients. It is impossible for a clinician to provide the highest level of care to their patients, which includes a thorough evaluation, if they enter into the doctor-patient relationship with preconceived notions, not only about an extremely complex disease but about the patient who is reporting the symptoms, which are often subjective.
Should the patient not have any of the three objective signs of Lyme disease — the bulls-eye rash, swollen knee and/or Bell's Palsy, identifying the infection is dependent on a strong evaluation. Patients want physicians to provide effective treatments. They don't want to be 'managed.'
It is time for a new narrative. One that recognizes the complexity of the Lyme spirochete and acknowledges the ineffective simplicity of the 'one-size fits all' treatment approach.
References:
Lantos PM. Chronic Lyme Disease. Infect Dis Clin North Am, 29(2), 325-340 (2015).
---