Study volunteers with newly diagnosed Lyme disease needed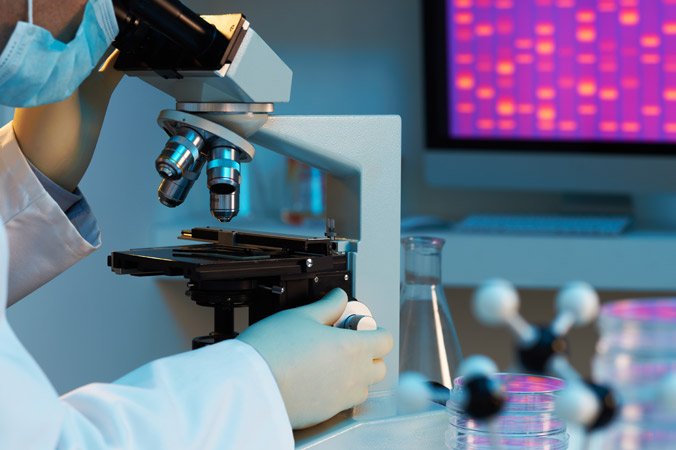 The two-tier Lyme disease criteria introduced in 1994 proved to be a poorly sensitive test in actual practice. Studies have shown that only one-third of all well-characterized cases of Lyme disease are positive by the two-tier Lyme disease test. Over the past few years, an increasing number of tests have been introduced to improve the reliability of serologic tests for tick-borne illnesses. These tests include PCR, t-cell, and antigen detection tests.
Dr. Daniel Cameron & Associates, located in the Hudson Valley New York area, is uniquely positioned in a region where Lyme disease is endemic, enabling the practice to participate in much-needed clinical research projects, including the validation of newly developed Lyme disease tests.
Since 1987, Dr. Cameron has been evaluating and treating thousands of individuals with tick-borne illnesses. He has served as a clinical investigator for numerous clinical trials and has participated in national and international conferences.
Having a significant number of study participants is important when conducting randomized, double-blind clinical trials, says Dr. Cameron. The National Institute of Health (NIH) has conducted four trials over the past decade. In total, those studies included a mere 200 Lyme disease patients.
"Run the numbers. With 300,000 people diagnosed with Lyme disease each year, the NIH, over the past decade, has only studied 200 patients. Treatment decisions are being made based on clinical trials that involve a minuscule number of subjects." The IDSA treatment guidelines, which dictate the treatment of hundreds of thousands of patients, are based on the results of those four NIH trials, which included a total of 200 patients, he adds.
Dr. Cameron is currently involved in a project to validate the effectiveness of a newly developed Lyme disease test. It is not a treatment study, he points out. But volunteers are still needed.
"The more volunteers with newly diagnosed Lyme disease, the more we can help to find a new test," says Dr. Daniel Cameron, director of the tick-borne validation program. "Because of the increase in Lyme disease cases, we have had a strong summer with volunteers enrolling but we could still use more participants."
Dr. Daniel Cameron & Associates welcomes volunteers, who are newly diagnosed with Lyme disease, as well as those who have never had the disease.
If interested in participating in the study, please call 914-666-4665.
NOTE FROM DR. CAMERON:  THE STUDY IS CURRENTLY OVER, THANKS FOR YOUR INTEREST.
---
19 Replies to "Study volunteers with newly diagnosed Lyme disease needed"
Shereen

02/28/2019 (6:40 pm)

Had headaches all my life. I used to pull at least 10 ticks off my head every weekend in Old Lyme, CT. I took a lyme test in 1980 and it was non-reactive. Then the physician i had worked for said, "try the test again in 2000′. I tried it and came back as chronic lyme. I was treated with doxy and plaquenil. Still have head pain. Was diagnosed with pseudo tumor cerebri but my spinal tap pressure was normal. Fast forward 2016, I had a brain stroke and endarterectomy. Now it is 2019, and still have head pain. Tried every neurological drug under the sun, including Botox and Aimovig, but still no relief. I am still fighting for relief while doctors tell me just accept the pain.

Mackenzie

09/10/2015 (5:39 am)

Diagnosed in November, is 10 months diagnosed too long ago?

Anne Modarelli

09/09/2015 (1:56 am)

Is June 14 2014 newly diagnosed? That's when the tick was embedded behind left ear?

Susan E

09/08/2015 (7:02 pm)

I was diagnosed 7/2013 may I still participate?

BettyG

09/03/2015 (7:51 am)

Dr. is this only for NY state patients or any state/country that would come to see YOU?

Newly diagnosed means anyone at any stage, right? You could just have been diagnosed but have had it a long time.

I wonder if the diagnosis can be clinical or means prior testing has been done and is positive.

Hopefully this study does not require a positive test per CDC to enter.

Could you give specific answers on this blog of yours so ALL who read about this will know the answers? Big thanks!

Congrats for getting something going for the over 329,000 correctly diagnosed meeting cdc/idsa criteria!! 😉

bettyg, iowa lyme activist
46.5 yrs. chronic lyme
35 yrs. MISDIAGNOSED by 40-50 drs.
UNACCEPTABLE!

chris powell

09/02/2015 (4:59 am)

Terrific idea, Dr Cameron.

Will you be accepting any Canadians for this study?

Anna Brace

09/01/2015 (10:52 pm)

How do I become part of this study?
Anna

09/01/2015 (9:42 pm)

Thank you Dr. Cameron for all you do in this battle. As a LD Advocate I would be interested in mentioning this to newly diagnosed Lyme sufferers and possibly passing the word. What is involved and what does the patient get out of it if anything and costs to participate.

Carol Fronduti

09/01/2015 (7:10 pm)

Can I participate from 2.5 hours away?
---