Prior trauma may worsen symptom severity of Lyme disease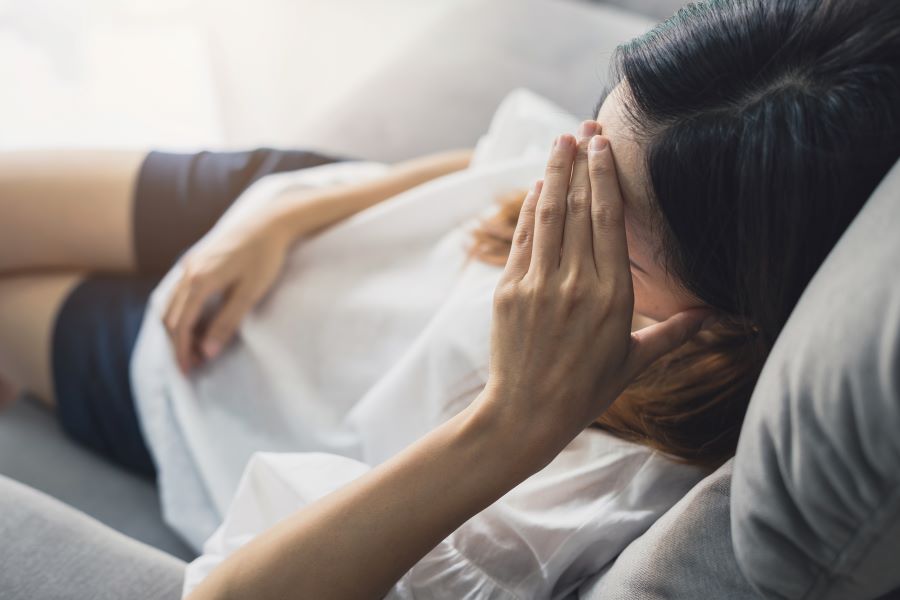 Lyme disease can lead to severe symptoms in some individuals. In their study, "Psychological factors in the prediction of Lyme disease course," Mustafiz and colleagues examined whether prior trauma may worsen the severity of symptoms for Lyme disease. [1]

The authors cited earlier research by Solomon and colleagues on the role of prior trauma in Lyme disease.²  "The investigators noted that patients who reported a higher number of lifetime traumatic events (i.e., a higher trauma score) at initial presentation were more likely to report a painful, disabling symptom course at follow-up."
Mustafiz and colleagues described the history of prior trauma in 60 individuals with Post-Treatment Lyme Disease Syndrome (PTLDS). Twenty-five patients met the criteria for highly probable PTLDS and 35 for definite PTLDS.
PTLDS is a term used to describe individuals who fail initial treatment for Lyme disease and remain ill with impaired cognitive function, pain, fatigue, and poor function.
The history of trauma life events was assessed by The Trauma History Screen (THS). "This self-report assesses exposure to 14 types of high-magnitude stressor events that could be traumatic (e.g., natural disasters, sexual or physical abuse, military trauma, loss of a loved one)," wrote the authors.²
They observed that prior trauma may worsen symptom severity of Lyme disease on every measure except for pain and fatigue. "A greater number of traumatic events were significantly associated with greater symptom severity on the scales of mood (stress, depression, and anxiety), cognition, multisystem symptom burden, and functional status (mental and physical), but not on measures of pain and fatigue," wrote the authors.
"The investigators concluded that traumatic psychologic experiences predating disease onset may play an important etiologic role in symptom severity for chronic conditions like Lyme disease."¹
The impact of prior trauma on the symptom severity of Lyme disease was modest. Therefore, the authors suspected that other factors were responsible for the symptom severity of Lyme disease. "These factors range from characteristics of the Borrelia strain to the biological characteristics and clinical history of the human host."
Editor's note: Some doctors have used PTLDS for individuals with Lyme disease who remain ill despite antibiotic treatment. I have not used the term PTLDS until they have a validated test to rule out a persistent infection.
References:
Mustafiz F, Moeller J, Kuvaldina M, Bennett C, Fallon BA. Persistent Symptoms, Lyme Disease, and Prior Trauma. J Nerv Ment Dis. May 1 2022;210(5):359-364. doi:10.1097/NMD.0000000000001452
Solomon SP, Hilton E, Weinschel BS, Pollack S, Grolnick E. Psychological factors in the prediction of Lyme disease course. Arthritis Care Res. Oct 1998;11(5):419-26. doi:10.1002/art.1790110514
---