What does it take to be a "Lyme literate" doctor?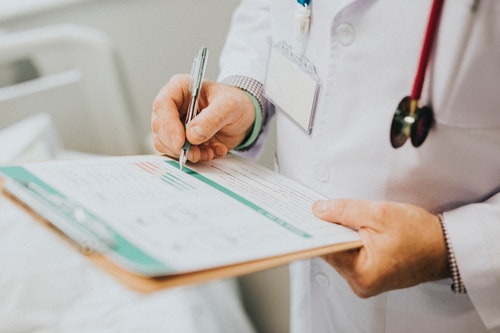 "A physician who is board certified in the specialty of infectious diseases surely is "Lyme literate" and should know how to diagnose and treat Lyme disease; the same is true for general practitioners in endemic areas with experience treating patients with Lyme disease," writes Phillip J. Baker, PhD, executive director of the American Lyme Disease Foundation, in the American Journal of Medicine. [1]

So, what does it take to be "Lyme literate"?
Baker argues that "Lyme disease conforms to the same fundamental rules and principles applicable to other infectious diseases."
But he fails to define what it would take for a board certified infectious disease specialist to be "Lyme literate."
I would assume a "Lyme literate" doctor would be able to diagnose and treat the following types of cases:
Lyme encephalopathy [2]
Lyme neuropathy [2]
Neuropsychiatric Lyme disease [3]
Pediatric neuropsychiatric disorders – PANS [4]
Lyme carditis [5]
Autonomic dysfunction – POTS [6]
Post-treatment Lyme fatigue – Post Lyme disease [7]
Neuropathic pain [8]
Persistent symptoms after Lyme disease [9]
Concurrent Co-infections [10]
References:
Baker PJ. Is It Possible to Make a Correct Diagnosis of Lyme Disease on Symptoms Alone? Review of Key Issues and Public Health Implications. Am J Med. 2019.
Logigian EL, Kaplan RF, Steere AC. Chronic neurologic manifestations of Lyme disease. N Engl J Med. 1990;323(21):1438-1444.
Fallon BA, Nields JA. Lyme disease: a neuropsychiatric illness. Am J Psychiatry. 1994;151(11):1571-1583.
Sigra S, Hesselmark E, Bejerot S. Treatment of PANDAS and PANS: a systematic review. Neurosci Biobehav Rev. 2018;86:51-65.
Muehlenbachs A, Bollweg BC, Schulz TJ, et al. Cardiac Tropism of Borrelia burgdorferi: An Autopsy Study of Sudden Cardiac Death Associated with Lyme Carditis. Am J Pathol. 2016.
Kanjwal K, Karabin B, Kanjwal Y, Grubb BP. Postural orthostatic tachycardia syndrome following Lyme disease. Cardiol J. 2011;18(1):63-66.
Krupp LB, Hyman LG, Grimson R, et al. Study and treatment of post Lyme disease (STOP-LD): a randomized double masked clinical trial. Neurology. 2003;60(12):1923-1930.
Simons LE. Fear of pain in children and adolescents with neuropathic pain and complex regional pain syndrome. Pain. 2016;157 Suppl 1:S90-97.
Klempner MS, Hu LT, Evans J, et al. Two controlled trials of antibiotic treatment in patients with persistent symptoms and a history of Lyme disease. N Engl J Med. 2001;345(2):85-92.
Krause PJ, Telford SR, 3rd, Spielman A, et al. Concurrent Lyme disease and babesiosis. Evidence for increased severity and duration of illness. Jama. 1996;275(21):1657-1660.
---