At least 50% of patients with Lyme neuroborreliosis remain ill years after treatment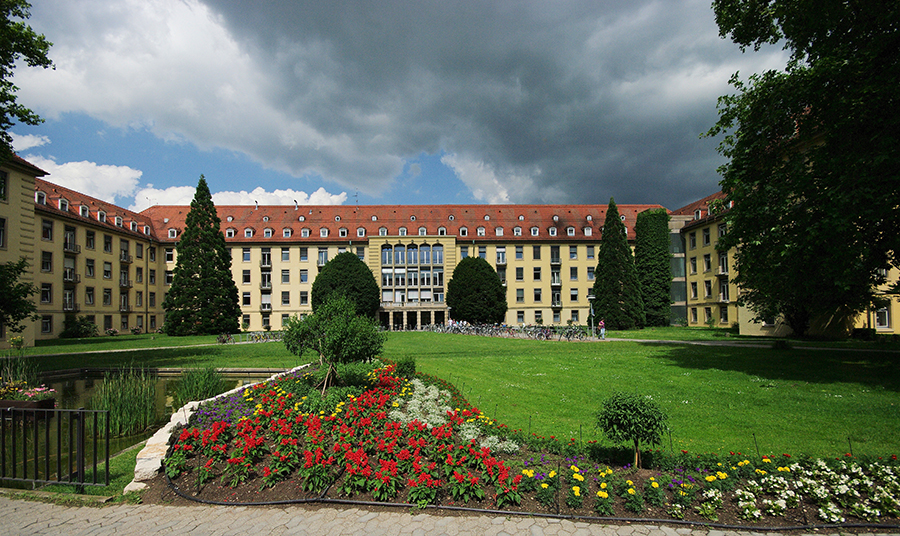 There continues to be physicians who dispute the potential severity of Lyme disease and its ability to cause chronic illness in patients, even though there are an increasing number of evidence-based studies supporting that finding.

There are doctors who continue to question the existence and severity of chronic manifestations of Lyme disease (LD), despite a growing number of cases described in leading medical journals. [1,2]  The cases include chronic neurologic Lyme disease, [3] Lyme encephalopathy, [4,5] neuropsychiatric LD, [6] post-treatment chronic Lyme disease, [7] post-Lyme disease [8] and post-treatment Lyme disease syndrome. [9] The severity of chronic manifestations of LD includes a poor quality of life, profound fatigue and chronic pain. [5,7,8]
A study by Dersch and colleagues described 30 adults with 'definite' Lyme neuroborreliosis (LNB), who were treated at the Medical Center, University of Freiburg between 2003 and 2014. [10] These patients had to have compatible neurological symptoms, CSF pleocytosis, antibodies against Borrelia burgdorferi in serum and CSF and a CSF/serum antibody index >= 2.
There was a broad spectrum of LNB conditions with 50% of patients diagnosed with polyradiculoneuritis, 6 with isolated cranial nerve disorder, 4 with meningitis, 2 with encephalomyelitis, 2 with myelitis, and 1 with vasculitis. [10]
The 30 subjects were treated an average of 4.1 weeks after onset of symptoms with either ceftriaxone, doxycycline or subsequently with both antibiotics. [10] The duration of antibiotics was not described.
Out of the 30 subjects, 17 (57%) reported residual symptoms an average of 5.7 years after antibiotic treatment. The residual symptoms consisted of pain (n = 6), ataxia (n = 6), sensory disturbances (n = 4), cranial nerve disorder (n = 2), spastic gait (n = 2), fatigue (n = 2), and micturition disorder (n = 1). [10] The patients could have more than one residual symptom. The 17 patients presented with severe fatigue an average of 5.7 years after antibiotic treatment. The average Fatigue Severity Scale (FSS) score was 4.29. [8] Krupp defined severe fatigue >= 4.0 in her NIH sponsored clinical trial. [8]
The 17 LBN subjects with residual symptoms also presented with a poor quality of life. "Patients with residual symptoms had statistically significantly lower measures of quality of life, as measured with the physical component summary of the SF-36 compared to patients without residual symptoms," according to Dersch.
"The proportion of patients with residual symptoms is similar to proportions reported in other studies of antibiotically treated patients with LNB," states Dersch. According to the study, the 17 LBN subjects did not present with depression or global cognitive impairment.
"Our results do not support the hypothesis that a considerable proportion of patients with antibiotically treated LNB develop a 'post Lyme syndrome' consisting of debilitating fatigue or cognitive impairment or have severe limitations of quality of life." [10]
However, the investigators did not assess for the broader range of cognitive symptoms as described in Fallon's National Institutes of Health (NIH) sponsored trial of Lyme encephalopathy. [5]
Dersch may have overlooked the severity of fatigue and poor quality of life by pooling the results of the 17 patients with persistent symptoms with the 13 patients without persistent symptoms.
Instead, the Dersch data demonstrated that at least 50% of patients with antibiotically treated LNB develop a 'post Lyme syndrome' consisting of debilitating fatigue and poor quality of life.
Two retrospective cohorts in the U.S. had described persistent symptoms in 34% to 62% of antibiotically treated patients years after treatment. [11,12] Meanwhile, 28% of patients with LNB remained ill years after treatment in a systematic review of 48 clinical trials. [13]
Sources:
Wormser GP, Dattwyler RJ, Shapiro ED et al. The clinical assessment, treatment, and prevention of lyme disease, human granulocytic anaplasmosis, and babesiosis: clinical practice guidelines by the Infectious Diseases Society of America. Clin Infect Dis, 43(9), 1089-1134 (2006).
Feder HM, Jr., Johnson BJ, O'Connell S et al. A critical appraisal of "chronic Lyme disease". N Engl J Med, 357(14), 1422-1430 (2007).
Logigian EL, Kaplan RF, Steere AC. Chronic neurologic manifestations of Lyme disease. N Engl J Med, 323(21), 1438-1444 (1990).
Logigian EL, Kaplan RF, Steere AC. Successful treatment of Lyme encephalopathy with intravenous ceftriaxone. J Infect Dis, 180(2), 377-383 (1999).
Fallon BA, Keilp JG, Corbera KM et al. A randomized, placebo-controlled trial of repeated IV antibiotic therapy for Lyme encephalopathy. Neurology, 70(13), 992-1003 (2008).
Fallon BA, Nields JA. Lyme disease: a neuropsychiatric illness. Am J Psychiatry, 151(11), 1571-1583 (1994).
Klempner MS. Controlled trials of antibiotic treatment in patients with post-treatment chronic Lyme disease. Vector Borne Zoonotic Dis, 2(4), 255-263 (2002).
Krupp LB, Hyman LG, Grimson R et al. Study and treatment of post Lyme disease (STOP-LD): a randomized double masked clinical trial. Neurology, 60(12), 1923-1930 (2003).
Aucott JN. Posttreatment Lyme disease syndrome. Infect Dis Clin North Am, 29(2), 309-323 (2015).
Dersch R, Sarnes AA, Maul M et al. Quality of life, fatigue, depression and cognitive impairment in Lyme neuroborreliosis. J Neurol, (2015).
Asch ES, Bujak DI, Weiss M, Peterson MG, Weinstein A. Lyme disease: an infectious and postinfectious syndrome. J Rheumatol, 21(3), 454-461 (1994).
Shadick NA, Phillips CB, Logigian EL et al. The long-term clinical outcomes of Lyme disease. A population-based retrospective cohort study. Ann Intern Med, 121(8), 560-567 (1994).
Dersch R, Sommer H, Rauer S, Meerpohl JJ. Prevalence and spectrum of residual symptoms in Lyme neuroborreliosis after pharmacological treatment: a systematic review. J Neurol, (2015).
---
15 Replies to "At least 50% of patients with Lyme neuroborreliosis remain ill years after treatment"
Margaret Duarte

01/11/2022 (7:16 am)

Tammy! (6/16/21) Your story sounds like mine!! I've had several PIC-lines and 2 central lines. I'm in my 60's. I don't know how long I was ill, before I was diagnosed with Lyme. Then 15 years later, I was tested with Igenix labs. I had Lyme, Rickettsia, and Babesia. I'm still positive for Lyme and Babesia. I have ear ringing and ear pain, tremors, light and sound sensitivities. And, I can't remember where I put my last pair of glasses. I'd still be blonde, but I'm so sensitive to peroxide and bleach, I can't use hair color. So, when does this end? I'm broke. I'm sick of being sick. I'm also sick of being sick from antibiotics. Dr. Cameron, what do we do?

01/11/2022 (8:38 am)

I cannot determine whether there are any other treatment options without an evaluation. I should mention that treatment for Babesia is typically oral. I ask my patients to rule out other illnesses.

Tammy

06/16/2021 (6:57 am)

I was diagnosed with 3rd stage lyme after 2 years of illness in 1987…I had severe neurological problems; seizures, meningitis, catatonia , bells palsey, heart-block, mitral valve prolapse, variant angina, and all the other 50 symptoms you can get. Alot of those symptoms lasted a good 10 years. After intense antibiotic I.V. therapy and oral I went into remission though continued with heart problems and some relapses. Now, 34 years later at age 63…alot of my symptoms are back with the new addition of horrible TINNITUS, erratic b/p and afib, tremors and.the inability to handle ANY STRESS without getting sick, as well as any form of heat. Is it my Lyme or something else??? Getting more tests done now….don't feel confident to get the covid vaccine…as my body over-reacts to EVERYTHING! Any feed-back would be greatly appreciated. THANK YOU

After

06/16/2021 (11:31 am)

I have patients who have been well for years only to relapse or be reinfected. I also look for other illnesses.  I have found retreatment helpful in some patients who remain ill after other evaluations.  I realize the vaccine is a concern but so is a COVID infection. Everyone is trying to make these difficult decisions.

02/07/2021 (9:16 am)

I am 2 years post chronic lyme treatment. I had a lyme litterate doc and took antibx, microbials, etc…. for 14 months. I suffer a number of issues and have a poor quality of life. Is the lyme fully treated? Is there anything I can do? I have lost the last 13 years of my life. Now do I have to lose the rest?

Dr. Daniel Cameron

02/07/2021 (10:17 am)

I find it hard to be sure there is not a persistent infection behind the symptoms. I follow patients who have residual symptoms. I encourage them to arrange consultations to rule out other illnesses. I also have patients who benefit from a change in treatment. Of course, there are doctors who oppose retreatment.

JudyAnn Closser

09/13/2020 (1:23 am)

I find it astonishing that there are patients across the nation, that have been aggressively treated for Covid 19, and now a mere 6-8 months later, they are still not recovering well, suffering any number of symptoms. In just this matter of "months' they have actually defined them as "Long Haulers", and working to determine appropriate treatment, rehab, etc. We have screamed & begged for recognition, validation & resolution for years, for Decades. Yet, they still maintain an ignorant stance on Lyme. But, already the red flags have been raised for these 'Long Haulers. They are a diagnosed, validated group of patients. I sincerely wish them assistance, treatment & recovery. But, I am jealous, yes I am! I pray these Drs don't end up rejecting this growing set of survivors, as they did with us.

01/09/2021 (8:53 pm)

Hi,

Exactly, thinking the same here.

We have a boatload of issues, have been relapsing for many years until and still through now 6 years of going after these invaders.

Psychological it has been crushing to many of us because of the denial and ignorance of the medical community in general correlating to our families and acquaintances wonder if doctors couldn't find anything wrong.

Hang in their and we might have to push some of these long haulers to the dinner table, when able.

MK

Douglas G Grant

07/29/2018 (4:41 pm)

So what's the outcome. Treatable or no. Is it gone even though symptoms are still there and quality of life is poor .

Dr. Daniel Cameron

07/29/2018 (6:25 pm)

The 30 subjects were treated an average of 4.1 weeks after onset of symptoms with either ceftriaxone, doxycycline or subsequently with both antibiotics. The authors did not address whether additional treatment would have been helpful.

07/01/2017 (11:29 pm)

Thats great so encouraging! Any suggestions for a practice delivering a full recovery?

Dr. Daniel Cameron

07/01/2017 (11:33 pm)

The authors did not suggest protocols to improve the outcomes.

Guy J

05/25/2018 (12:26 am)

No doubt, that's because its been one big great experiment that's lasted way too long IMO from looking at the decades of facts and evidence. It's Unbelievable that our governments of the world and all the great scientists and all the great medical doctors has let this experiment go on like it has, turning a blind Eye to this epidemic. Anyone with half a brain can see what's going on.

Jenifer liby

08/01/2018 (1:33 pm)

I AGREE!! THEY CAN FLY A MAN TO THE MOON, WORK ON AN ORGAN AS DELICATE AS THE HUMAN BRAIN….BUT YET ARE DUMBFOUNDED ON LYME TESTING AND TREATMENT. PRETTY SURE IT'S ALL ABOUT GREED AND MONEY! GOOGLE " LYME LAWSUIT HOUSTON TEXAS, LISA TORREY" THIS WILL SUM IT ALL UP IN A NUTSHELL. VERY VERY PATHETIC! !

04/04/2017 (7:54 pm)

The ignorance of many (too many) of Dr. Cameron's colleagues here in Holland is staggering. They should be prosecuted.
---