When Lyme disease causes a positive test for mononucleosis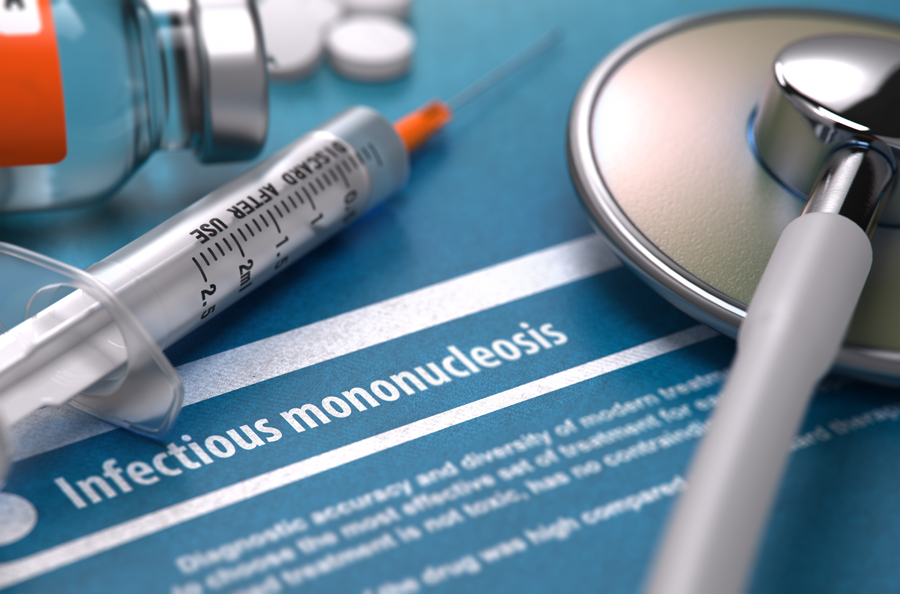 False positive serologies for Lyme disease have been previously reported in patients with acute infectious mononucleosis. However, a recent paper describes two cases in which Lyme disease was misdiagnosed as mono based on false positive serologies for the Epstein-Barr virus (EBV).

by Daniel J. Cameron, MD MPH
In the article, published in the journal Clinical Infectious Diseases, Pavletic, from the National Institute of Mental Health, reports "two cases of false positive Epstein-Barr virus (EBV) serologies in early-disseminated Lyme disease."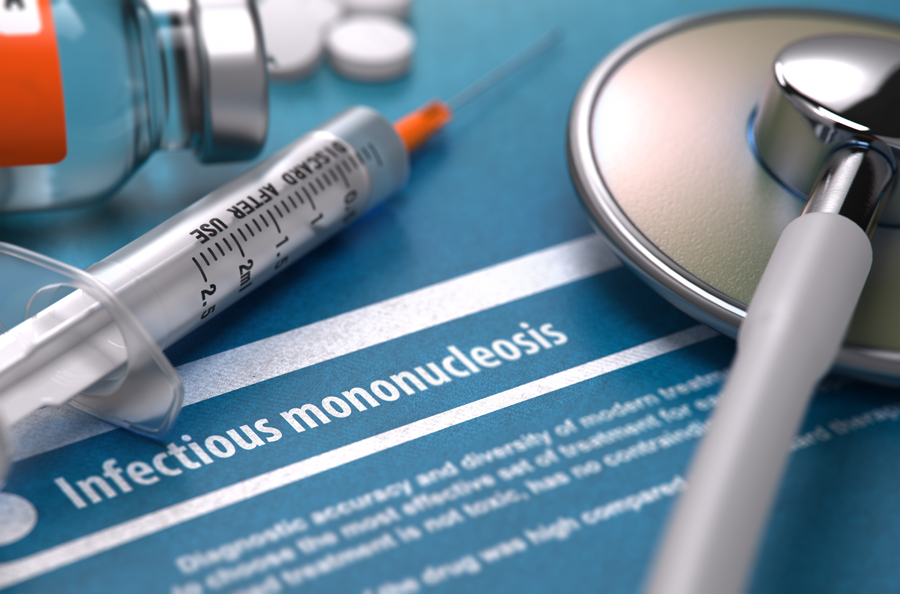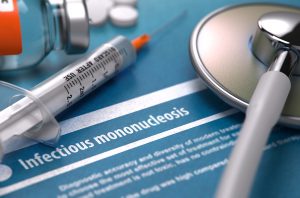 In the first case, a 16-year-old male from Virginia developed fatigue, myalgias and three brief episodes of fevers over an 18-day period. He was diagnosed with acute infectious mononucleosis based on a positive viral capsid antigen (VCA) IgM and negative VCA IgG.
It was not until 17 days later with the onset of multiple erythematous rashes and right-sided peripheral facial nerve palsy that doctors diagnosed the young man with Lyme disease. Laboratory evaluation revealed a positive C6 peptide ELISA index of 6.02 and a positive IgM immunoblot. He was prescribed a 4-week course of doxycycline and recovered.
"Repeat VCA IgG, VCA IgM and EBNA were negative, indicating that the initial VCA IgM was falsely positive," according to Pavletic.
In the second case, an avid biker from Maryland presented with a six-day history of fatigue, fever, myalgias and headache. Lyme disease was diagnosed the next day based on multiple erythematous rashes. Lyme serologies were positive by ELISA, IgG and IgM immunoblots.
Twelve days into her illness she tested positive for mononucleosis with a positive VCA IgM, VCA IgG, EBV early antigen, EBNA IgG, and positive monospot.
The fever resolved and the rashes faded with a 21-day prescription of doxycycline. The recovery was complicated by a right upper trunk brachial plexopathy. "The pain resolved and the weakness improved over the next six months," according to Pavletic.
"Three and a half years later, repeat VCA IgG and EBNA were positive, and VCA IgM was negative."
According to the authors, both cases were initially misdiagnosed. "Here we present two cases where early manifestations of Lyme disease were initially misdiagnosed as acute EBV infection due to positive VCA IgM results."
The authors touched on the difficulties interpreting acute mononucleosis testing. "While isolated VCA IgM may indicate early acute mononucleosis, the test can be nonspecific, especially when the likelihood of acute EBV infection is low." Pavletic adds, "Immune activation with other pathogens can also result in a false positive VCA IgM."
The second case was difficult to interpret given the positive monspot, heterophile and VCA IgM tests. "In this case, we cannot exclude that the positive VCA IgM could be due to subclinical EBV reactivation, which has little clinical relevance in immunocompetent individuals," states Pavletic, adding, "Heterophile antibody tests are known to have false positives due to acute infections, autoimmune diseases and cancer."
In practice, Lyme disease and mononucleosis are common conditions that share similar symptoms. The authors' two cases remind the reader of the need to consider Lyme disease even if initial serologies suggest mono.
References:
Pavletic AJ, Marques AR. Clin Infect Dis. 2017 Apr 4. doi: 10.1093/cid/cix298.
---