Lyme disease mimics prosthetic joint infection following knee replacement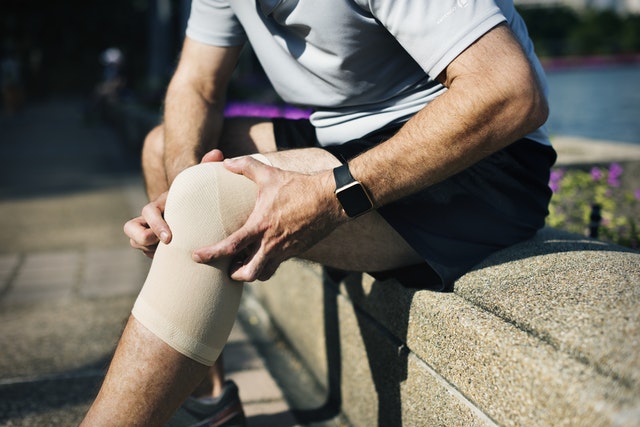 Lyme disease symptoms can mimic periprosthetic joint infection (PJI), which is caused by typical bacterial organisms. In their article "Lyme Disease: A Potential Source for Culture-negative Prosthetic Joint Infection," Collins and colleagues describe the case of an elderly man who underwent surgery to treat what doctors initially believed was an infection of his prosthetic knee. [1]

The 83-year-old man, from Pennsylvania, was admitted to the hospital, reporting pain in his knee, erythema and fever for 3 days. Upon examination, physicians noted he had "a moderate effusion and limited range of motion," explains Collins. The patient had a total knee replacement, involving the same knee, 6 years earlier.
Culture tests were negative for bacterial infections. But the man still met the Musculoskeletal Infection Society's criteria for periprosthetic joint infection (PJI).
As a result, the prosthetic knee was removed. "The patient underwent resection arthroplasty with insertion of a static antibiotic spacer, as purulence and synovitis were noted intraoperatively," writes Collins in the Journal of the American Academy of Orthopedic Surgeons. The man was prescribed 6 weeks of intravenous antibiotics.
Following surgery, test results for Lyme disease came back. Lyme antibody testing and synovial fluid Lyme PCR were both positive. Lyme IgG test results were also positive, with the presence of 8 of 10 significant bands (18, 23, 28, 30, 39, 41, 58, and 66 kDa).
The patient's diagnosis was changed to disseminated Lyme disease.
His symptoms improved after treatment with 2 weeks of oral doxycycline, followed by 4 weeks of intravenous ceftriaxone.
"He subsequently underwent removal of the antibiotic cement spacer and reimplantation using revision TKA components," writes Collins.
The authors stress the importance of considering Lyme disease in patients who have undergone total knee replacement and whose presentation suggests a diagnosis of culture-negative infections.
"Early and definitive diagnosis of Lyme-associated PJI will allow for the timely initiation of targeted antimicrobial therapy, which will reduce the need for prolonged broad spectrum antibiotics, and thus may reduce the risk of antibiotic resistance," the authors conclude.
Related Articles:
Successful treatment of Lyme arthritis after knee surgery
Preventing unnecessary surgery for children with Lyme arthritis
Diagnosing Lyme arthritis of the hip of children
References:
Collins KA, Gotoff JR, Ghanem ES. Lyme Disease: A Potential Source for Culture-negative Prosthetic Joint Infection. J Am Acad Orthop Surg Glob Res Rev. 2017;1(5):e023.
---