Patients should be warned of Lyme disease complications, including Lyme encephalopathy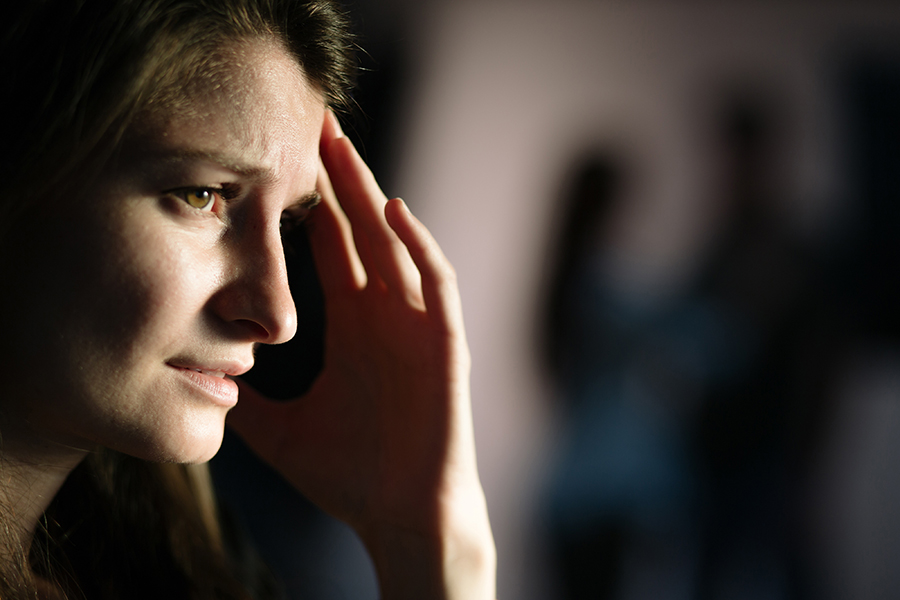 It came as a surprise to read that physicians at a Lyme disease clinic, located in an endemic region of New York State, have reportedly never seen a patient with Lyme encephalopathy and question whether it exists. The Lyme Disease Diagnostic Center is a walk-in diagnostic, treatment and research facility for adults 18 years and older suspected of having a tick-borne illness. It has been in business for 27 years and is situated in an area where the number of cases of Lyme disease is steadily rising.

by Daniel Cameron, MD MPH
Physicians, including Dr. Gary Wormser who operate the facility, recently published a review article, which states, "We have never seen the poorly defined entity referred to as Lyme encephalopathy and question its existence. We also question the existence of a diffuse axonal peripheral neuropathy as a manifestation of Lyme disease, having never seen a bonafide case."
The article, "Management approaches for suspected and established Lyme disease used at the Lyme disease diagnostic center," however, fails to point out that patients treated at the Center are only those who are in the acute phase of the disease and present with objective signs of the disease — an erythema migrans (EM) rash and/or a positive serological test. These individuals do not represent the vast majority of patients. Wormser and colleagues also did not describe the results of patients who had a private appointment with the medical director or other infectious disease physicians at the center.
"We have also never seen Lyme encephalopathy or a diffuse axonal peripheral neuropathy and suggest that these entities are either very rare or nonexistent."
Lyme encephalopathy has been discussed throughout the medical literature for years and is a recognized medical condition. In fact, Dr. Allen Steere, best noted for discovering Lyme disease, was part of a research team that described Lyme encephalopathy in 1990. [1]
A paper entitled Chronic neurologic manifestations of Lyme disease by Logigian and colleagues reported, "24 of 27 chronic Lyme disease patients presented with a mild encephalopathy that began 1 month to 14 years after the onset of the disease and was characterized by memory loss, mood changes, and sleep disturbances." The symptoms also included fatigue, headaches, depression, irritability, and difficulty finding words. [2]
The same research team described diffuse axonal peripheral neuropathy. "Most of our patients had peripheral sensory symptoms, either distal paresthesias or spinal or radicular pain. Electrophysiologic testing, particularly in those with distal paresthesias, often showed an axonal polyneuropathy." [2] They also noted, "sural nerve biopsies in affected patients have shown predominately axonal injury with perivascular infiltration of lymphocytes and plasmacytes around epineural vessels."
Lyme encephalopathy has repeatedly been described in the literature. In 1999, Logigian and colleagues reported a series of 18 patients with Lyme encephalopathy, who rated themselves as "having improved" or back to normal" following a 4-week course of intravenous (IV) ceftriaxone. [3]
A series of 37 patients with Lyme encephalopathy was studied by Fallon and colleagues. [4] And in an article, Neuroborreliosis: central nervous system involvement, Halperin noted that Lyme disease patients were more likely to develop cognitive and memory impairment than encephalomyelitis. [5] Furthermore, both the 2000 and 2006 Infectious Diseases Society of America (IDSA) guidelines include Lyme encephalopathy and axonal peripheral neuropathy in their Practice guidelines for the treatment of Lyme disease. [6,7]
It is unclear how many patients who are ill upon long-term follow-up would be diagnosed with encephalopathy and/or axonal peripheral neuropathy. Thirty-four percent of a population-based, retrospective cohort study in Massachusetts were found to have arthritis or recurrent arthralgias, neurocognitive impairment, and neuropathy or myelopathy, a mean of 6 years after treatment for Lyme disease. [8]
Meanwhile, 62% of a cohort of 215 consecutively treated Lyme patients in Westchester County were found to have arthralgias, arthritis, and cardiac or neurologic involvement with or without fatigue an average of 3.2 years after treatment. [9]
It's clear that a significant number of patients treated at the time of an erythema migrans (EM) rash are still sick on long-term follow-up. "Signs of Lyme disease disappeared post-treatment; however, new-onset patient-reported symptoms increased or plateaued over time," Aucott and colleagues noted. "At 6 months, 36% of patients reported new-onset fatigue, 20% widespread pain, and 45% neurocognitive difficulties." [10]
Lyme disease can cause numerous complications. These include neuropsychiatric disease, [11] post Lyme disease, [12] uveitis, [13] postural orthostatic tachycardia, [14] and post-treatment Lyme disease. [15] There is also a subset of patients who suffer from ongoing illness, despite antibiotic treatment. These patients report poor functioning and a poor quality of life an average of 4.7 years following treatment. [16]
It's alarming that a facility treating Lyme disease patients, in the heart of an endemic region, would dismiss Lyme encephalopathy as a legitimate medical complication. Patients should be alerted to the possibility that they may develop future symptoms and to be on the lookout — even if they were treated in the acute stage.
Sources:
Steere AC, Malawista SE, Snydman DR et al. Lyme arthritis: an epidemic of oligoarticular arthritis in children and adults in three Connecticut communities. Arthritis Rheum, 20(1), 7-17 (1977).
Logigian EL, Kaplan RF, Steere AC. Chronic neurologic manifestations of Lyme disease. N Engl J Med, 323(21), 1438-1444 (1990).
Logigian EL, Kaplan RF, Steere AC. Successful treatment of Lyme encephalopathy with intravenous ceftriaxone. J Infect Dis, 180(2), 377-383 (1999).
Fallon BA, Keilp JG, Corbera KM et al. A randomized, placebo-controlled trial of repeated IV antibiotic therapy for Lyme encephalopathy. Neurology, 70(13), 992 1003 (2008).
Halperin JJ. Neuroborreliosis: central nervous system involvement. Semin Neurol, 17(1), 19-24 (1997).
Wormser GP, Nadelman RB, Dattwyler RJ et al. Practice guidelines for the treatment of Lyme disease. The Infectious Diseases Society of America. Clin Infect Dis, 31 Suppl 1, 1-14 (2000).
Wormser GP, Dattwyler RJ, Shapiro ED et al. The clinical assessment, treatment, and prevention of lyme disease, human granulocytic anaplasmosis, and babesiosis: clinical practice guidelines by the Infectious Diseases Society of America. Clin Infect Dis, 43(9), 1089-1134 (2006).
Asch ES, Bujak DI, Weiss M, Peterson MG, Weinstein A. Lyme disease: an infectious and postinfectious syndrome. J Rheumatol, 21(3), 454-461 (1994).
Shadick NA, Phillips CB, Logigian EL et al. The long-term clinical outcomes of Lyme disease. A population-based retrospective cohort study. Ann Intern Med, 121(8), 560-567 (1994).
Aucott JN, Rebman AW, Crowder LA, Kortte KB. Post-treatment Lyme disease syndrome symptomatology and the impact on life functioning: is there something here? Qual Life Res, 22(1), 75-84 (2013).
Fallon BA, Nields JA. Lyme disease: a neuropsychiatric illness. Am J Psychiatry, 151(11), 1571-1583 (1994).
Krupp LB, Hyman LG, Grimson R et al. Study and treatment of post Lyme disease (STOP-LD): a randomized double masked clinical trial. Neurology, 60(12), 1923-1930 (2003).
Park M. Ocular manifestations of Lyme disease. J Am Optom Assoc, 60(4), 284-289 (1989).
Kanjwal K, Karabin B, Kanjwal Y, Grubb BP. Postural orthostatic tachycardia syndrome following Lyme disease. Cardiol J, 18(1), 63-66 (2011).
Aucott JN. Posttreatment Lyme disease syndrome. Infect Dis Clin North Am, 29(2), 309-323 (2015).
Klempner MS, Hu LT, Evans J et al. Two controlled trials of antibiotic treatment in patients with persistent symptoms and a history of Lyme disease. N Engl J Med, 345(2), 85-92 (2001).
---
26 Replies to "Patients should be warned of Lyme disease complications, including Lyme encephalopathy"
MARTHA ELBA

04/19/2022 (10:02 am)

hola , tengo un niño de 15 años que presenta muchos síntomas que nos hace pensar que podría tener alguna enfermedad viral o transmitida por garrapatas, alguno de los síntomas son: mucha fatiga, duerme mucho en destiempo, ansiedad , por la noche no puede dormir, dolos muscular y de espalda, perdida de peso, nauseas, cambios de humor, conductas agresivas, dolor de estomago, se le comienza a caer el cabello. el niño se ha expuesto a estar cerca de perros en una ocasión nos infestamos de garrapatas, pulgas y nos picaron, es amante de los gatos también suela agarrarlos mucho , besarlos y tenemos problemas con sus pelos del gato. el niño se esta tratando con una psicóloga por su conducta pero que también tiene la especialidad a checar y dar terapias neurológicas y ella nos a dicho que trae muchos síntomas de Encefalitis viral. estoy muy preocupada por mi hijo y me he puesto a investigar . mi pregunta es ¿Qué estudios de laboratorio le puede hacer para saber si es viral o qué es lo que tiene?, ¿Qué estudios neurológicos?

Per Google translation – Hello, I have a 15-year-old boy who has many symptoms that make us think that he could have some viral or tick-borne disease, some of the symptoms are: a lot of fatigue, he sleeps a lot at the wrong time, anxiety, he can't sleep at night, muscle and back pain, weight loss, nausea, mood swings, aggressive behavior, stomach pain, hair loss. the boy has been exposed to being around dogs on one occasion we were infested with ticks, fleas and they bit us, he is a cat lover, he also usually grabs them a lot, kisses them and we have problems with his cat hairs. The boy is being treated with a psychologist for his behavior but who also has the specialty of checking and giving neurological therapies and she has told us that he has many symptoms of viral encephalitis. I am very worried about my son and I have begun to investigate. My question is, what laboratory studies can you do to find out if it is viral or what is it? What neurological studies?

04/20/2022 (7:56 am)

I have patients in my practice with similar symptoms. I have had to rely on other specialists including neurologists to rule out other causes. I advise my patients to work with a doctor familiar with Lyme and tick borne diseases to determine what tests are appropriate.

L Peters

04/01/2019 (6:49 pm)

Hello, Dr. I just sent a message regarding my 10 year old daughter with Lyme. I forgot to mention a couple other symptoms- sometimes she would fall to one side when walking, saying "it feels like one side of my body is heavier than the other". Also has insomnia (falls asleep ok, but wakes up for hours during night) and irritability. Since starting the doxycycline, she has also had some urinary incontinence (twice during the day she has peed her pants and once at night) – side effect of doxy or part of Lyme?

Dr. Daniel Cameron

04/01/2019 (11:45 pm)

I have to evaluate each symptom to rule out another condition.

L Peters

04/01/2019 (6:31 pm)

Hello, Dr. I'm wondering if oral doxycycline is appropriate to treat Lyme encephalitis with? We live in southeastern Pa near West Chester. My 10 year old daughter has had Lyme at least twice, now it seems a third time. First two times she had fever, headache, and multiple erythema migrans rashes- she was treated with 2 weeks amoxicillin the first time (2016), 3 weeks amoxicillin the second time ( fall 2017). One year later she began complaining of extreme fatigue, muscle soreness, dizziness, difficulty remembering things/concentrating, and occasionally fell to one side while walking, symptoms that were vague enough and slowly worsened so that I did not see doctor until March 2019. Dr. ran the standard CDC recommended 2 tier Lyme testing and said it lit up like a Christmas tree. He said because her IgM titers were very high along with IgGs that he thought it was a new case of Lyme vs continuation of old. He is treating her with oral Doxycycline 100mg 2x/day (she is 25 kg) for 4 weeks. She is at 2 weeks and has some improvement in the dizziness (80%) and fatigue (30%) and brain fog (60%), but her muscle soreness (all over body) is actually worse. I am hoping she will show more drastic improvement after 2 more weeks, but am concerned that she is not getting IV Ceftriaxone treatment when guidelines say that is first-line for encephalitis- seems that she is getting the treatment for the more standard arthritic picture of Lyme. On the other hand, some small studies show oral doxy to have efficacy for CNS symptoms as it does penetrate blood-brain barrier and saw it listed as a second line treatment on some British guidelines. What is your opinion? My doctor said if she doesn't improve to send her to a rheumatologist and was scornful of idea of IV meds, saying "there is no evidence long term IV treatment helps Lyme patients" and if doxy doesn't help, maybe it is rheumatological. A.I. Dupont children's hospital website near me states flatly that there is no evidence of Chronic Lyme disease, so I am at a loss as to what to do next if she doesn't fully respond after 2 more weeks of antibiotics. She does not present to others as terribly sick, as she is quite a trooper and will push herself through the school day, but collapses upon getting home and is unable to participate in her old activities. She used to love to run like the wind across the golf course and now lays on the couch asking me to massage her sore muscles and didn't even want to get up on Christmas morning to see what Santa brought.

Dr. Daniel Cameron

04/01/2019 (11:48 pm)

Your doctor are taking only on view of the evidence. You should seek a second opinion and make sure you she does not suffer from another illness.

Beth Davis

12/25/2018 (2:41 pm)

It's unfortunate that doctors do not look at Lyme. They just don't. I have taken my son to every top hospital in the U.S in the past 10 years and was told he had arthritis and UC. 2 muscle biopsies to find out why he couldn't stand and so many tests. He has also had so many other diagnosis's. Drs thought I was overprotective and my son was "functional". Only when my son started having seizures and severe tremors and a positive Babinski sign did a doctor become concerned. But after an initial MS work up the doctor was concerned but couldn't help. I took it a step further and had a SPECT scan done which showed that he had a traumatic Brain Injury. They said he looked like he went to war but a consult with a SPECT specialist said His scan looked viral throughout with hypoprofusion on the left. He looked like an 80 year old dementia patient. He recommended a dr who diagnosed him in 2 days. Had Lyme testing done by Lyme lab and showed positive for Babesia and indeterminate for Borrelia and positive for HHV6. It's sad that we had these tests done before and nothing came up. cDC called me asking where he got Borrelia because it just didn't show itself in Florida only in North east. Last time we were in Maryland was when he was 2 at a BBQ with so much deer in the area. He's almost 18. It would explain a lot of the problems he was having at that time only to come out full blown after he had the flu when he was 8. I'm thankful we have him on medication but we all wonder if he will get better and if his brain will heal.

04/08/2018 (3:02 pm)

Yes, we have been to a number of neurologists, endocrinologists, lyme literate doctors and herbal specialists. She doesn't have anything in the ALS, MS area. Her PET Scan was very abnormal, but that's all we have to go on outside the positives on the different tick-borne infections. As far as auto-immune encephalitis, which we have been looking into, we're looking for encephalitis of unknown/unspecified origin or anti-NMDA. I have been told that they are discovering new receptors like this, so ruling out just anti-NMDA would not remove the possibility of something auto-immune. Still, as we treat anything that is Lyme, Bartonella and Babesia specific, she has these neurological flares. And she's had new symptoms after going after some of these infections. Just struggling to figure out what to do? Do you have any suggestions?

Dr. Daniel Cameron

04/09/2018 (1:51 pm)

You have described the complexity of your illness despite comprehensive evaluations. I can't help without an examination and even then it be difficult to determine the next step.

04/10/2018 (2:57 am)

That makes sense. Perhaps we can make it up to New York for this in the future. Thank you, Dr. Cameron.

Julia west

01/15/2018 (8:01 pm)

Do you guys have any personal experience of treating someone with Lyme that has gone to their eyes? My mother in law was diagnosed with Lyme in her eyes. We can't find any information on it in eyes anywhere

12/05/2017 (5:45 am)

My sister has major issues with encephalopathy. It's gotten to the point where I don't know what course of treatment to pursue because nothing seems to work, and she has major inflammation issues which manifest cognitive deficits and memory challenges (severe) along with motor dysfunction and mood shifts with the inflammation. She's done antibiotics, herbals, supplements, but now just seems to get inflamed. I guess I'm writing in the hope that maybe you have a suggestion. She has worked with Horowitz's peer Dr. Raxlen along with neurologists and a local llmd. I just don't know what to do. She seems to get worse when we treat and worse when we don't.

Dr. Daniel Cameron

12/08/2017 (8:40 am)

Thanks for sharing how challenging it can be. I would imagine you have also seen specialists to rule out other illnesses without an answer.

J. Stubbert

10/09/2017 (7:35 pm)

My 18 yr old daughter had 2 bulls eye rashes in 2013. Lab results 1 positive band & 1 indeterminate on Igenex IGG & IGM. Low CD57- Positive mycoplasma pneumonia Armin Labs. Has current Bartonella rash for 3 years. Got sudden onset OCD 2014 recovered almost completely in 2 months. April 2015 sudden onset OCD(extreme) with memory loss vomiting extreme anxiety (screaming). She has dizziness, no balance (trouble walking) light sound sensitivity, blurred vision. Trouble speaking (nonsense words phrases) Bladder and colon spasms (incontinent) Now tics (blowing, nonsense words she can't stop) Extreme head pressure.She has been on oral antibiotics for 20 months doxycycline & minocycline. No doctor in Alberta will treat her. I am trying to find a neurologist , but the first one we went to said there was nothing wrong with her! We are extremely worried but she is too ill to travel to the US. Does this sound like autoimmune encephalitis PANS , or Lyme encephalitis?

Dr. Daniel Cameron

10/09/2017 (10:31 pm)

Your daughter can by challenging to the medical system. There are cases of tick borne illness and PANS that can be that sick. Perhaps there is a treatment that has been overlooked. It is also important to rule out other illnesses.

09/29/2017 (8:04 pm)

What is the treatment for encephalopathy that accompanies Lyme disease? My daughter is having trouble doing her schoolwork after contracting Lyme disease this summer. She has taken doxycycline hclate 100 mg, twice a day for about one week now. Should we expect improvement over the next week?

Dr. Daniel Cameron

09/29/2017 (9:08 pm)

There are different definitions of encephalopathy. Many children have problems with school work. It is likely too soon to tell. You could consider a neurologist to rule out other illnesses.

Tyler Mckinzey

08/25/2017 (9:45 pm)

Was diagnosed with autoimmune encephalitis with all autoimmune antibodies coming back negative. Symptoms of cognitive decline, muscle.twitches. behavior changes, catatonia and more, new mild atrophy on MRI after immune therapy was given. 25 years old avid outdoorsman and flea and tick exposure. Positive IGeneX. 4 out of 5 bands positive on labCorp.

Is it possible to have Lyme encephalitis misdiagnosed as autoimmune?

Dr. Daniel Cameron

08/26/2017 (1:07 pm)

Many of the Lyme disease manifestations mimic autoimmune conditions. It can be challenging for the doctor to determine who has an autoimmune condition or tick borne illness.

Ray Davis

07/03/2017 (11:54 am)

I was diagnosed with Anaplasmosis and Lyme's back in April. I never had the target and never saw the tick. I was diagnosed by symptoms and blood work. Anaplasmosis was confirmed first and Itook antibiotics for it. One Lyme's was confirmed, I completed a round of antibiotics for it. The infectious disease doctor I saw at one of the best hospitals in Boston has assured me that the best evidence shows no chronic issues with Lyme's treated in the primary stage. My ongoing symptoms include morning back pain, off and on neuropathy in the toes on my right foot (never had until Lyme's), and the brain fog and increased challenge recalling words and names.

Dr. Daniel Cameron

07/03/2017 (1:17 pm)

At least a third of patients treated early remain ill in published studies by leading medical centers.

Barb Sparks

04/19/2017 (9:50 am)

My husband has a neuropathy from Lyme that affects his running gait so much that he cannot run any longer causing him great disappointment. I've been searching online for someone who might be able to offer hope for a treatment that might improve his gait. Can peripheral neuropathy from Lyme be treated or improved or reversed? He now tests negative for Lyme (after extended antibiotic treatment) after once testing positive. He never had the bullseye rash.

Dr. Daniel Cameron

04/19/2017 (6:51 pm)

There are patients with Lyme disease with peripheral neuropathy who have improved. It can be difficult to know how far to go with Lyme disease and when to pursue other treatments.

Amy Dyer

03/19/2017 (8:15 am)

My health has been failing since August 2013. Four months after a deer tick was dug out of the back of my neck. I have have had my thyroid removed due to tumors. Two parathyroid glands removed. I have seizures but the neurologist says he doesn't know why. I feel my brain is being squeezed. My eyesight is getting worse. Brain fog, word find, memory loss, muscle pain and loss, bones hurt, I could go on. I had a Dr tell me I have Lyme disease and it's wreaking havock on my immune system but he said I don't know what to tell you…Go to New York. I'm a disabled 43 year old single mother of a ten year old that feels like I am a lot older some days. I live in Westford MA. Not one Dr will help me here. I have had positive ANA'S. My therapist thinks I have encephalitis.

03/19/2017 (9:15 pm)

It sounds as if different doctors are weighing in on your illness. It is often easier to find a doctor to look for other diseases but not for Lyme disease. Keep working on getting better.
---