Video Blog: Sick for years with Post-Treatment Lyme Disease Syndrome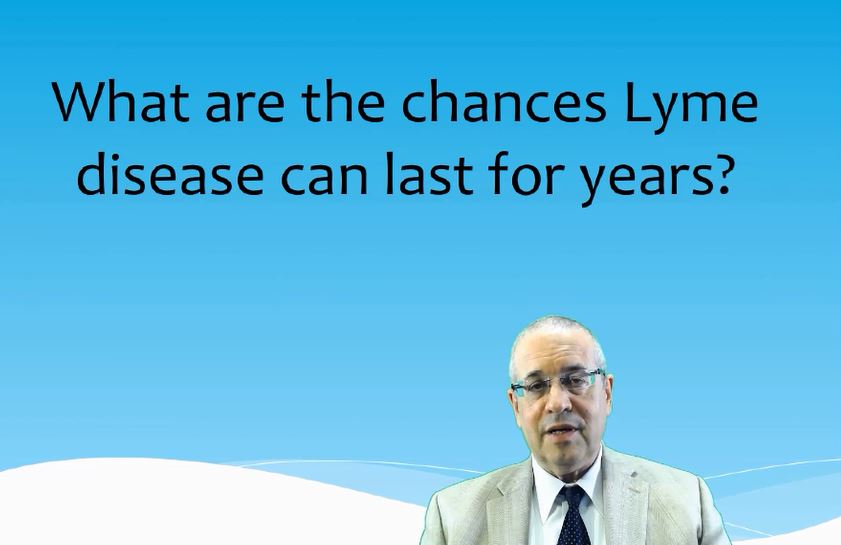 A recent study by Weitzner, Visintainer and Wormser, entitled "Comparison of males versus females with culture-confirmed early Lyme disease at presentation and at 11-20 years after diagnosis," concluded that males and females with "culture-confirmed early Lyme disease had similar clinical features, rates of seropositivity and long-term outcomes."

by Daniel J. Cameron, MD MPH
The study focuses on the similarities and differences in male and female Lyme disease patients. However, the authors give little attention to the fact that both the male and female participants suffered from Post-Treatment Lyme Disease Syndrome a decade after treatment.
A growing number of studies describe individuals sick for years with neurologic complications of Lyme disease (LD). An NIH-sponsored trial reported Lyme encephalopathy patients were sick an average of 9 years. [1] Another study found a series of chronic neurologic Lyme disease patients were sick up to 14 years. [2]
In their 2006 treatment guidelines, the Infectious Diseases Society of America (IDSA) proposed the term Post-Treatment Lyme Disease Syndrome (PTLDS) to describe individuals who remained sick following antibiotic treatment. [3]
"Subjects were regarded as having Post-Treatment Lyme Disease Syndrome (PTLDS) if the symptoms developed at the time of presentation (or were intensified over the subject's pre-Lyme disease symptoms), or within 6 months of diagnosis," and lasted for 6 months or more following completion of antibiotic therapy. [4]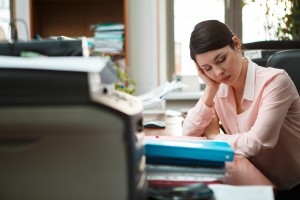 PTLDS has been reported to be associated with a poor quality of life despite prompt treatment. Thirty-six percent of patients treated with 3 weeks of doxycycline for an erythema migrans rash suffered from PTLDS. [5] "At 6 months, 36% of patients reported new-onset fatigue, 20% widespread pain, and 45% neurocognitive difficulties," according to Aucott, Johns Hopkins University School of Medicine. "Patients who developed PTLDS had significantly lower life functioning compared to those without PTLDS," he added.
Weitzner and colleagues described patients who had PTLDS more than a decade after treatment for culture-confirmed early Lyme disease. Eleven percent of individuals followed for more than 11 years suffered from PTLDS. [4] Both women (12.3%) and men (9.9%) were sick with PTLDS. [4]
PTLDS occurred despite prompt treatment. In the Weitzner study, the women were ill an average of 5.28 days before treatment began, while men were sick about 7.09 days. [4] It would be expected that early treatment would result in better treatment outcomes. However, it did not.
It is concerning that the Weitzner study patients with PTLDS were not retreated with antibiotics for their original infection, despite a growing body of evidence documenting complications that may arise from tick-borne illnesses. For example, the Lyme bacterium has the ability to cross the blood-brain barrier. But, there is evidence that intravenous ceftriaxone can be successful when treating patients early for Lyme encephalopathy [6] and Post Lyme disease. [7]
There is also no indication that individuals with PTLDS in the Weitzner study were evaluated for co-infections. However, 40% of Lyme disease patients living in the Northeastern United States, where the Weitzner study was conducted, have been diagnosed with Babesia, a parasitic co-infection which requires a different treatment regimen. [8]
The high incidence of intercurrent comorbidity and hospitalizations of patients from the Weitzner study years after treatment for culture-confirmed early Lyme disease raises additional concerns. Weitzner and colleagues failed to explain why 66.2% of women and 73.7% of men developed intercurrent comorbidity, or why 57.9% of women and 40.8% of men required intercurrent hospitalizations. [4]
A key question remains unanswered by Weitzner and colleagues. That is, could Post-Treatment Lyme Disease Syndrome and the intercurrent comorbidities and hospitalizations be due to a persistent infection or co-infection?
The study is discussed in an All Things Lyme video blog:
References:
Fallon BA, Keilp JG, Corbera KM, Petkova E, Britton CB, Dwyer E, et al. A randomized, placebo-controlled trial of repeated IV antibiotic therapy for Lyme encephalopathy. Neurology. 2008;70(13):992-1003.
Logigian EL, Kaplan RF, Steere AC. Chronic neurologic manifestations of Lyme disease. N Engl J Med. 1990;323(21):1438-44.
Wormser GP, Dattwyler RJ, Shapiro ED, Halperin JJ, Steere AC, Klempner MS, et al. The clinical assessment, treatment, and prevention of lyme disease, human granulocytic anaplasmosis, and babesiosis: clinical practice guidelines by the Infectious Diseases Society of America. Clin Infect Dis. 2006;43(9):1089-134.
Weitzner E, Visintainer P, Wormser GP. Comparison of males versus females with culture-confirmed early Lyme disease at presentation and at 11-20 years after diagnosis. Diagn Microbiol Infect Dis. 2016.
Aucott JN, Rebman AW, Crowder LA, Kortte KB. Post-treatment Lyme disease syndrome symptomatology and the impact on life functioning: is there something here? Qual Life Res. 2013;22(1):75-84.
Logigian EL, Kaplan RF, Steere AC. Successful treatment of Lyme encephalopathy with intravenous ceftriaxone. J Infect Dis. 1999;180(2):377-83.
Krupp LB, Hyman LG, Grimson R, Coyle PK, Melville P, Ahnn S, et al. Study and treatment of post Lyme disease (STOP-LD): a randomized double masked clinical trial. Neurology. 2003;60(12):1923-30.
Diuk-Wasser MA, Vannier E, Krause PJ. Coinfection by Ixodes Tick-Borne Pathogens: Ecological, Epidemiological, and Clinical Consequences. Trends Parasitol. 2015.
---