Borrelia antibodies found in patients with coronary heart disease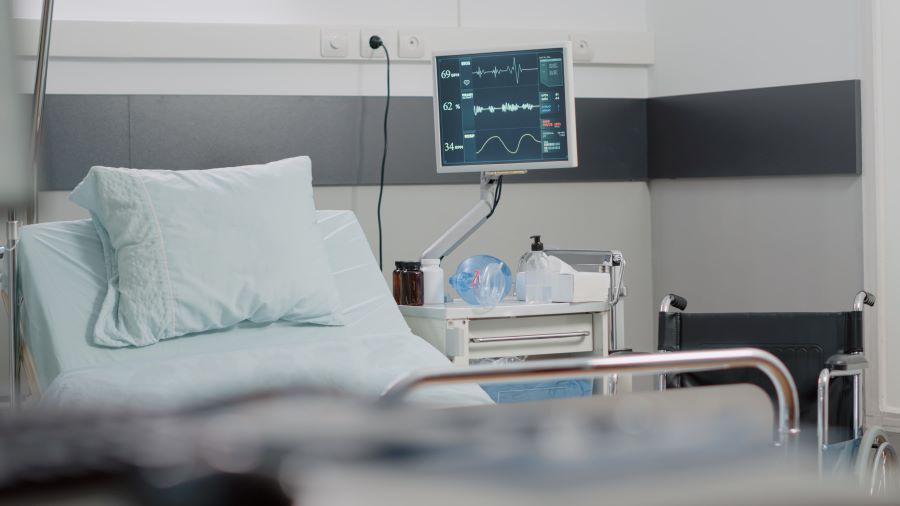 Borrelia burgdorferi, the causative agent of Lyme disease, can be associated with cardiovascular complications. This is known as Lyme carditis, and occurs when the spirochete bacteria penetrate the heart tissue. The infection can lead to heart block and other complications, as it disrupts the heart's electrical signals.

How many patients who underwent surgery for coronary heart disease (CHD) had evidence of a prior infection with Borrelia burgdorferi (the bacterium which causes Lyme disease)?
A study by Pietruszka and colleagues, "Serologic Status of Borrelia burgdorferi sensu lato in Patients with Cardiovascular Changes," sought to answer that question.¹ The authors examined the level of anti-Borrelia burgdorferi IgG antibodies in the blood serum of patients with advanced coronary heart disease.
The study participants included 70 patients – 22 women and 48 men – between the ages 50-82, who required surgery for coronary artery disease. An ELISA test for Lyme disease was positive in 34% of these patients and 'borderline' in 17% of patients.
The study found, "more than a third of the patients had elevated IgG levels against Borrelia as detected by a screening test, indicating previous contact with spirochetes," the authors wrote.
These individuals were asked whether they had noticed a tick bite during their lifetime and if they ever exhibited typical Lyme disease symptoms.
Borrelia burgdorferi, the causative agent of Lyme disease, can be associated with cardiovascular complications.
More than half (57%) had recalled a tick bite but had not been diagnosed or treated for Lyme disease. The majority (85%) did not notice an erythema migrans rash.
"We found a link between antibody levels and tick bites but not with other risk factors for the development of CHD," the authors wrote.
"These findings support the idea that, as one of many factors, the contact with spirochetal antigens may indicate a potential positive correlation with the formation of cardiovascular changes," they added.
"… infectious agents such as Borrelia burgdorferi sensu lato spirochetes, which cause Lyme disease, may also play a role in the development of cardiovascular disease."
Cardiac complications due to Lyme disease typically occur a few weeks to a few months after infection, the authors point out. Symptoms include loss of consciousness, dizziness, palpitations, chest pain, and shortness of breath.
"The most common symptoms are conduction disorders (which manifest as various degrees of heart block), atrial fibrillation (AFib), and tachycardia," the authors wrote.
Additionally, an infection with B. burgdorferi may "lead to changes in arteries, and CAD as a result," the authors point out. Astherosclerosis, an inflammatory condition, is associated with a build-up of plaque in the arteries.
Plaques have been found to include a variety of bacteria. One study concluded "that exposure to infectious pathogens such as spirochetes increases the risk of atherosclerosis in tick-endemic areas."
References:
Pietruszka K, Reagan F, Stążka J, Kozioł MM. Serologic Status of Borrelia burgdorferi sensu lato in Patients with Cardiovascular Changes. International Journal of Environmental Research and Public Health. 2023; 20(3):2239. https://doi.org/10.3390/ijerph20032239
---