CDC advises doctors to consider Lyme disease in emerging states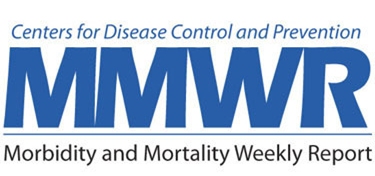 The Centers for Disease Control and Prevention (CDC) is advising doctors to consider Lyme disease in states where the condition is emerging, according to the authors of a recently published article in Morbidity and Mortality Weekly Report (MMWR).

The CDC previously recommended treatment for patients living in endemic states. "Fourteen states, all located in the Northeast, mid-Atlantic, and upper Midwest regions, met the criteria for classification as states with high incidence (Connecticut, Delaware, Maine, Maryland, Massachusetts, Minnesota, New Hampshire, New Jersey, New York, Pennsylvania, Rhode Island, Vermont, Virginia, and Wisconsin)," writes Schwartz and colleagues.
That recommendation is expanding to new territories as the CDC now advises treating patients residing in states where the disease is growing.
CDC advises doctors to consider Lyme disease in emerging states
Click To Tweet
The number of Lyme disease cases has increased in states that neighbor those with high incidence, the authors write. "The majority (eight of 11) of neighboring states displayed an overall increasing trend in the number of confirmed cases reported."
The District of Columbia and 11 states were classified as neighboring states (Illinois, Indiana, Iowa, Kentucky, Michigan, North Carolina, North Dakota, Ohio, South Dakota, Tennessee, and West Virginia).
The MMWR report describes several findings that may trigger further study:
• "Carditis and neurologic manifestations were more uniform but still peaked among patients aged 50 – 55 years."
• "Carditis disproportionately affected patients aged 20 – 40 years."
• "[Erythema migrans] was least frequently reported among patients aged 10 –14 years."
• "Arthritis was most common among patients aged 10 – 14 years."
• "Black patients comprised a larger proportion of reported cases with carditis when compared with the overall frequency of black patients in the data set."
• "Among patients with illness onset during the coldest months (December –March), arthritis was the most common clinical sign."
Based on a 2017 change in the definition of a 'confirmed case' of Lyme disease, the number of cases outside the high incidence states may be vastly underestimated.
People not residing in a high incidence state require laboratory evidence of an infection in order to be diagnosed with Lyme disease, explains Schwartz. But, "as Lyme disease emerges in neighboring states, clinical suspicion of Lyme disease in a patient should be based on local experience rather than incidence cutoffs used for surveillance purposes."
The CDC now recommends that physicians rely on clinical judgment when assessing patients living in emerging states.  "A diagnosis of Lyme disease should be considered in patients with compatible clinical signs and a history of potential exposure to infected ticks, not only in states with high incidence but also in areas where Lyme disease is known to be emerging."
Related articles:
High incidence of babesia microti in Suffolk County, New York
Tick-borne co-infections are the norm, not the exception
Source:
Schwartz A., Hinckley A., Mead P. et al., Surveillance for Lyme disease, United States, 2008 – 2015. MMWR Surveill Summ 2017;66(No. 22).
---