Erratic rapid eye jerks in a child with Lyme disease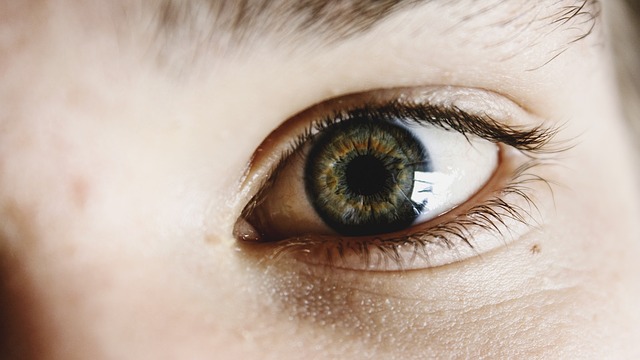 A 9-year-old girl presented to the emergency room complaining of headaches for several days, along with involuntary erratic fast eye movements (opsoclonus) and left peripheral facial palsy. There were no reports of tick exposure, tick bites or an erythema migrans rash.

Opsoclonus is typically due to an infectious disease or a form of cancer, known as neuroblastoma. In some cases, the cause is unknown. But the condition is rarely seen in Lyme disease patients, explains Gibaud and colleagues in the case report "Opsoclonus in a child with neuroborreliosis." [1] In fact, only 2 cases have been reported in the literature.
In this case, Lyme disease was diagnosed based on a facial nerve palsy, abnormal spinal tap, supportive serologic Lyme testing, absence of an identified neoplasia, and a rapid response to intravenous antibiotics.
Jerky rapid eye movements in child with Lyme disease is resolved after antibiotic treatment.
Click To Tweet
The girl had a complete resolution of symptoms after a 3-week course of treatment with IV ceftriaxone.
Opsoclonus can occur in isolation or in association with myoclonus and ataxia, i.e., opsoclonus-myoclonus syndrome (OMS), the authors point out. OMS has been seen in Lyme disease. According to Peter and colleagues, "Lyme disease could be added to the list of etiologies to be screened in OMS." [2]
Editor's question: Are there other cases of erratic eye jerks in children with Lyme disease that have not been reported?
References:
Gibaud M, Pauvert O, Gueden S, Durigneux J, Van Bogaert P. Opsoclonus in a child with neuroborreliosis: Case report and review of the literature. Arch Pediatr. 2019.
Peter L, Jung J, Tilikete C, et al Opsoclonus–myoclonus as a manifestation of Lyme disease Journal of Neurology, Neurosurgery & Psychiatry 2006;77:1090-1091.
---