Lyme disease causes double vision: case report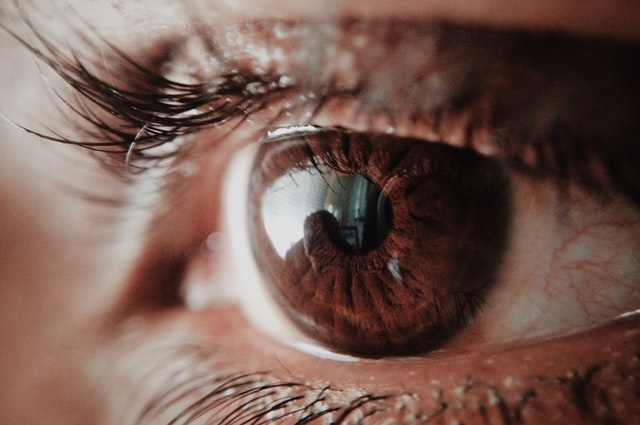 The Lyme spirochete Borrelia burgdorferi can invade the central nervous system causing neuroborreliosis. The most common symptoms include headaches, neck stiffness, facial palsy, and peripheral neuropathy. But the disease can, on rare occasions, also cause eye-related problems. "We present a case of neuroborreliosis manifesting with diplopia [double vision]," Dixit and colleagues write. [1]

In their report, the authors describe a 69-year-old man who was admitted to the emergency room in New York City complaining of a headache and double vision.
One month earlier, the man had been hiking in a rural area of New York. He did not notice a tick bite or rash. Two weeks later, he developed a headache, which "localized to the right occipital region, and gradually moved to his right orbit," states Dixit.
Five days later, he had double vision when opening both eyes; however, if he covered his right eye his vision normalized. "Although Lyme is known to affect the neurological system it usually does not manifest in the extraocular muscles," the authors state.
In another study, Sathiamoorthi from the Mayo Clinic points out that "Although ocular involvement can be self-limited, delays in diagnosis may result in vision impairment and even blindness." [2]
The man's physical exam revealed a left-sided cranial nerve 3 palsy. All other exam findings were normal. According to the authors, 75% of patients with Lyme-induced cranial neuropathy present with facial palsy. To the authors' knowledge, this is the only case report involving the third cranial nerve.
Lyme disease causes double vision in 69-year-old man.
Click To Tweet
Serologic tests were positive by ELISA and the Western blot showed 5 out of 10 IgG bands. The man's spinal tap was positive by ELISA but negative by the CSF-to-serum ratio. He was treated successfully with a four-week course of intravenous ceftriaxone.
"Although neuroborreliosis is commonly associated with facial nerve palsy," Dixit writes, "it may account for otherwise unexplained neurological manifestations and warrants evaluation with lumbar puncture and CSF studies."
Related Articles:
Lyme disease causes vision loss in 46-year-old woman
Eye problems in tick-borne diseases other than Lyme
References:
Dixit A, Garcia Y, Tesoriero L, Berman C, Rizzo V. Diplopia: A Rare Manifestation of Neuroborreliosis. Case Rep Neurol Med. 2018;2018:9720843.
Sathiamoorthi, S. and W.M. Smith, The eye and tick-borne disease in the United States. Curr Opin Ophthalmol, 2016. 27(6): p. 530-537.
---