Herxheimer reaction in a 13-year-old boy with Lyme disease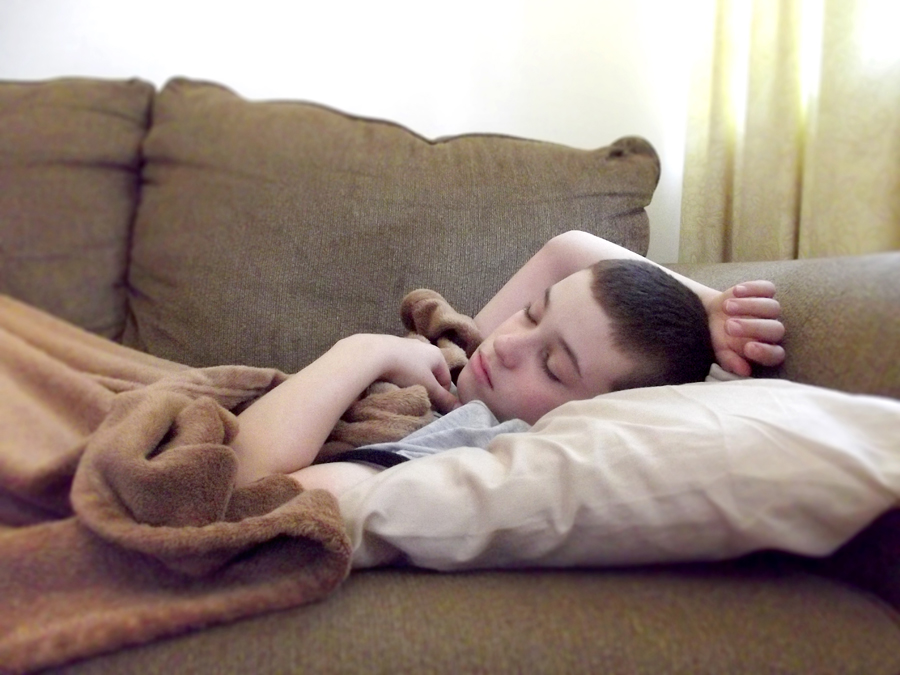 A Jarisch-Herxheimer reaction (JHR), also referred to as a Herxheimer reaction, was first described after initiating treatment for syphilis. This reaction is associated with the onset of new symptoms or a worsening of existing symptoms in patients receiving antibiotic treatment. The Herxheimer reaction has also been described in patients treated for leptospirosis, relapsing fever, and Lyme disease.

In a recently published paper, Nykytyuk and colleagues describe the case of a 13-year-old boy with Lyme arthritis, a common manifestation of Lyme disease, who developed a Herxheimer reaction when treated with doxycycline. [1]
"A 13-year-old boy was admitted to the regional hospital with complaints of left knee swelling, hip, ankle and cervical spine pain," the authors write. The first signs of left knee arthritis began 6 months prior to his hospitalization.
The doctors assumed the boy suffered from post-traumatic arthritis and prescribed non-steroidal anti-inflammatory drugs (NSAIDs) which were only minimally effective.
Six months later, a rheumatologist diagnosed Lyme disease, in part, due to a reported tick bite which occurred 3 months before the onset of the left knee arthritis. The patient did not have a erythema migrans (EM) rash.
Laboratory tests were consistent with the diagnosis of Lyme arthritis and doctors prescribed doxycycline.
On day 7 of antibiotic treatment, the boy developed a Herxheimer reaction. "On the 7th day of doxycycline treatment the patient's condition deteriorated: a low-grade fever occurred, and severe arthralgias with intense hip, ankle and cervical spine pain and myalgias developed," the authors explain.
The boy also had elevated CRP (C-reactive protein) and ESR (erythrocyte sedimentation rate). Steroids were prescribed.
There was no evidence of neurologic involvement and a spinal tap was normal. Nevertheless, doctors prescribed 4 weeks of intravenous ceftriaxone which led to a resolution of the joint swelling and less arthralgias.
Herxheimer reactions in Lyme disease patients
Jarisch-Herxheimer reactions have been described in the literature with a combination of symptoms occurring including fever, severe polyarthralgias, and myalgias, according to the authors.
Other Jarisch-Herxheimer reactions have also been described. The list includes "chills, high temperature, hypotension, nonpruritic, nonpalpable rash, tachycardia, nausea, headache, strengthening of existing or occurrence of new symptoms of the underlying disease," the authors write.
Some studies have found that Herxheimer reactions were milder in patients with Lyme disease when compared to other diseases, without organ dysfunction or need for hospitalization, Nykytyuk writes.
The authors of a newly published case report call for increased awareness among physicians about the Herxheimer reaction.
Click To Tweet
However, another case report by Haney et al., describes a more severe Herxheimer reaction in response to doxycycline in a patient with chronic Lyme disease. The patient developed "a low-grade fever, sore throat, sinus congestion, watery diarrhea, headache, stabbing pain in the upper back muscles, increased fasciculations and fatigue." [2]
Physician education needed
The exact cause of Jarisch-Herxheimer reactions is still unknown. "At first, the role of an endotoxin in the development of JHR was suggested, but later experimental studies showed that spirochetes do not have biologically active endotoxins," the authors explain.
Nykytyuk and colleagues emphasize the importance in educating physicians about the Herxheimer reaction, as there appears to be a "low awareness." For example, "JHR is often mistaken for an allergic reaction."
Editor's note: It is not uncommon for Lyme disease patients to have flare-ups with or without antibiotics. Some patients refer to these reactions as "Herxing," in the absence of a more descriptive word. The mechanisms of these reactions are uncertain. I typically avoid prescribing steroids to manage these reactions, as I do not want to suppress a patient's immune system.
References:
Nykytyuk S, Boyarchuk O, Klymnyuk S, Levenets S. The Jarisch-Herxheimer reaction associated with doxycycline in a patient with Lyme arthritis. Reumatologia. 2020;58(5):335-338. doi:10.5114/reum.2020.99143
Haney C, Nahata MC. Unique expression of chronic Lyme disease and Jarisch-Herxheimer reaction to doxycycline therapy in a young adult. BMJ Case Rep 2016; 2016: bcr2013009433,
DOI: 10.1136/bcr-2013-009433.
---