Unilateral knee swelling in a child due to Lyme disease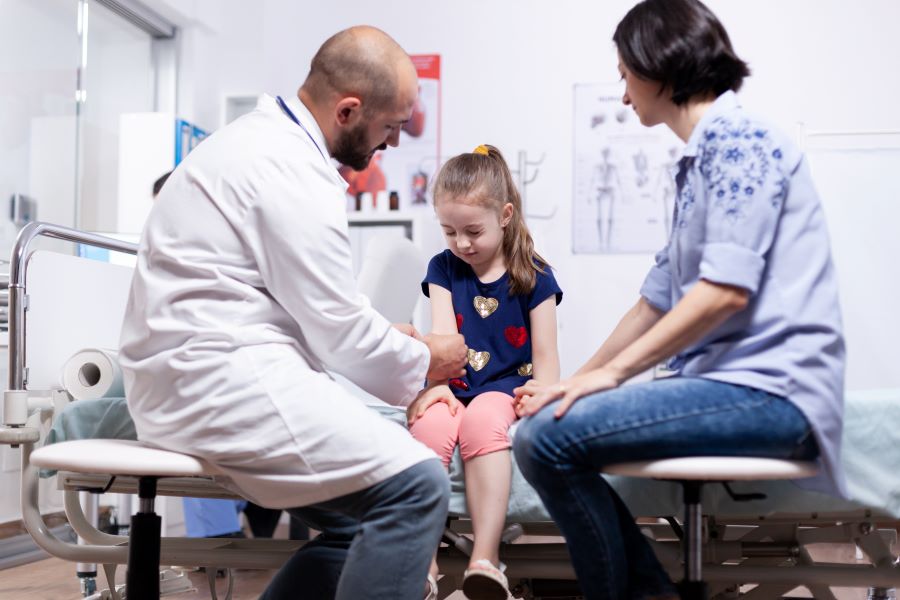 In their case report, "Pediatric unilateral knee swelling: a case report of a complicated differential diagnosis and often overlooked cause," Guardado et al. describe a 3-year-old girl who presented to a hospital in Pennsylvania after two weeks of limping from a swollen right knee.¹

According to the authors, "The mother initially denied history of a tick bite, yet after focused questioning, the mother stated that the child had ticks on her approximately 9 months ago."
Unfortunately, the child was not taken to her clinician because she did not develop any skin rashes which could indicate Lyme disease.
The child demonstrated right knee effusion with signs of crepitus and decreased range of motion secondary to swelling, the authors explain. "In addition, she had an unsteady gait without joint tenderness, crepitus, or overlying skin pathology."
A Western blot test for Lyme disease was positive.
"Lyme arthritis is a diagnosis that is often missed, even in children, who are the population with the highest incidence of Lyme disease," the authors point out.
"When this diagnosis is missed, it can result in long-term morbidity, which is generally refractory to intravenous antibiotic therapy, oftentimes requiring synovectomy."
The child had a complete resolution of symptoms following a 2-day treatment with IV Rocephin and 21 days of oral amoxicillin.
"This case demonstrates the importance of including Lyme arthritis as part of the differential diagnosis of joint swelling regardless of the recollection of a tick bite," the authors suggest.
Furthermore, the case raises awareness of mono- or oligoarticular arthritis as one of the signs of Lyme disease.
References:
Guardado KE, Sergent S. Pediatric unilateral knee swelling: a case report of a complicated differential diagnosis and often overlooked cause. J Osteopath Med. 2022 Jan 6;122(2):105-109. doi: 10.1515/jom-2020-0332. PMID: 34989214.
---
4 Replies to "Unilateral knee swelling in a child due to Lyme disease"
Eleanor Emmerson

06/13/2022 (9:24 am)

My son has been suffering from Lyme for 5 years now. He has terrible knee pain and his gait has always been off for the past few years as well. The thing is his doctor does not think he has or had Lyme. Is there any treatment he can get for the pain?

06/13/2022 (2:50 pm)

I find a second opinion may help.

Shelley D.

06/14/2022 (9:33 pm)

Could this happen in adults with Lyme as well? I am 57. Have been in and out of symptoms of Lyme since being diagnosed back in 2019. Was treated with longer term antibiotics, helped at first, but knee swelling and numbness still happening, seems worse in wet or humid weather. I hobble along with flare ups and sometimes need to use a walking stick or cane to help keep weight off it. Keep hoping it will get better, but it really doesn't seem to improve. I wonder if it ever will. I have been getting so discouraged. The numbness and pins and needles sensation in the knee and thigh are difficult to deal with. Is anyone else going through this as an adult? Thanks.

06/15/2022 (10:01 am)

I have also seen the problems in adults. I sometimes have had to change treatment.
---