Lyme arthritis with rheumatoid arthritis leads to poor quality of life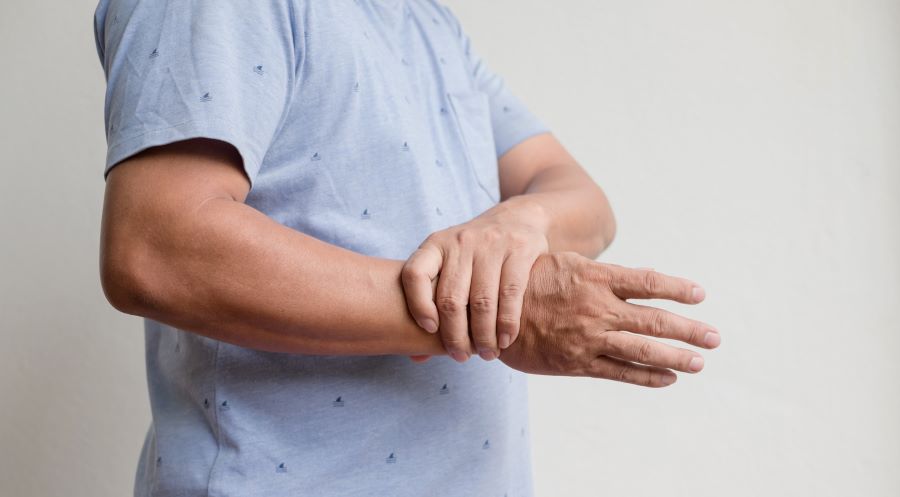 Lyme Arthritis and Rheumatoid Arthritis can greatly impair a person's quality of life. A recent study examines survey results from 90 patients to assess the levels of impairment for patients with both these conditions.

In the study "Assessment of quality of life in patients with Lyme arthritis and rheumatoid arthritis," Yuskevych and colleagues surveyed 90 patients with Rheumatoid Arthritis who were treated at their rheumatology clinic.¹
Nearly 50% of the patients with Rheumatoid Arthritis also tested positive for Lyme disease.
Survey results indicated, "The presence of Borrelia burgdorferi [the causative agent of Lyme disease] in patients with arthritis not only significantly reduced the motor activity of patients, but also complicated the mental adaptation to their own disease."
The patients had high and moderate disease activity, significantly reduced physical activity, and body pain.
The quality of life of patients with Lyme arthritis and Rheumatoid Arthritis was worse due to severe joint pain and a greater degree of functional disorders compared to the patients with only Rheumatoid Arthritis.
The authors considered depression as a cause of the problem with Rheumatoid Arthritis. "Depression imposes a significant burden on the health-related quality of life, disability, and mortality of individuals with arthritis," wrote the authors.
"Patients with [Lyme arthritis] have significantly lower MCS (mental component score) values, which is explained by the patients' severe psychological adaptation to their own disease, given the prevalence of [Lyme disease] at the present and its tendency towards chronicity."
The authors suggested that an active infection might be the cause of the mental health issues in individuals with these conditions. "We can speculate that the conscious that joints disease may be connected with infection not with the autoimmune disease caused a more depressive reaction."
Editor's note: I often see patients with both a rheumatologic condition and Lyme disease. I have had patients with Lyme disease whose symptoms were initially thought to be from a flare-up of the rheumatologic condition.
References:
Yuskevych VV, Zhulkevych IV, Makhovska OS, Smiyan SI. Assessment of quality of life in patients with Lyme arthritis and rheumatoid arthritis. Reumatologia. 2022;60(1):35-41. doi:10.5114/reum.2022.114352
---
3 Replies to "Lyme arthritis with rheumatoid arthritis leads to poor quality of life"
Jacqui butterworth

09/12/2022 (8:38 am)

36yrs of being denied by UK NHS that I have Lyme disease even though I had the classic bulls eye mark and positive results from USA and German labs. This has left me in severe pain and damage to knees, hands, feet and back. All UK doctors can say is that it is Arthritis. Anyone any advice please?

09/12/2022 (9:43 am)

My patients have also found it easier in America to find a doctor for any other illness.

lou

09/09/2022 (10:15 pm)

I have always heard that lyme arthritis resembles rheumatoid arthritis, so it is another of the lyme mimics, like alzheimers, M.S, chronic fatigue etc. Not to say in any of those conditions that lyme always causes it. In my "rheumatoid" arthritis, it is definitely lyme. And it comes with swelling, leg cramps and varicose veins. A nasty combination. And hard to treat. Means I can't walk far and have disturbed sleep.
---