Can Lyme disease impact pregnancy outcome?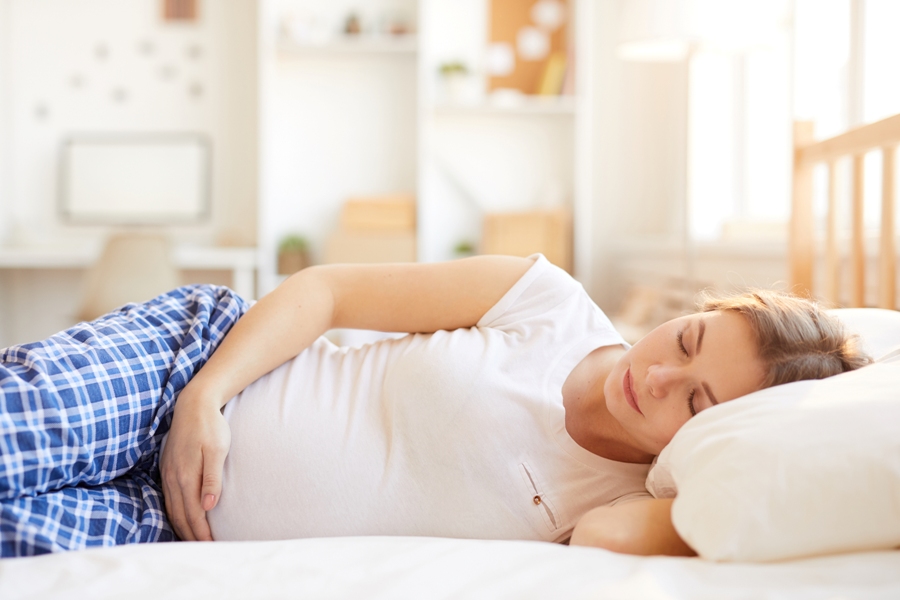 Although studies indicate that most infections have a similar effect on pregnant vs. non-pregnant women, several (such as influenza, hepatitis E, herpes simplex virus infections, malaria) may be more severe in pregnant women. Now, researchers investigate whether Borrelia burgdorferi bacteria, the pathogen causing Lyme disease, might impact pregnancy outcome, as well.

The study by researchers in Slovenia looked at the potential effects of Lyme disease on pregnancy outcome. In their article, "Course and Outcome of Erythema Migrans in Pregnant Women," Maraspin and colleagues describe pregnancy course and outcome for 304 women who were treated with antibiotics for early Lyme disease.
All of the women had been diagnosed with Lyme disease based upon the presence of an erythema migrans (EM or bull's eye) rash. They were evaluated before antibiotic treatment was initiated, then 2 weeks later, followed by 2, 6, 12 and 18-month follow-ups.
At the first visit, the majority (98%) of patients were treated with IV ceftriaxone (2g once daily). The remaining patients received either IV penicillin G (10,000,000 units twice daily), or oral phenoxymethylpenicillin (1g 3 times daily). Patients received a 14-day course of antibiotics.
Pregnancy outcomes following Lyme disease treatment
The outcome of pregnancy was unfavorable in 13.8% (42/304) of patients, the authors report.
There were 22 preterm births, 10 fetal/perinatal deaths, and/or 15 anomalies. However, several mothers had potential explanations for their unfavorable pregnancy outcomes.
The poor outcome for Lyme disease patients was not significantly different when compared to the general population. Still, they warn, "multivariable analyses showed that patients who develop EM in the early stages of pregnancy might have a higher risk of unfavorable outcome."
We still need more research on Lyme disease in pregnancy.
Click To Tweet
The authors concluded, pregnancy outcome is favorable with 2 weeks of treatment with IV ceftriaxone.
The outcomes for the mothers was unfavorable for women based on the rates of preterm births, fetal/perinatal deaths and anomalies.
Meanwhile, another study of 2,000 women with a history of Lyme disease did not demonstrate an increased risk of fetal death, decreased birth weight, or length of gestation at delivery. [2] In the same study of 2,000 women, a history of a tick bite within 3 years of conception was associated with congenital defects.
Editor's note:
The authors enrolled early Lyme disease. Maraspin et al. did not follow the 262 women who gave birth with a favorable outcome for any long-term problems. Nor did the authors describe the outcome for women who were not treated for early Lyme disease.
The findings were based on a case series. Hopefully, their conclusions will encourage further research as to whether Lyme disease were responsible for even one preterm birth, fetal/perinatal death, or anomalies in pregnant women.
References:
Maraspin V, Lusa L, Blejec T, Ruzic-Sabljic E, Pohar Perme M, Strle F. Course and Outcome of Erythema Migrans in Pregnant Women. J Clin Med. 2020;9(8).
Strobino BA, Williams CL, Abid S, Chalson R, Spierling P. Lyme disease and pregnancy outcome: a prospective study of two thousand prenatal patients. Am J Obstet Gynecol, 169(2 Pt 1), 367-374 (1993).
---