Lyme disease presents as brachial plexopathy and meningitis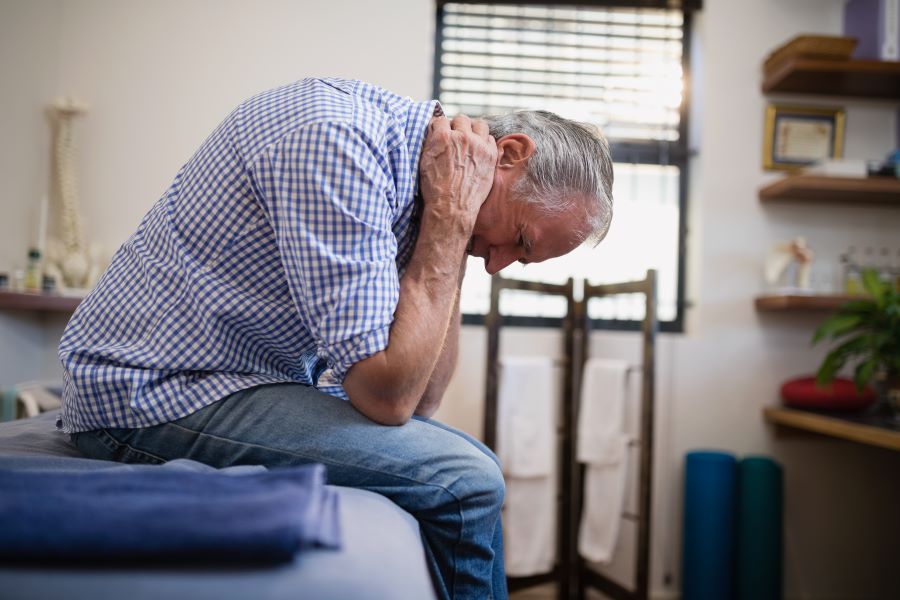 In this case report, the authors describe a 76-year-old man who was admitted to the hospital several times with escalating severity of symptoms which included arm and neck pain, body aches, headaches and night sweats.

In their article "Early Lyme neuroborreliosis manifesting as brachial plexopathy and meningitis in Northwestern Ontario, Canada," Gu and colleagues describe a case of Lyme disease presenting as brachial plexopathy and meningitis.1
The 76-year-old man was initially admitted to the hospital with left arm weakness and neck pain. He also had a 3-day history of body aches and headaches.
He reported having what he believed to be a mosquito bite, which became increasingly red and swollen. But he did not notice any ticks attached to his skin.
What is brachial plexopathy? It is a form of peripheral neuropathy, which occurs when there is damage to the brachial plexus. This is a group of nerves that run from the lower neck through the upper shoulder area.2
A diagnosis of purulent cellulitis was made, and he was prescribed a 7-day course of cephalexin. His symptoms resolved.
However, 24 days later he returned to the emergency department complaining of a mild headache, which he had for several days, along with "bilateral, paroxysmal 'shock-like' pains radiating from his shoulders to his arms and chest."
He was discharged, pending test results.
READ MORE: One year after infection, patient shows signs of Lyme meningitis
Over the next few days, the man developed additional weakness in his left arm and hand. Again, he was discharged and awaited further test results.
Five days later, the man returned to the hospital with worsening symptoms. He complained of increased left arm weakness, neck pain and occasional night sweats.
Test results showed "increased signal uptake along the ventral aspect of the spinal cord at T3 and along the left brachial plexus, which was felt to be in keeping with polyradiculitis," the authors wrote.
Lyme disease testing was positive by both ELISA and Western blot.
"The patient was diagnosed with meningoradiculitis as a manifestation of early [Lyme neuroborreliosis]" and began treatment with IV ceftriaxone.
"Over the subsequent year, he had eventual complete recovery in muscle strength and sensation, with slower improvement to the cervical neck and left arm pain," the authors wrote.
Authors Conclude:
"A history of EM rash or black-legged tick bite may go unrecognized. Therefore, patients with new cranial (especially facial) neuropathy, painful radiculitis, or aseptic meningitis, who present in a Lyme endemic area during or shortly after tick season should be alert to the possibility of early [Lyme neuroborreliosis.]"
Related Articles:
References:
Gu K, Boodman C, Orr P, Wuerz T. Early Lyme neuroborreliosis manifesting as brachial plexopathy and meningitis in Northwestern Ontario, Canada: A case report. Medicine (Baltimore). 2022 Nov 11;101(45):e31576. doi: 10.1097/MD.0000000000031576. PMID: 36397409; PMCID: PMC9666210.
Mount Sinai website. https://bit.ly/3HO8Du3
---