Lyme disease with bilateral facial palsy, formally known as Bell's palsy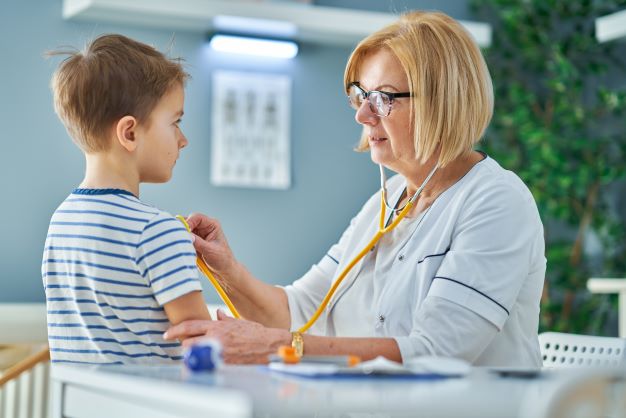 Bell's palsy has been described as an early complication of Lyme disease. Doctors have since reserved the term Bell's palsy for facial nerve palsy due to a virus. More recently doctors use the term facial palsy in patients diagnosed with Lyme disease.

Less than 2% of facial palsy cases are bilateral.¹ "Unlike unilateral facial palsy, it is often caused by a serious underlying systemic disease and therefore warrants urgent medical intervention," wrote Yang and Dalal in their article "Bilateral Facial Palsy: A Clinical Approach."²
"A previously healthy 10-year-old boy presented in late August with a one-day history of bilateral facial palsy and an otherwise normal neurological examination," wrote Piche-Renaud and colleagues.²
"Three weeks prior to presentation, he experienced an evanescent rash on his chest with a spike of fever," they added. There was no history of a tick bite although the family was aware of ticks in southeastern Canada where they live.
A brain MRI showed bilateral symmetric enhancement of cervical cranial nerve roots consistent with bilateral facial palsy. The brain MRI also revealed involvement of other and multiple cranial nerves "including the oculomotor (III), trigeminal (V), abducens (VI), facial (VII), vestibulo-cochlear (VIII), vagus (X) and hypoglossal (XII)."
The boy was treated with the steroid methylprednisolone and IVIG without success.
Six days later, the doctor diagnosed the child with Lyme disease. His bilateral facial nerve palsy resolved with four weeks of intravenous ceftriaxone.
References:
Yang A, Dalal V. Bilateral Facial Palsy: A Clinical Approach. Cureus. Apr 25 2021;13(4):e14671. doi:10.7759/cureus.14671
Piche-Renaud PP, Branson H, Yeh EA, Morris SK. Lyme disease presenting with multiple cranial neuropathies on MRI. IDCases. 2018;12:117-118. doi:10.1016/j.idcr.2018.04.004
---