Mother describes challenges in getting treatment for newborn with Lyme disease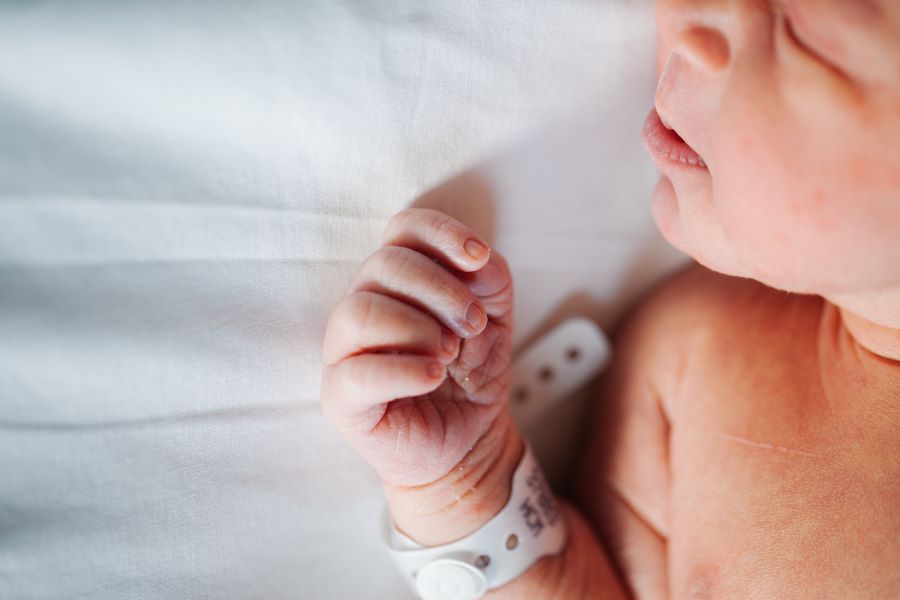 In the Canadian Medical Association Journal, Victoria Saigle, a nurse, described the difficulties in getting the care she needed for her newborn child (only 4 lbs.) with Lyme disease. [1] She is not alone.
The mother saw a tick on her newborn daughter. "Three days later, she was very sleepy and hard to rouse," the mother wrote. The infant had a red rash but not a Bull's-eye rash. She was hospitalized. Intravenous antibiotics were prescribed via a PICC [peripherally inserted central catheter] line.
The mother described sleeping in a small bed at the hospital next to her child. The care was more difficult due to COVID-19 restrictions. She was isolated with some depression and anxiety and concerned about her 3-year-old at home.
She was unable to pull off a 3-hour drive there and back and take care of her child. "They were trying to transfer us to a closer hospital, but one local hospital wouldn't take her because of the PICC line and the other didn't have beds. And there was a real shortage of home care nurses," wrote the mother.
Fortunately, the mother was a specialized infusion and injection nurse who reluctantly was able to take care of the PICC line and the infusions at home.
The mother describes herself as having "tick PTSD [posttraumatic stress disorder]. We have 55 acres of hay field surrounding us and it has definitely changed the way we play outside."
Editor's note: The mother's difficulties receiving care for Lyme disease were compounded by the COVID-19 pandemic. Nevertheless, I've had patients with similar experiences who have found it difficult to find medical care to properly diagnose and treat Lyme disease.
References:
Saigle V. Rural parents' experience in receiving care for their newborn with Lyme disease. CMAJ. Jul 18 2022;194(27):E950. doi:10.1503/cmaj.220945
---