Lyme arthritis following an operation – 5 cases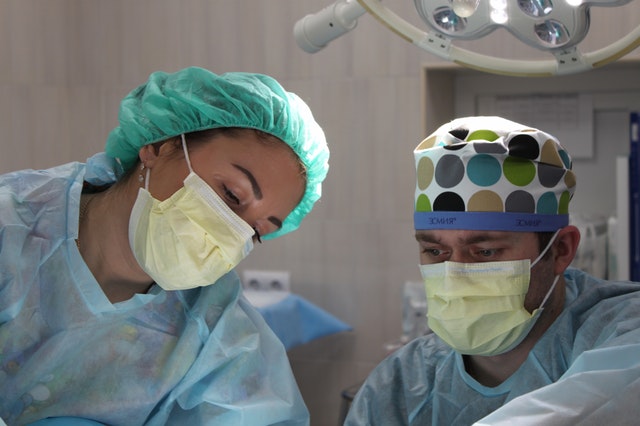 A review article by Hess and colleagues published in Sports Health explores the incident rate of Lyme arthritis in postoperative patients. One out of every three patients reports having arthritis as one of their initial symptoms of Lyme disease. In turn, a majority of patients are often first evaluated by orthopedic surgeons. Lyme arthritis, however, "has rarely been reported as a postsurgical complication."

Hess and colleagues discuss 5 cases, reported in the literature, in which Lyme arthritis following an operation. [1]
Case 1
The first case they cite involved a 38-year-old woman who had undergone knee surgery.
She had a "bone-patellar tendon-bone reconstruction of her anterior cruciate ligament along with a staged autologous chondrocyte transplantation to repair a traumatic cartilage lesion of her medial femoral condyle," Hess writes.
The woman received antibiotic treatment with oral amoxicillin (500 mg, 3 times per day for 3 weeks). She reported improvement of her arthritis.
However, "failure of the chondrocyte graft 3 months after transplantation was reported to be secondary to the infection," Hess explains.
The authors describe 4 additional cases of Lyme arthritis as a cause of periprosthetic joint infection (PJI).
Case 2
A 67-year-old man had progressive knee pain and swelling over a 3-month period.
"Twelve months prior, he had undergone unicompartmental joint arthroplasty of the medial compartment of the same knee," the authors write.
The man recovered after treatment with intravenous ceftriaxone for 6 weeks.
Case 3
An 83-year-old man "who had undergone left total knee arthroplasty 6 years prior to presenting with 3 days of fever and a moderate joint effusion," explains Hess.
The man was symptom-free after treatment with doxycycline and intravenous ceftriaxone.
Cases 4 & 5
An 89-year-old woman presented to the emergency department with knee pain, swelling, and stiffness.  She had undergone a total knee arthroplasty 6 years prior.
An 80-year-old woman who "had undergone a total knee arthroplasty 4 months prior to presenting with anterior proximal tibia erythema and tenderness," Hess writes.
"Both were ultimately diagnosed with Lyme arthritis as the cause of their symptoms," Hess writes.
The authors considered three potential reasons for Lyme arthritis following an operation:
"The spirochete, at times, evades complete eradication and lies dormant in host tissue, most notably joint, nervous, and cutaneous sites in humans."
"Alterations to immune surveillance as a result of surgery or mechanical exposure of dormant B. burgdorferi spirochetes during surgery with influx of immune cells into the joint are possible explanations for such a condition."
Lyme arthritis periprosthetic joint infection (PJI) is also possible and may be related to B. burgdorferi's biofilm.
"These cases highlight the importance for providers practicing in Lyme-endemic regions to keep such an infection in mind when evaluating postoperative joint pain and swelling," Hess writes.
References:
Hess MC, Devilbiss Z, Ho GWK, Thal R. Postoperative Lyme Arthritis in the Orthopaedic Patient. Sports Health. 2019:1941738119845671.
---