Babesia infections explode in Hudson Valley, NY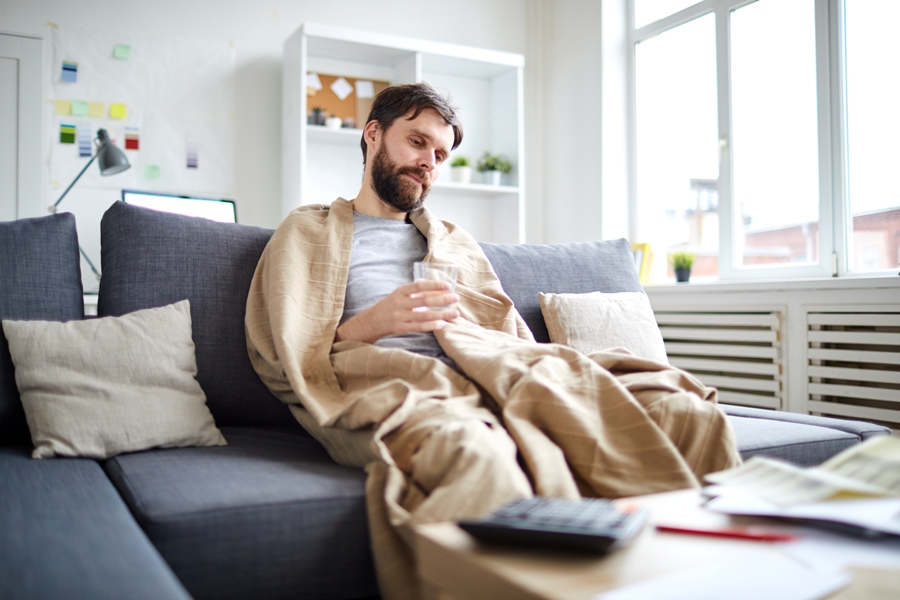 Babesia, a parasitic infection usually transmitted through a tick bite, was once thought to be a coastal tick-borne disease limited to Suffolk County on Long Island. Some doctors had been reluctant to acknowledge that Babesia could be found in other locations. But in 2001, Babesia infections were reported in lower Hudson Valley, New York, a region north of Manhattan and has since continued to spread with an increase in the number of cases far beyond the borders of Long Island.

In their article "Increasing incidence and changing epidemiology of babesiosis in the Hudson Valley region of New York State: 2009-2016," ¹ Joseph and colleagues question how cases of Babesia infections are spreading given that the animal reservoirs mice, shrews, and voles typically do not travel large distances.
Cases of Babesia have been reported in two counties located east of the Hudson River: Dutchess County and Westchester County, the authors write. (Westchester County alone has a population of nearly 1 million residents.)
Read More: Babesia remains a clinical diagnosis for some patients.
But since 2009, there has been an explosion of Babesia infections in the Upper Hudson Valley, New York region. This area consists of Albany County, Columbia County, Greene County, and Rensselaer County.
Over an 8-year period (between 2009-2016), there was a 16.8-fold increase in the incidence of Babesia cases in the Upper Hudson Valley region.
The number of Babesia cases explodes in the upper Hudson Valley, NY region.
Click To Tweet
The number of cases also increased in the Lower Hudson Valley region, which consists of Dutchess County, Putnam County, Westchester County, Orange County, Rockland County, Sullivan County, and Ulster County.
The actual number of Babesia cases is likely higher:
It was not until 2011, that the Centers for Disease Control and Prevention (CDC) made Babesia a reportable disease. Between 2011 and 2016, New York State had a reported 2,750 cases of Babesia, the highest number in any state in the U.S.
Babesia can be difficult to identify since the parasites in the red blood cells can quickly clear.
Lastly, Babesia cases may not be recorded if the physician does not report the case to the CDC.
"In conclusion, babesiosis is a rapidly emerging infection in the Hudson Valley region of New York State, the geographic region now accounting for more cases than any other single geographic area in the state," the authors write.
Therefore, "clinicians caring for patients with symptoms compatible with babesiosis, who live in or have traveled to the Hudson Valley region of New York State, should consider the possibility of babesiosis."
---
Editor's Note: I have practiced medicine in the Hudson Valley, New York region for more than 33 years. I have treated patients with Babesia infections for the past three decades. Many of the first patients first described with Babesia were caught early when Babesia microti was seen in the red blood cells. I typically diagnose cases of Babesia with a positive antibody test or using clinical judgment.
In addition, the authors addressed Babesia microti in their paper. I have seen evidence that Babesia duncani appears to be a problem in the area. Babesia duncani was first identified on the West Coast. We need more research on this tick-borne disease.
Lastly, the presence of Babesia has important treatment considerations. Neither doxycycline nor amoxicillin are effective in treating Babesia. Patients with Lyme disease, co-infected with Babesia, would need a combination of antimicrobials to include an anti-parasitic medication (i.e., azithromycin combined with Atovaquone).
References:
Joseph JT, John M, Visintainer P, Wormser GP. Increasing incidence and changing epidemiology of babesiosis in the Hudson Valley region of New York State: 2009-2016. Diagn Microbiol Infect Dis. 2020 Feb;96(2):114958.
---
7 Replies to "Babesia infections explode in Hudson Valley, NY"
SMZ

04/16/2022 (9:52 am)

We live in southern Ulster County. My daughter was first infected with Babesia in 2010 at age five. Her pediatrician recommended against treatment, citing CDC guidelines. When her initial symptoms were replaced with other ongoing concerns, we found a doctor willing to treat her four months after the infection began. She improved over the course of six months of medication, and we stopped treatment.
Over the years her IgG remained at 1:40 and she had several cycles of some symptoms and brief treatment. Last summer she had a new tick bite and confirmed Lyme, and her Babesia IgG went up to 1:320. She has had marked improvement with atovaquone and azithromycin, but is still struggling with symptoms. I wonder if it is something she will carry with her for the rest of her life to some degree.

04/17/2022 (8:12 am)

I am happy to hear she had marked improvement with atovaquone and azithromycin. I have patients who have benefited from additional antibiotic treatment.

JACQUELINE DILLON

03/08/2022 (9:38 am)

Hi Doctor Cameron,

My ex husband knows you from Belizzi and Pizza Pizzazz and knows what a great doctor you are – he sent me here! I tested positive for Babesia microti last September (2021) and my titers were 1:20. They retested me in November (2021) and my titers were stable at 1:20. I still felt fatigue and unwell and just retested an my titers were 1:80. Do you think it's time to begin treatment? If so, I look forward to seeing you soon.

02/26/2021 (3:41 pm)

I live in northern California and back in the early 1990's people came and tested our entire hillside community. The were a lot of positive results for lyme and babesia. My whole family was discovered to have babesia, but not lyme. All we were told at the time was to never donate blood. Is it possible that my siblings and I should be treated for babesia? Is it possible with treatment for me to be able to donate blood? Do you have recommendations for doctors in California?

Dr. Daniel Cameron

02/27/2021 (7:38 am)

I typically recommend an evaluation for Babesia and Lyme disease if I have a patient who is ill or never has been treated. I am not sure the blood back would clear you even if you are treated for Babesia. You could contact LymeDisease.org or ILADS.org.

Catherine Johnson

03/16/2020 (6:37 am)

Hi Dr. Cameron. Just letting you know that when I was tested for Lyme (it took 4 mos to get a positive for BB) I was also tested more than once for Babesia but the tests were negative. I was told Babesia and Anaplasmosis were the most common co-infections in MN. When I went to the ER from the second nymph bites with a multiple lesion rash. I had red blotchy palms that prompted the ER doc to ask me "what's that?" I said I didn't know. Nothing said past that about it. I still have varying degree's of blotchy palms since (7/17) I was wondering what the most prevalent clinical signs for Babesia look like in your studies. I know the sweats and chills for two years may be Babesia and would explain why Doxy didn't work. Do Chronic Lyme patients need to be concerned about being exposed to COVID-19? Also I was recently rear ended and pushed into cars in front of me so there were two impacts that resulted in a diagnosis of whiplash and concussion. Is there anything I need to talk to my PT about concerning any other Lyme related conditions? I feel like I can't say the word Lyme. It's not being brought up as I am going through PT (Concussion therapy next). Is that because in MN there is still no protection for physicians to treat Lyme? I hear about people getting treated with a positive BB result but other than the original antibiotic treatment with Doxy, nothing has been brought up by any of my specialists or GP. (Only what I previously told you about Dr. Gary Bryant, Rheumatology at the U of M involved in the second attempt at a vaccine) That testing and treatments just aren't there and he hopes to see it before he dies. I'm getting confusing messages but it would seem I may be in the wrong state to ask such questions. Most U of M physicians are IDSA members. Just wondering. Little nervous about going back to the hospital for PT today with the lack of discussion concerning Lyme, accident injuries and COVID-19. Lots in my questions and a bit of confusion but maybe you can take a crack at it. 🙂 Hope you are doing well. Stay safe.

Dr. Daniel Cameron

03/16/2020 (9:02 am)

I have patients in my practice who are equally confused and frustrated. I have to use clinical judgment as to whether to treat for a co-infection e.g., Babesia. I find that some of my Lyme disease patients do not realize they suffer from a tick-borne illness until they get a concussion. We do not know about COVID-19 and Lyme yet.

BTW I grew up in Minnesota.  I practice in New York.
---