Citizen scientists help uncover growing risk of Babesia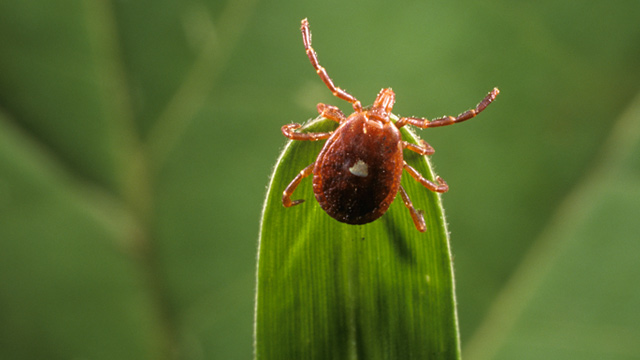 Tick-borne pathogens have expanded into new geographical territories across the United States resulting in a greater incidence of tick-related diseases. Gathering data to understand patterns of exposure to tick bites and the risk of disease on a national level is becoming increasingly important. As a result, researchers have teamed up with citizen scientists (members of the public) to help collect samples and data.

An article by Nieto and colleagues, published in PLoS One, describes a study using citizen science to gather data on human exposure to ticks and tick-borne diseases. The study was conducted on a national scale between January 2016 and August 2017.
"This study offers a unique and valuable perspective because it looks at risk to humans that goes beyond the physician-reported infection rates and involves ticks that were found on or near people," says lead author Nate Nieto, PhD, associate professor in NAU's Department of Biological Sciences. [1]
Citizen scientists submitted 16,080 ticks, which were screened for tick-borne pathogens B. burgdorferi, B. miyamotoi, Anaplasma phagocytophilum, and Babesia microti. The results were summarized by Nieto and his team from Northern Arizona University and Colorado State University with funding from the Bay Area Lyme Foundation.
The authors found, "The Amblyomma americanum ticks (lone star tick) contained the highest prevalence of Babesia microti (2.5%, 51/2078, CI = 2.5±3.2) with adults accounting for the highest prevalence."
"B. microti was also detected in I. scapularis (deer tick) (1.8%, 86/4671, CI = 1.5±2.3)."
The most common co-infection was between A. phagocytophilum and B. burgdorferi. But B. microti and B. burgdorferi also occurred.
In the Northeast, up to 40% of individuals with Lyme disease are also infected with Babesia. [2] This is a particularly concerning finding, given that Babesia can increase the duration and severity of Lyme disease. [3]
Nieto's team found B. microti-infected ticks in several states where the disease had not been previously reported. These states included Alabama, Arkansas, Indiana, and Mississippi.
The authors point out the uncertainty of their findings regarding B. microti in the lone star tick. "Previous studies have observed Babesia in lone star ticks, and suggested the potential for vector competence, but experimental studies are required to confirm pathogen transmission cycles in particular tick studies."
Related Articles:
Video: Where is the lone star tick found? 
Case series shows wide range of Babesia symptoms and presentations
Study raises concerns for Babesia patients and blood banks 
Blood donor infects premature infants with Babesia
References:
Nieto NC, Porter WT, Wachara JC, et al. Using citizen science to describe the prevalence and distribution of tick bite and exposure to tick-borne diseases in the United States. PLoS One. 2018;13(7):e0199644.
Diuk-Wasser MA, Vannier E, Krause PJ. Coinfection by Ixodes Tick-Borne Pathogens: Ecological, Epidemiological, and Clinical Consequences. Trends Parasitol. 2015.
Krause PJ, Telford SR, 3rd, Spielman A, et al. Concurrent Lyme disease and babesiosis. Evidence for increased severity and duration of illness. Jama. 1996;275(21):1657-1660.
---