Dr. Daniel Cameron: Inside Lyme Podcast
COVID-19 Podcast: 34 residents of a single skilled nursing facility died from COVID-19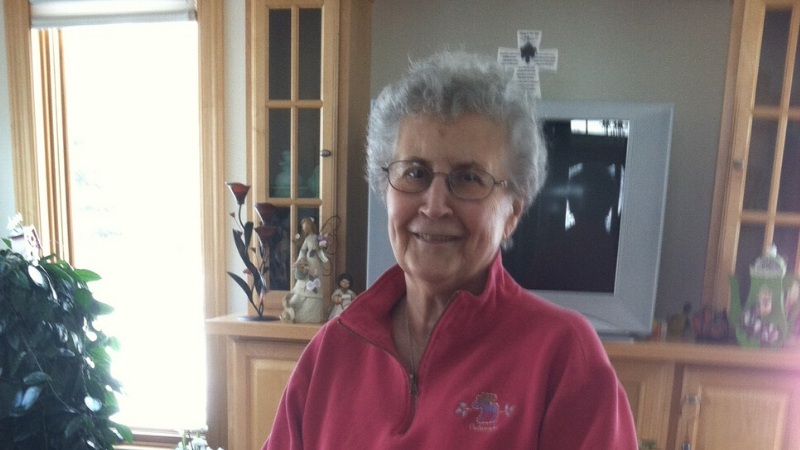 You may be wondering why I am discussing COVID-19 during an Inside Lyme podcast. I am concerned for my children, grandchildren, and my patients. My mother is 90 years old and currently on lockdown in a long term care facility in Minnesota. I want to share my understanding of COVID-19 through my eyes as a clinical epidemiologist.
McMichael and colleague discussed this case in the New England Journal of Medicine in 20120
COVID-19 was first identified in China on New Year's Eve, 2019, in a cluster of cases of unexplained pneumonia wrote the authors.
By February 19, 2020, a 73-year-old woman residing in a skilled nursing facility developed "worsening respiratory status requiring supplemental oxygen for 5 days" wrote the authors.
Five days later, she was hospitalized with a fever of 103.3 Fahrenheit, tachycardia, and tachypnea. Tachypnea refers to rapid breathing. Her oxygen saturation on room air was 83%. It should have been in the 90's. "A computed tomographic (CT) scan of the chest revealed diffuse bilateral pulmonary infiltrates." wrote the authors. The doctors prescribed a bilevel positive airway pressure (BiPAP).
She had many underlying medical problems. "Her medical history included insulin-dependent type II diabetes mellitus, obesity, chronic kidney disease, hypertension, coronary artery disease, and congestive heart failure." wrote the authors.
Within 24 hours she was intubated.
Two days later, a COVID-19 blood test was ordered.
It was 48 hours before the COVID-19 test came back positive.
Three days later, she died.
101 residents of a single skilled care facility contracted a COVID-19 infection.
Click To Tweet
Other cases of COVID-19 in the epidemiologically linked to the skilled nursing facility
A CDC field team was called in to look for other cases in the skilled nursing facility.
As of March 18, there were 101 residents of the skilled nursing facility with a confirmed case of COVID-19. Only 17 residents or 15% of the residents of the skilled nursing facility were negative for COVID-19.
There were also 50 health care personnel and 16 visitors with a confirmed case of COVID-19. Their occupations varied.
1. physical therapist
2. occupational therapist assistant
3. speech pathologist
4. environmental care (housekeeping, maintenance)
5. nurse
6. certified nursing assistant
7. health information officer
8. physician
9. case manager
Hospitalization and case fatality rates
The hospitalization rate for residents was high. 54.5% of residents were hospitalized. This was not a surprise as their median age was 83 years old.
The hospitalization rate for visitors was also high. 50% of residents were hospitalized. This was a surprise as the median age was 62.5 years old. The hospitalization rate was hard to judge as the skilled nursing home did not have a registry.
The hospitalization rate for staff was 6%. This was not a surprise as the median age was 50 years old.
The case fatality was high within a month of the 63-year-old resident of the skilled nursing facility becoming ill. "As of March 18, the preliminary case fatality rate was 33.7% for residents and 6.2% for visitors; no staff members had died." wrote the authors.
Factors that contributed to the cluster of COVID-19 cases
There was a long list of factors identified by the authors that could have contributed to the cluster of COVID-19 cases.
1. staff who had worked while symptomatic
2. staff who worked in more than one facility
3. inadequate familiarity with and adherence to PPE recommendations
4. challenges to implementing proper infection control practices, including inadequate supplies of PPE and other items (e.g., alcohol-based hand sanitizer)
5. delayed recognition of cases because of a low index of suspicion
6. limited availability of testing
7. difficulty identifying persons with Covid-19 on the basis of signs and symptoms alone
Steps to prevent another cluster of COVID-19 cases
The authors summarized the interventions aimed to prevent another cluster of COVID-19 cases.
1. screening and restricted access policies for visitors and nonessential personnel
2. screening of health care personnel, including measurement of body temperature
3. interviewing for the presence of respiratory symptoms, to identify and exclude symptomatic workers
4. close clinical monitoring of residents
5. social distancing, including restricting resident movement and group activities
6. staff training on infection prevention and control and PPE use
What can we learn from these cases?
COVID-19 can spread quickly in a skilled nursing facility without preventive measures.
Visitors to a skilled nursing facilities can become ill with COVID-19 and die.
At least third of the residents in a skilled nursing home who contracted COVID-19 can die.
What questions do these cases raise?
Will the preventive measures be effective at protecting residents of a long-term facility, their visitors, and health care workers?
Will there be more effective treatments for COVID-19 in the future?
Inside Lyme Podcast Series
This Inside Lyme case series will be discussed on my Facebook and made available on podcast and YouTube.  As always, it is your likes, comments, and shares that help spread the word about this series and our work. If you can, please leave a review on iTunes or wherever else you get your podcasts.
Sign up for our newsletter to keep up with our cases.
References:
McMichael TM, Currie DW, Clark S, Pogosjans S, Kay M, Schwartz NG, Lewis J, Baer A, Kawakami V, Lukoff MD, Ferro J, Brostrom-Smith C, Rea TD, Sayre MR, Riedo FX, Russell D, Hiatt B, Montgomery P, Rao AK, Chow EJ, Tobolowsky F, Hughes MJ, Bardossy AC, Oakley LP, Jacobs JR, Stone ND, Reddy SC, Jernigan JA, Honein MA, Clark TA, Duchin JS. Epidemiology of Covid-19 in a Long-Term Care Facility in King County, Washington. N Engl J Med. 2020 Mar 27.
Latest From Inside Lyme Podcasts
---
3 Replies to "COVID-19 Podcast: 34 residents of a single skilled nursing facility died from COVID-19"
Catherine Johnson

03/30/2020 (10:07 am)

Mn is buying time from lessons learned around the country. The word is out about long term facilities here in MN, Dr. Cameron. I think your mom has a good chance if they are able to adhere to restrictive policies regarding PPE for the facility workers and stay at home orders form Governor Walz. If they did this in time as we are at fairly low reported cases right now, retrospective to other hard hit states, although testing is restricted to the seriously ill, I have faith your Mom is in good hands. If there is anything I can do for you here, let me know. I'd be happy to drop off anything you would like delivered to the doorstep for her if you don't have family or friends to do that for you. Stay safe. You are an inspiration and a source of needed information especially in times like this. God Bless you and your family.

Dr. Daniel Cameron

03/30/2020 (6:37 pm)

Thanks. My mother has been in lockdown for a few weeks. I have brothers in MN watch out for her.

Suzanne Beare-Knight

03/30/2020 (9:22 am)

My prayers that your mom continues to be okay, Dr. Cameron, as well as you, your family, and medical staff!
---