COVID-19 and Lyme disease symptoms overlap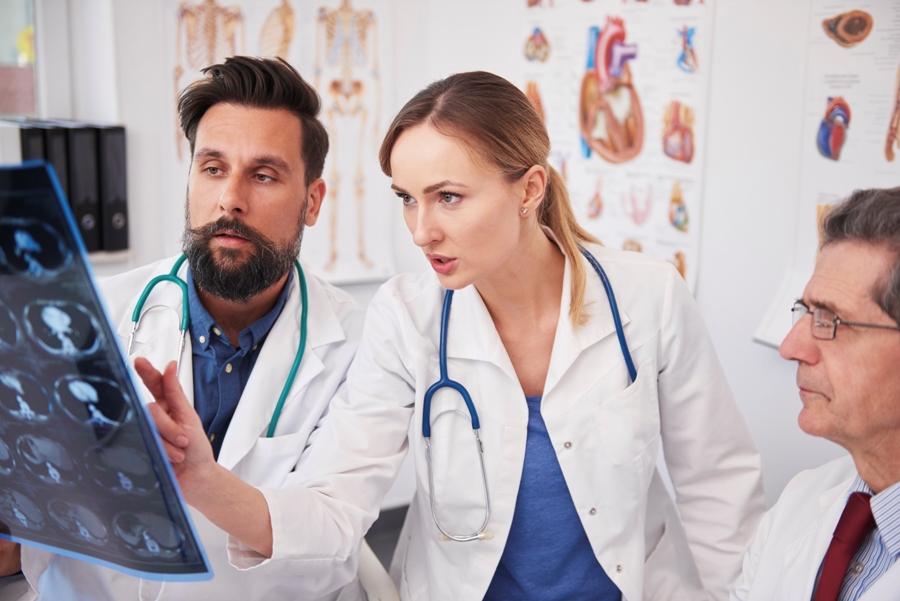 There are a growing number of COVID-19 symptoms. Many of them, including neurological and psychiatric complications, overlap with symptoms of Lyme disease. Varatharaj and colleagues described neurological and neuropsychiatric complications of COVID-19 in an article published online in Lancet Psychiatry. [1]

COVID and Lyme disease symptoms overlap. The authors described complications reported in 153 COVID-19 patients in the UK, who had been admitted to the hospital with acute neurologic or psychiatric complications. Treating clinicians included specialists in neurology, stroke, psychiatry, and intensive care. More than 9 out of 10 patients had a positive COVID-19 test.
The most common presenting complication was a cerebrovascular event. According to the authors, 2 out of 3 patients had an ischemic stroke, 1 out of 3 had an intracerebral hemorrhage and 1 had CNS vasculitis. Patients over 60 years of age were more likely to present with cerebrovascular complications.
Nearly 1 out of 3 patients presented with an altered mental state. The study found that about 50% of patients with altered mental status were younger than 60 years of age.
Neurological and psychiatric symptoms common in COVID-19 and Lyme disease patients.
Click To Tweet
These patients presented with unspecified encephalopathy, encephalitis, new-onset psychosis, neurocognitive (dementia-like) syndrome, and an affective disorder. "Seven (30%) patients had another psychiatric disorder, including 1 case of catatonia and 1 case of mania," the authors wrote.
Author's Note: The study has several limitations. The neurological and psychiatric complications of COVID­19 cannot be generalized to mildly affected COVID-19 patients. The study was not designed to determine how many patients had neurological and psychiatric problems prior to having COVID-19. Lastly, the study did not address how long these neurological and psychiatric problems last.
Neuropsychiatric symptoms of Lyme disease
Lyme disease patients can experience similar altered mental states, including encephalopathy. According to one study, 24 out of 27 patients with chronic neurologic Lyme disease presented with mild encephalopathy. [2]
These altered mental states can have a wide range of presentations, explains Dr. Robert Bransfield from the Department of Psychiatry at Rutgers-Robert Woods Johnson Medical School.
"Lyme disease patients can also present with a wide range of neurologic presentations. LB [Lyme borreliosis] causes immune and metabolic effects that result in a gradually developing spectrum of neuropsychiatric symptoms, usually presenting with significant comorbidity which may include developmental disorders, autism spectrum disorders, schizoaffective disorders, bipolar disorder, depression, anxiety disorders (panic disorder, social anxiety disorder, generalized anxiety disorder, posttraumatic stress disorder, intrusive symptoms), eating disorders, decreased libido, sleep disorders, addiction, opioid addiction, cognitive impairments, dementia, seizure disorders, suicide, violence, anhedonia, depersonalization, dissociative episodes, derealization, and other impairments." [3]
Finally, Dr. Brian Fallon from the Department of Psychiatry, College of Physicians and Surgeons at Columbia University, described a wide range of neuropsychiatric complications of Lyme disease. In their paper, "Lyme disease: a neuropsychiatric illness," the authors described Lyme disease patients who exhibited "paranoia, dementia, schizophrenia, bipolar disorder, panic attacks, major depression, anorexia nervosa, and obsessive-compulsive disorder." [4]
Author's Note: Neither Dr. Bransfield nor Dr. Fallon's papers were designed to determine how many patients had neurological and/or psychiatric problems before becoming ill with Lyme disease.
References:
Varatharaj A and colleagues. Neurological and neuropsychiatric complications of COVID-19 in 153 patients: a UK-wide surveillance study; CoroNerve Study Group. Lancet Psychiatry. 2020 Oct;7(10):875-882.
Logigian EL, Kaplan RF, Steere AC. Chronic neurologic manifestations of Lyme disease. N Engl J Med. 1990;323(21):1438-1444.
Bransfield RC. Neuropsychiatric Lyme Borreliosis: An Overview with a Focus on a Specialty Psychiatrist's Clinical Practice. Healthcare (Basel). 2018;6(3).
Fallon BA, Nields JA. Lyme disease: a neuropsychiatric illness. Am J Psychiatry. 1994;151(11):1571-1583.
---