How long do symptoms of Lyme disease last?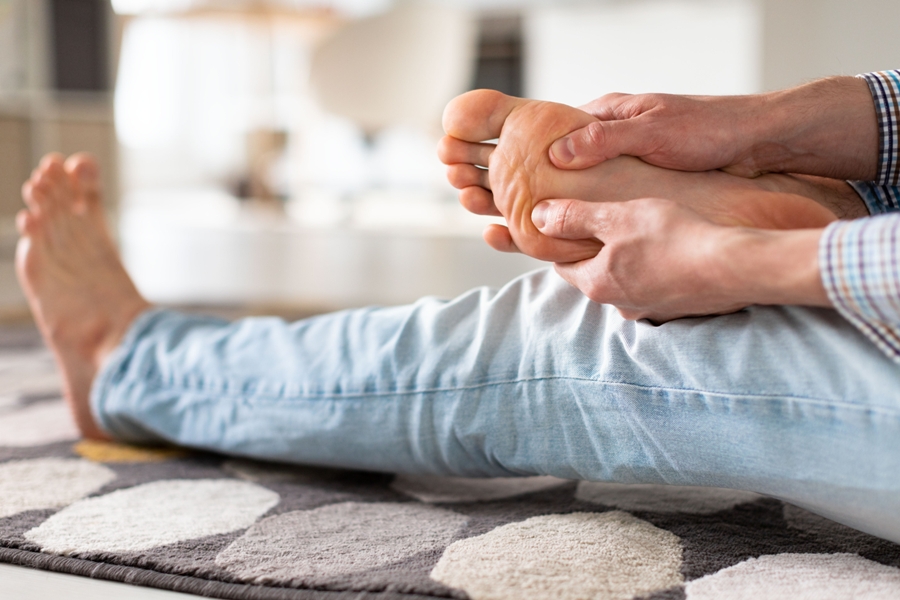 The symptoms of Lyme disease can last a long time. A study published in the New England Journal of Medicine indicates that patients with chronic neurologic Lyme disease were ill for up to 14 years. [1] Two additional studies sponsored by the National Institutes of Health (NIH) found that people with chronic manifestations of Lyme disease were ill an average of 4.7 and 9 years. [2,3]

The symptoms of Lyme disease can be severe and persist for year. Patients often report having extreme fatigue, sleep disturbances, mood disturbances, poor memory and concentration, headaches, dizziness, neck pain, tingling in hands and feet, and joint pain.
Chronic and debilitating manifestations have been described, such as:
Lyme encephalopathy 1,3
Lyme neuropathy 4
Neuropsychiatric Lyme disease 5
Pediatric acute-onset neuropsychiatric syndrome – PANS 6
Lyme carditis 7
Autonomic dysfunction – POTS 8
Post-treatment Lyme fatigue – Post-Lyme disease 9
Neuropathic pain 10
Persistent symptoms after Lyme disease 2
Lyme disease with co-infection (e.g. Babesia) 11
Some Lyme disease patients fail treatment. They may fail to get better or they may relapse. Understandably, patients want to know how long do symptoms of Lyme disease last? But there is no definitive, universal answer. Every patient is different and the cause behind persistent symptoms continues to be debated.
WATCH: Signs and symptoms of Lyme disease
While some scientists argue that chronic symptoms are due to a persistent infection with Borrelia burgdorferi or other tick-borne pathogens, others dismiss this. They believe that ongoing illness is due to an immune dysfunction triggered by the initial infection. These patients are often diagnosed with Post-Treatment Lyme Disease Syndrome (PTLDS). 12 
Editor's note: There are too many Lyme disease patients who have suffered for years without being diagnosed and properly treated.  We can do better.  I am opposed to the term and diagnosis of PTLDS until we have a reliable test that can rule out a persistent tick-borne infection.
References:
Logigian EL, Kaplan RF, Steere AC. Chronic neurologic manifestations of Lyme disease. N Engl J Med. 1990;323(21):1438-1444.
Klempner MS, Hu LT, Evans J, et al. Two controlled trials of antibiotic treatment in patients with persistent symptoms and a history of Lyme disease. N Engl J Med. 2001;345(2):85-92.
Fallon BA, Keilp JG, Corbera KM, et al. A randomized, placebo-controlled trial of repeated IV antibiotic therapy for Lyme encephalopathy. Neurology. 2008;70(13):992-1003.
Halperin JJ, Little BW, Coyle PK, Dattwyler RJ. Lyme disease: cause of a treatable peripheral neuropathy. Neurology. 1987;37(11):1700-1706.
Fallon BA, Nields JA. Lyme disease: a neuropsychiatric illness. Am J Psychiatry. 1994;151(11):1571-1583.
Sigra S, Hesselmark E, Bejerot S. Treatment of PANDAS and PANS: a systematic review. Neurosci Biobehav Rev. 2018;86:51-65.
Muehlenbachs A, Bollweg BC, Schulz TJ, et al. Cardiac Tropism of Borrelia burgdorferi: An Autopsy Study of Sudden Cardiac Death Associated with Lyme Carditis. Am J Pathol. 2016;186(5):1195-1205.
Kanjwal K, Karabin B, Kanjwal Y, Grubb BP. Postural orthostatic tachycardia syndrome following Lyme disease. Cardiol J. 2011;18(1):63-66.
Krupp LB, Hyman LG, Grimson R, et al. Study and treatment of post Lyme disease (STOP-LD): a randomized double masked clinical trial. Neurology. 2003;60(12):1923-1930.
Simons LE. Fear of pain in children and adolescents with neuropathic pain and complex regional pain syndrome. Pain. 2016;157 Suppl 1:S90-97.
Krause PJ, Telford SR, 3rd, Spielman A, et al. Concurrent Lyme disease and babesiosis. Evidence for increased severity and duration of illness. JAMA. 1996;275(21):1657-1660.
Rebman AW, Bechtold KT, Yang T, et al. The Clinical, Symptom, and Quality-of-Life Characterization of a Well-Defined Group of Patients with Posttreatment Lyme Disease Syndrome. Front Med (Lausanne). 2017;4:224.
---
1 Reply to "How long do symptoms of Lyme disease last?"
Brenda Shackelford

09/21/2022 (11:19 am)

My husband has been dealing with extreme weight loss and not able to gain weight since his first diagnosis of Lyme Disease in 2016.
Without a doctor who can explain his weight loss, (multiple tests of elimination what it could have been), no diagnosis of what the cause is? Lyme diease is a possibility since the timing is coincidental
---