Lyme disease: a persistent infection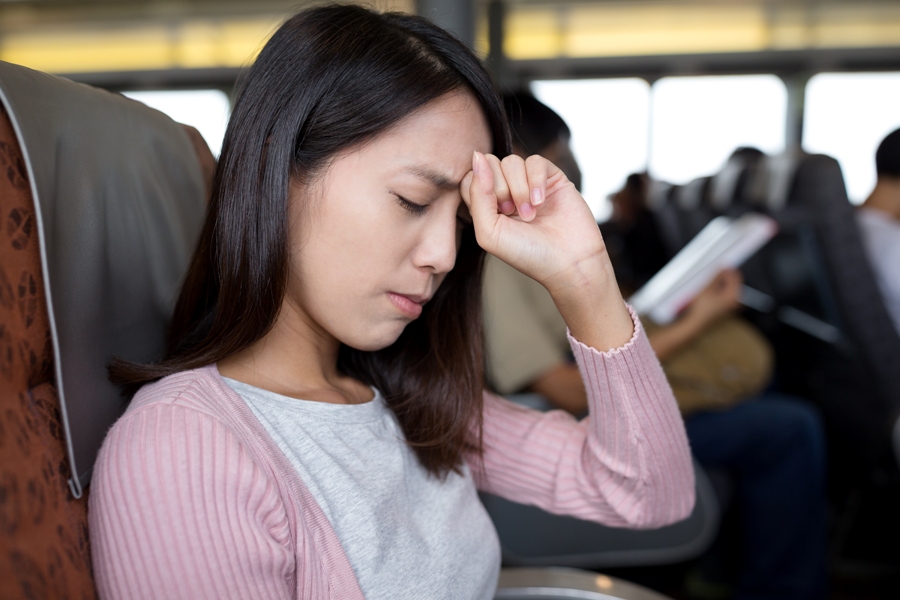 Chronic manifestations of Lyme disease have been described for more than three decades. In 1970, Logigian and Steere described 27 patients with chronic neurologic Lyme disease, who had been ill for up to 14 years. Some improved, some relapsed and others remained ill. [1]

There are multiple studies indicating that Lyme disease can result in a persistent infection, causing chronic symptoms that may require treatment with extended courses of antibiotics. The National Institute of Health (NIH) conducted three Lyme disease trials, which validated the existence and severity of chronic manifestations of Lyme disease.2-4  The study's patients were ill for years, an average of 9 years in one trial. Three of the four trials confirmed that treatment with antibiotics can fail. These patients reported severe fatigue, impaired cognitive function, pain and poor function despite antibiotic treatment.5
Some doctors have dismissed the possibility that a persistent tick-borne infection might underlie a patient's illness,6 while other doctors believe that Lyme disease may cause a persistent infection and be an underlying cause of illness.7
Dr. Shor and colleagues summarized potential mechanisms for a persistent infection.
"Potential survival mechanisms of Lyme disease persistence include: immune evasion, immune modulation, and the presence of subpopulations of persister cells. Physical seclusion—within cells, collagen-rich tissues, and immunologically protected sites (CNS, joints, and eyes), is one method of immune evasion. Biofilm generation is another recognized form of physical seclusion. Published reports document that Borrelia burgdorferi can produce biofilm in vitro and examination of infected human tissues demonstrated B. afzelii and B. burgdorferi embedded in biofilm." [7]
Editor's perspective: Patients are finding it increasingly difficult to locate a doctor who is willing to at least consider the presence of a persistent infection.
References:
Logigian EL, Kaplan RF, Steere AC. Chronic neurologic manifestations of Lyme disease. N Engl J Med. Nov 22 1990;323(21):1438-44. doi:10.1056/NEJM199011223232102
Klempner MS, Hu LT, Evans J, et al. Two controlled trials of antibiotic treatment in patients with persistent symptoms and a history of Lyme disease. N Engl J Med. Jul 12 2001;345(2):85-92. doi:10.1056/NEJM200107123450202
Krupp LB, Hyman LG, Grimson R, et al. Study and treatment of post Lyme disease (STOP-LD): a randomized double masked clinical trial. Neurology. Jun 24 2003;60(12):1923-30. doi:10.1212/01.wnl.0000071227.23769.9e
Fallon BA, Keilp JG, Corbera KM, et al. A randomized, placebo-controlled trial of repeated IV antibiotic therapy for Lyme encephalopathy. Neurology. Mar 25 2008;70(13):992-1003. doi:10.1212/01.WNL.0000284604.61160.2d
Rebman AW, Aucott JN, Weinstein ER, Bechtold KT, Smith KC, Leonard L. Living in Limbo: Contested Narratives of Patients With Chronic Symptoms Following Lyme Disease. Qual Health Res. Mar 2017;27(4):534-546. doi:10.1177/1049732315619380
Wormser GP, McKenna D, Karmen CL, et al. Prospective Evaluation of the Frequency and Severity of Symptoms in Lyme Disease Patients With Erythema Migrans Compared With Matched Controls at Baseline, 6 Months, and 12 Months. Clin Infect Dis. Jan 23 2020;doi:10.1093/cid/ciz1215
Shor S, Green C, Szantyr B, et al. Chronic Lyme Disease: An Evidence-Based Definition by the ILADS Working Group. Antibiotics (Basel). Dec 16 2019;8(4)doi:10.3390/antibiotics8040269
---