Autopsy finds Lyme disease spirochetes in patient with Lewy body dementia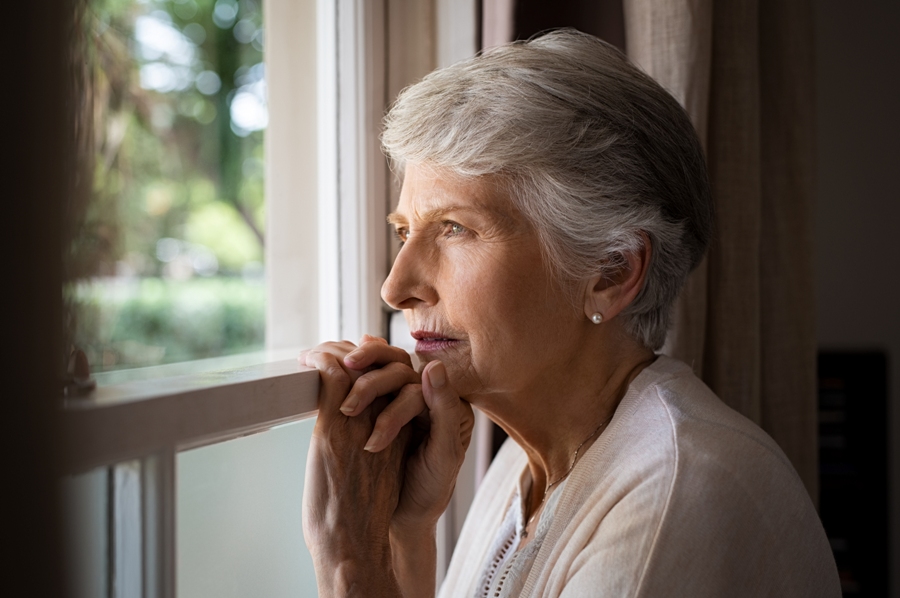 Several studies have described patients with Lyme disease as suffering from dementia-like symptoms, including brain fog, memory loss and confusion. In 2018, researchers reported the case of an 80-year-old man with neuroborreliosis who was almost misdiagnosed with dementia. [1] Meanwhile, singer/songwriter Kris Kristofferson, initially diagnosed with Alzheimer's disease, was later found to have Lyme disease.

In a recent study entitled "Detecting Borrelia Spirochetes: A Case Study With Validation Among Autopsy Specimens," researchers describe a woman with Lyme disease who was later diagnosed with Lewy body dementia.²
Lyme disease diagnosed at age 54
At age 54, the woman was diagnosed with Lyme disease based upon a well-documented erythema migrans rash, along with severe headaches, joint pain and a fever of 104°. Test results for Lyme disease were also positive by ELISA and both IgM and IgG Western blots.
The patient's symptoms resolved with 10 days of doxycycline treatment. But, she later developed a sleep behavior disorder and cognitive problems, including slower processing speed, difficulty with mental tracking and word-finding.
"Other symptoms included photophobia, paresthesias, fasciculations, and myoclonic jerks," writes Gadila and colleagues.
"Neurocognitive testing revealed deficits in visuospatial skills and executive functions with preservation of verbal skills, suggesting a neurodegenerative process."
Symptoms worsen, MRI and PET scan abnormal
The woman's brain MRI and PET scan were abnormal. "Brain Magnetic Resonance Imaging with and without contrast showed mild atrophy and non-specific scattered white matter hyperintensities without enhancement," the authors write. "Brain Single Photon Emission Computed Tomography scans showed decreased perfusion in the right posterior parietal and temporal lobes."
At age 60, the woman was treated with an 8-week course of intravenous ceftriaxone, followed by 6 months of oral amoxicillin.
The treatment resulted in a 60% improvement in cognition and interpersonal engagement, according to the authors.
Unfortunately, "The initial improvement was not sustained and subsequent antibiotic therapy with minocycline was of no clear benefit; gradually her visual spatial skills and executive functions deteriorated further, and anxiety worsened."
Lewy body dementia diagnosed at age 62
At age 62, the woman was diagnosed clinically with Lewy body dementia.
"Early and severe movement disorders, REM behavioral disorder, paranoia, and personality changes all favored a clinical diagnosis of dementia with Lewy bodies," the authors explain.
Sadly, the woman died at age 69, 15 years after the initial infection with Borrelia burgdorferi, the causative agent of Lyme disease.
Autopsy reveals spirochetes in the brain
The authors performed an autopsy to evaluate whether antibiotic treatment had failed to eradicate Lyme disease or whether there was a re-infection.
An autopsy later revealed spirochetes in the brain and central nervous system. However, the authors could not determine if the dementia was caused by the Borrelia burgdorferi infection.
"Our study confirms that Borrelia burgdorferi was detected in the brain and spinal cord tissue of this patient with a history of previously treated Lyme disease."
The authors could not directly attribute Lyme disease (B. burgdorferi infection) as causing the woman's Lewy body dementia.
"These results however do not clarify whether the Borrelia infection had anything to do with her progressive neurodegenerative disorder," the authors explain.
"It is possible this is an unrelated incidental finding or that there is a relationship between CNS infection with [Borrelia burgdorferi] and the development of a neurodegenerative dementing disorder."
Editor's perspective: Researchers have been investigating reversible causes of dementia. This case should encourage physicians to consider Lyme disease as a possible cause of dementia in some patients.
It is not clear whether treating longer than 10 days at onset or retreating earlier would have been helpful for this patient.
References:
Karrasch M, Fingerle V, Boden K, et al. Neuroborreliosis and acute encephalopathy: The use of CXCL13 as a biomarker in CNS manifestations of Lyme borreliosis. Ticks Tick Borne Dis. 2017.
Gadila SKG, Rosoklija G, Dwork AJ, Fallon BA, Embers ME. Detecting Borrelia Spirochetes: A Case Study With Validation Among Autopsy Specimens. Front Neurol. 2021;12:628045. doi:10.3389/fneur.2021.628045
Latest From the Lyme Disease Science Blog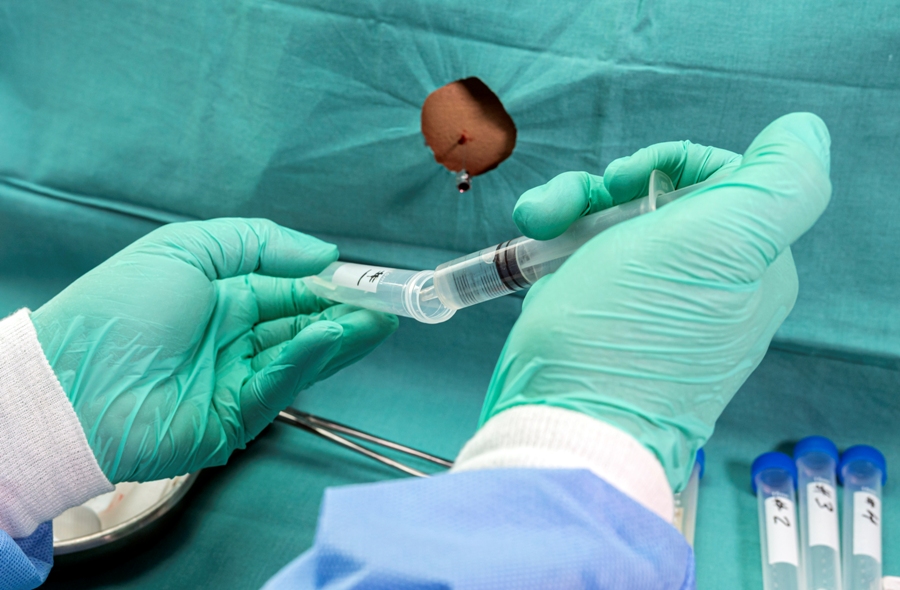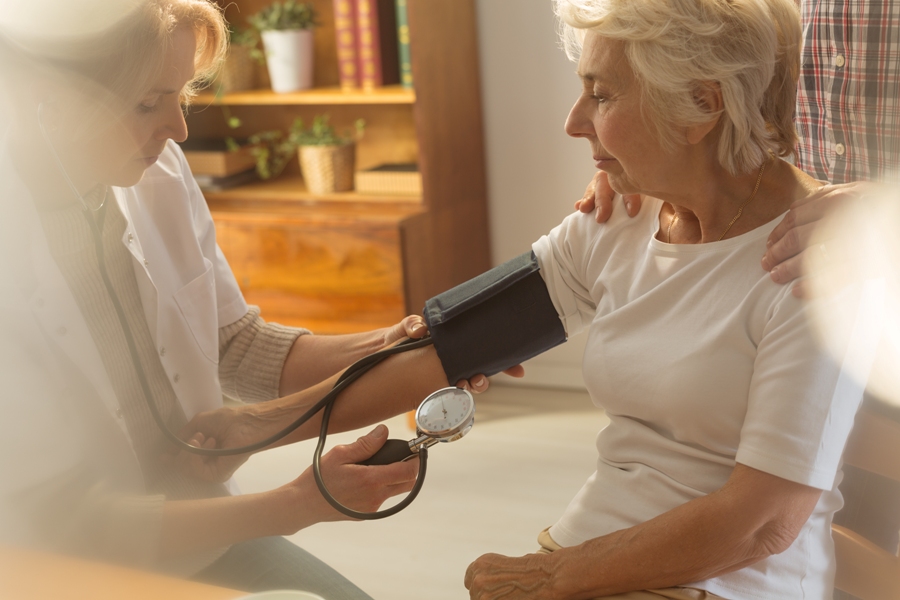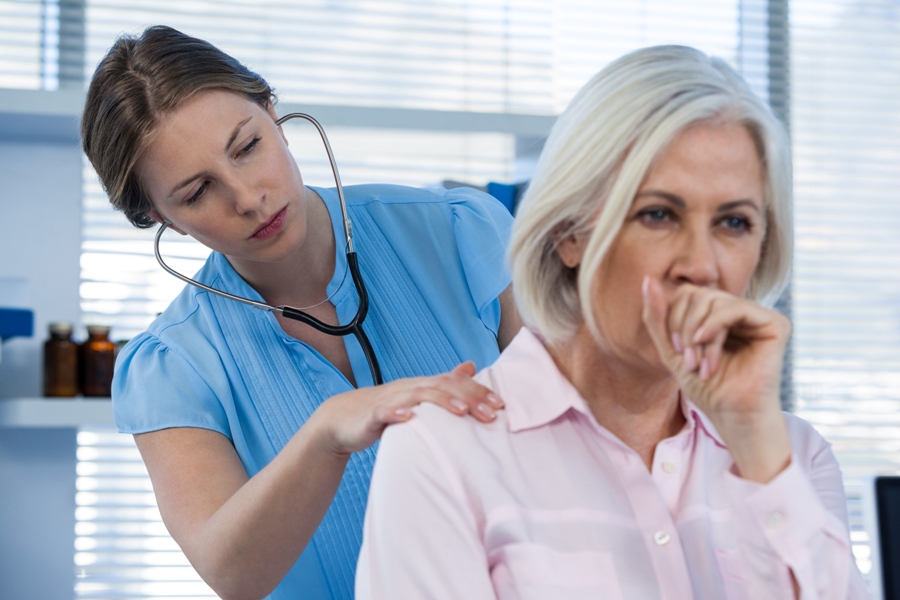 ---
6 Replies to "Autopsy finds Lyme disease spirochetes in patient with Lewy body dementia"
Kristina Marie Bauer

10/14/2021 (2:20 pm)

Thank you for this information Dr. Cameron. My second cousin just passed from Lewy Body Dementia and it's so sad that no one looks further when a doctor says, "I don't know what causes this, but take this medicine". So many people just don't think they have options for better medical care, and I'm happy you are working hard to put better information out.

BETTY GORDON

08/20/2021 (10:15 pm)

• my late husband, jack gordon, was NEVER diagnosed with any of the following found in his 2 BRAIN AUTOPSIES:
•
• these 2 first things made his brain 1st in the WORLD with these findings!!

• lyme disease/neuroborreliosis,
• LEWY body dementia causing his visual/violent hallucinations like robin williams had!
• plus cluster of 24 filarial nematode parasitic worms having LYME inside of them!
• his case was SUPPOSED TO BE PUBLISHED by patholigist alan macdonald, but he didn't do it due to his own health issues.
• i asked him later to do it when he was better and posting; no, he had moved on!
• 2nd one done found lyme and bartonella aka cat scratch disease, 2 species.
• not published by her either!
• our story can be found here:
•
• https://durayresearch.wordpress.com/our-work/alzheimers-disease-and-borrelia/eighty-two-years-as-chronic-lyme-disease-patients/
•
• may 2021, i donated his brain to NDRI, NATIONAL DISEASE RESEARCH INTERCHANGE, WHO DONATED IT TO CALIFORNIA'S "BIOLIFE LYME RESEARCH LAB"!
• hopefully they can learn a lot from his brain tissue!
• betty gordon, ames, iowa

Robin Ham

08/20/2021 (7:04 am)

This is what terrifies me, how I'll go. At
54,
Diagnosed with Lyme, at 61, things not clear in my brain. MRI showed lesions on the brain four years ago. What do you do? I have used herbs, no abx, now I know it wouldn't help anyway…..

08/20/2021 (8:06 am)

I typically advise my patients to try antibiotics if there are no other solutions despite multiple doctors.

Kara O'Connor

09/04/2021 (1:51 pm)

Can we have a consult with you Dr. Cameron from another state and necessary bloodwork completed /ordered by you to verify /confirm Lyme and co-infections? Battling supposed autoimmune issues since 2009, diagnosed at one point with Lyme, doxycycline course, then no word of it since. Special Education teacher here about to resign after 21 years because it's getting so painful, bad with bone /joint pain, inflammation, memory, migraines, etc. Diagnoses: RA, Fibro, GRAVES disease. Sudden massive change in my right eye after Radioactive Iodine treatment in Late July. Desperate for better answers. The story from the girl misdiagnosed with RA AND set off into multiple surgeries and replacements due to RA MEDS resonates with me. Single momma in Naples, FL. Thank you!

09/06/2021 (1:07 pm)

It is so difficult to determine if a tick borne infection persists. These assessment and treatment plans can be complex. Sorry, you would need to come to New York. Call my office at 914-666-4665 if you have any questions.
---