Lyme endocarditis in 68-year-old avid outdoorsman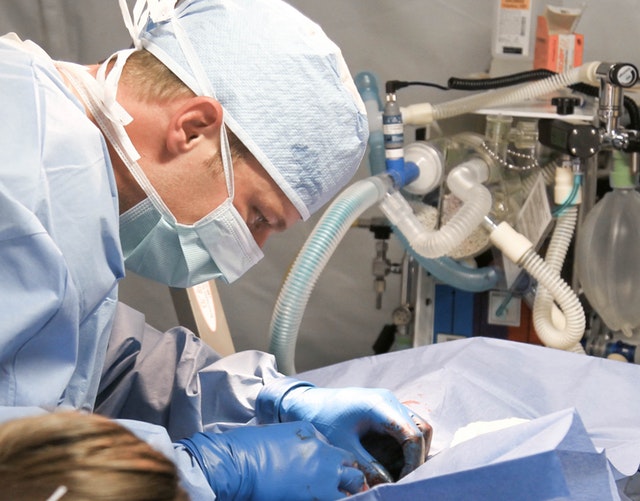 "Lyme endocarditis can be a challenging diagnosis to make, given the rarity of cases, inability to grow the organism in culture, and serologic testing that does not clearly distinguish between current and prior infection," according to Paim and colleagues from the Division of Infectious Diseases at Mayo Clinic. [1]

In their article published in The American Journal of Medicine, Paim and her team describe a 68-year-old male with progressive dyspnea and valve disease. His transesophageal echocardiogram revealed a mitral valve perforation with severe mitral valve insufficiency.
The mitral valve was repaired and aortic valve replaced. The patient was prescribed ceftriaxone and azithromycin along with diuretic therapy for presumed heart failure exacerbated by community-acquired pneumonia.
He was diagnosed with Borrelia burgdorferi, the causative agent of Lyme disease, using the molecular diagnostic test 16S rRNA PCR and sequencing. His blood and valve tissues were culture negative. Other infectious causes of endocarditis were ruled out.
The patient is an avid outdoorsman and reported having tick bites every year, including just a few weeks before he presented with severe mitral valve dysfunction.
Heart problem or Lyme disease?
Click To Tweet
Serologic tests were positive by IgM and IgG Western Blot, consistent with both active and prior infection. The patient was successfully treated with 6 weeks of intravenous ceftriaxone.
Other studies have described cardiac manifestations of Lyme disease. According to a review by Paim et al., out of 84 patients with Lyme carditis:
• 69% reported palpitations
• 19% had conduction abnormalities
• 10% had myocarditis
• 5% had left ventricular systolic dysfunction
Seven cases suggestive of degenerative valve pathology have also been described but not as well characterized as this case.
The diagnosis of Lyme endocarditis is not easy. "The clinical patient manifestations of Lyme endocarditis are nonspecific and can be similar to other infectious and noninfectious systemic diseases," writes Paim.
Fortunately, the doctors were able to diagnose the man with Lyme endocarditis and treat successfully. This case should encourage other doctors to include Lyme disease in their evaluation.
Related Articles:
Another cardiac manifestation of Lyme myocarditis
Lyme carditis causes complete heart block in 26-year-old man
When Lyme disease mimics a heart attack
References:
Paim AC, Baddour LM, Pritt BS, Schuetz AN, Wilson JW. Lyme Endocarditis. Am J Med. 2018.
---