Another cardiac manifestation of Lyme myocarditis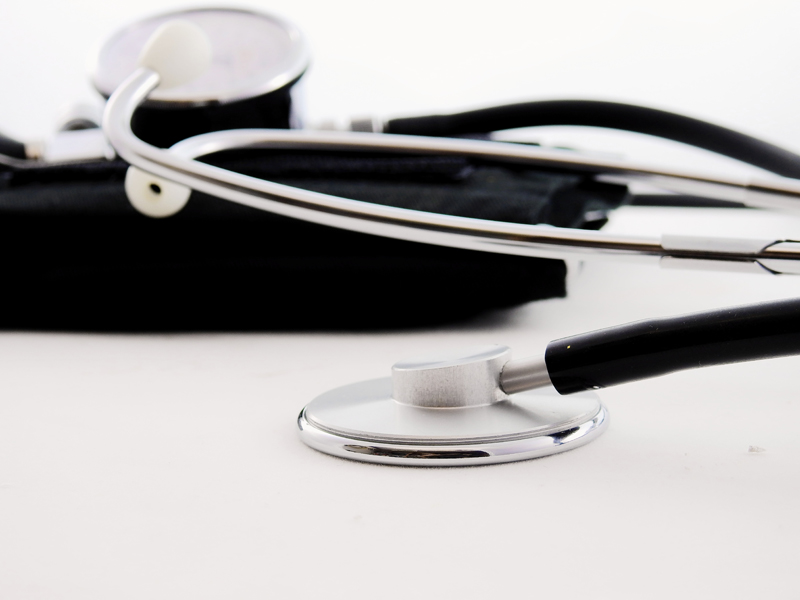 The list of cardiac complications from Lyme disease continues to grow. Now, you can add another manifestation to the list -- isolated left bundle branch block (LBBB), according to Cunha from the Infectious Disease Division at Winthrop-University Hospital. [1]

A 30-year-old man presented to the ER with "a pulse of 53/min and annular macular rash located over the anterior and posterior aspect of the left chest wall," writes Cunha. Laboratory evidence confirmed Lyme disease by ELISA and both an IgG and IgM western blot. His ejection fraction was slightly reduced at 50%. The rash and LBBB resolved quickly with 2 weeks of doxycycline.
Lyme carditis is not new, Cunha points out. "The first reported cases of Lyme carditis was in 1980, when Steere and colleagues described 20 North American cases." Cunha and colleagues reviewed the growing range of cardiac manifestations that have since been published and include:
• atrioventricular block including complete or high-grade block
• alternation right bundle branch block and left bundle branch block
• diffuse ST segment and T wave changes on electrocardiogram
• cardiomegaly
• left ventricular systolic dysfunction
• congestive heart failure
The authors remind readers of the importance of prompt medical attention. "The conduction disturbances associated with Lyme carditis, can be variable and rapidly fluctuating," writes Cunha.
The list of cardiac symptoms caused by #Lyme disease continues to grow.
Click To Tweet
"On occasion, patients may progress from having a prolonged PR interval to complete heart block within minutes, with alternating tachycardias and bradycardias as the signs most strongly suggestive of cardiac involvement." He also adds, "Most conduction abnormalities are reversible but the time course to recovery is unpredictable."
It is encouraging that doctors are beginning to better understand the growing complexity of cardiac manifestations of Lyme disease.
Related Articles:
Lyme carditis causes complete heart block in 26-year-old man
Stroke as a manifestation of Lyme disease
First case of reversible complete heart block due to Lyme disease reported in Canada
References:
Cunha BA, Elyasi M, Singh P, Jimada I. Lyme carditis with isolated left bundle branch block and myocarditis successfully treated with oral doxycycline. IDCases. 2018;11:48-50.
---
4 Replies to "Another cardiac manifestation of Lyme myocarditis"
Kelly-Anne Bryan, RN

03/24/2018 (6:52 am)

My cardiac lyme list began in my 30s after about 17 yrs of undiagnosed/ misdiagnosed infection with arrhythmias: PACs, PVCs, paroxysmal afib, supraventricular tachycardia, non-sustained ventricular tachicardia. Then episodes of 1st and 2nd degree heart block. Now after about 40 years of infection, left ventricular diastolic dysfunction.

Nicole

03/26/2018 (10:12 pm)

Can I ask what are your symptoms. I was just diagnosed with Lyme disease a few months ago and keep having weird feelings with heart flutters, chest pains, shoulder blade pains. I am on my 2nd round of dox

Tammy Mehrtens

08/13/2018 (5:15 pm)

I have had 15 episode's post mitro valve repair of flash pulmonary edema.. can chronic Lyme be the cause if that. I went misdiagnosed for Lyme for 18 years then 7 years ago finally Lyme showed up in a blot test. Of course at that point the heart issues began. But post open heart my echo heart pressures are still not normal.. But the docs say you were already given 3 months if antibiotics so your Lyme is gone. I am Not convinced of that whatsoever.. I'm still very I'll

Dr. Daniel Cameron

08/13/2018 (11:04 pm)

I have not seen it. I have seen individuals with two illnesses. It can be difficult to be sure a tick borne illness has resolved it here is another concurrent illness.
---