Lyme neuroborreliosis mimics Guillain-Barré Syndrome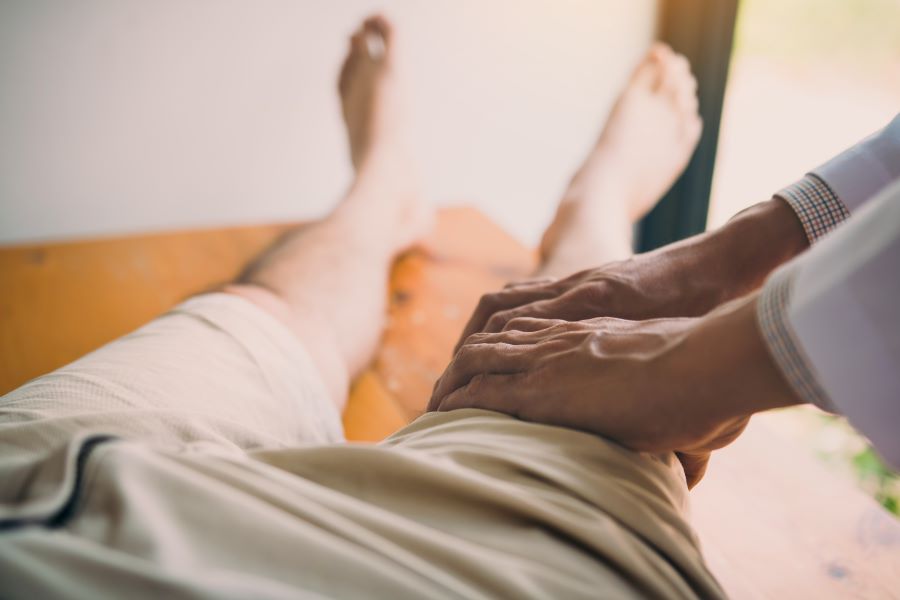 Guillain-Barré Syndrome (GBS) is an autoimmune disorder which involves your immune system mistakenly attacking the peripheral nerves outside of the brain and spinal cord. It typically presents with weakness and/or tingling sensations in the legs, which can progress and spread to the arms and upper body.

In this case report, the authors describe a 33-year-old man with Lyme neuroborreliosis, who was initially diagnosed with Guillain-Barré Syndrome based on his clinical, radiographic and neurodiagnostic test results.
Guillain-Barré Syndrome "can range from a very mild case with brief weakness to nearly devastating paralysis, leaving you unable to breathe independently."1
GBS typically develops after a person has had an infection. "In up to 70% of people who've had GBS, their symptoms started within one to six weeks of an illness."2  It can also be triggered by vaccines or surgery.
In their article, "Neuroborreliosis presenting as Guillain-Barré syndrome," Farr et al. describe a case of neuroborreliosis (neurologic Lyme disease) where clinical, radiographic and neurodiagnostic findings mimicked GBS.3
A 33-year-old man presented to the emergency department with progressive weakness and numbness in both hands and feet following an upper respiratory tract infection and an abdominal rash.
"The patient reported that his symptoms started one week ago as a "tingling sensation" in his hands and feet with perioral numbness along with a concurrent fever, nonproductive cough, and a "blotchy" abdominal rash," the authors state.
A physical exam also revealed bilateral facial palsy, as well as hyporeflexia at his knees and ankles with downgoing plantar responses. And, he had a decreased sensation to light touch below the elbows and up to his knees.
Furthermore, findings from an MRI and needle electromyography (EMG) suggested the patient had Guillain-Barré syndrome, also known as acute inflammatory demyelinating polyneuropathy.
"Given the clinical, radiographic, and neurodiagnostic concern for GBS, the patient was started on a five-day course of intravenous immunoglobulin (IVIG)," Farr states.
However, the man did not respond to treatment. And, his condition worsened. Respiratory complications required a tracheostomy.
Since he did not respond to IVIG treatment, the patient was tested for Lyme disease, as he reported frequently being in wooded areas and had an abdominal rash, along with a fever and cough prior to developing GBS-like symptoms.
Western blot testing was positive for Lyme disease.
The man's symptoms improved significantly after a 4-week course of treatment with IV ceftriaxone and doxycycline.
"Eight months after the start of symptoms, the patient had recovered significantly," the authors state.
References:
National Institute of Neurologic Disorders and Stroke website. https://www.ninds.nih.gov/health-information/disorders/guillain-barre-syndrome
Cleveland Clinic website. https://my.clevelandclinic.org/health/diseases/15838-guillain-barre-syndrome
Farr J, Bittar J. Neuroborreliosis Presenting as Guillain-Barré Syndrome. Cureus. 2023 Jul 23;15(7):e42322. doi: 10.7759/cureus.42322. PMID: 37614265; PMCID: PMC10443435.
---