Relying on a negative Lyme disease test can prove deadly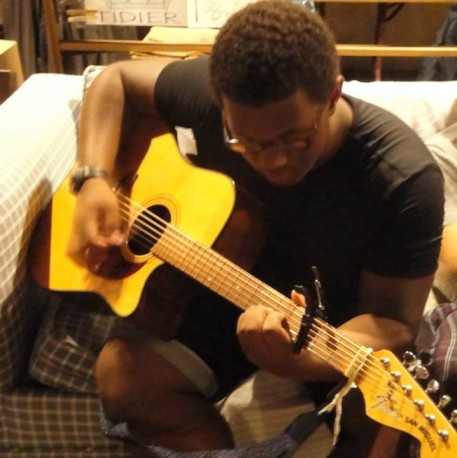 In August of 2013, a 17-year-old boy died suddenly from cardiac arrest. Initially, health officials blamed the Powassan virus for his death. But a recent report in Cardiovascular Pathologist finds that the young man died instead from Lyme carditis.

In the summer of 2013, a young man from Poughkeepsie, NY, died suddenly after suffering from flu-like symptoms for nearly 3 weeks. Initial reports suggested he had died from complications due to the Powassan virus, a rare illness, transmitted by ticks that can be fatal.
However, a paper published in the March issue of Cardiovascular Pathologist, 3. reports the adolescent, in fact, had died from Lyme carditis.
According to the report, the ELISA and Western blot IgM tests, conducted as part of the autopsy, were positive for Borrelia burgdorferi, the agent that causes Lyme disease. Additional tests, including PCR (polymerase chain reaction) and immonohistochemistry (ICH) staining found Borrelia spirochete present in the patient's liver, heart, lung, and brain tissues.
"The findings support B. burgdorferi as the causative agent for his fulminant carditis and that the patient suffered fatal Lyme carditis," the authors write.
The high school honor roll student had aspired to be an environmental engineer and loved the outdoors. He had just returned home from a two-week stay at a camp in Rhode Island, a state that is endemic for Lyme disease, when he fell ill.
According to his parents, he initially developed a mild cough, occasional fevers, a sore throat, malaise, headaches and body aches. Serology tests for Lyme disease and anaplasmosis were negative.
The young man's symptoms progressed. He complained of gastrointestinal problems, light-headedness and photophobia (light sensitivity). According to the Poughkeepsie Journal, he was instructed to rest and stay hydrated.
A few days later, he collapsed suddenly in his backyard. The young man had gone into cardiac arrest. "Doctors in Westchester tried to diagnose his condition but were stumped," states the Poughkeepsie Journal. The teenager died several hours later. He was just 17-years-old.
When an individual manifests symptoms consistent with Lyme disease and has been exposed to a tick endemic region, clinicians should consider a Lyme disease diagnosis, even with a negative test result.
Because Lyme disease symptoms are often compared to those of the flu, people may tend to equate the two illnesses, and mistakenly assume that Lyme disease is harmless. That is not necessarily the case. If the infection is not treated appropriately in its initial stage, the disease can progress, causing debilitating symptoms, chronic illness and, in rare cases, fatalities.
What is Lyme carditis?
Lyme carditis occurs when the Lyme spirochete (Borrelia burgdorferi) enters the heart tissue. It is considered rare with only a handful of fatalities reported. The condition can be extremely challenging to diagnose, since patients typically describe classic flu-like symptoms. In fact, one study found 94% of patients with Lyme carditis exhibited nonspecific symptoms, including fever, malaise, headache, arthralgia, and/or myalgias. 1
Children and adolescents can also be affected. A 2009 study in Pediatrics, Lyme carditis in children: presentation, predictive factors and clinical course, evaluated 207 pediatric patients with early disseminated Lyme disease and found that 16% had Lyme carditis, 42% of those patients had advanced heart block, with 27% exhibiting complete heart block and 4 patients with severely depressed systolic ventricular function. 1
While Lyme carditis may be rare, this young man's tragic death illustrates the potential dangers of relying on serology tests to diagnose and treat Lyme disease.  It also underscores the ongoing confusion among clinicians over the accuracy and reliability of such tests, specifically the ELISA and Western blot.
The young man appeared to fit the requirements for a Lyme disease diagnosis. He had the typical symptoms associated with Lyme – fatigue, headaches, body aches, GI disruptions, fevers, light sensitivity – and he had visited a tick endemic region with a high probability for exposure to ticks.
Furthermore, he lived in Dutchess County, New York, an area that's endemic for Lyme disease with an estimated 50% of deer ticks infected with the Lyme organism.
Yet, the young man was not diagnosed, nor treated for Lyme disease. It is unfortunate that his negative test results overshadowed his clinical symptoms and history.
The Centers for Disease Control and Prevention (CDC) point out that patients tested during the first few weeks of illness often test negative, because there's not enough antibodies in the bloodstream to be detected. The ELISA and Western blot can miss up to 60% of well-defined Lyme disease cases. 2
Physicians who treat Lyme disease according to guidelines put forth by the International Lyme and Associated Diseases Society (ILADS) are encouraged to treat patients based on clinical judgment even when tests are negative.
Last updated: June 10, 2019
References:
Costello JM, Alexander ME, Greco KM, Perez-Atayde AR, Laussen PC. Lyme carditis in children: presentation, predictive factors and clinical course. Pediatrics 2009;123:835–41.
Molins CR, Ashton LV, Wormser GP, Hess AM, Delorey MJ, Mahapatra S, Schriefer ME, Belisle JT. Development of a Metabolic Biosignature for Detection of Early Lyme Disease. Clin Infect Dis. 2015 Mar 11.
Muehlenbachs, Bollweg, Thadeus, et al. Cardiac Tropism of Borrelia burgdorferi: An Autopsy Study of Sudden Cardiac Death Associated with Lyme Carditis. Am J Pathol. 2016 May;186(5):1195-205.
---