Untreated Lyme disease triggers a stroke in 9-year-old boy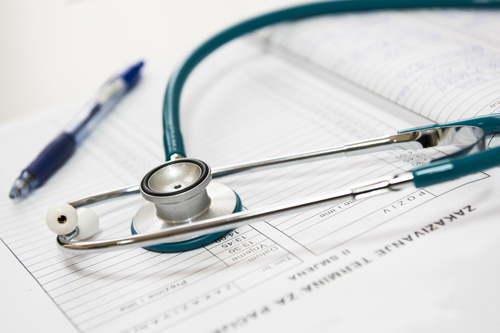 The authors of a retrospective study, published in the European Journal of Pediatric Neurology, examined the records of patients diagnosed with acute ischemic stroke and Lyme neuroborreliosis between 2000 and 2015. Participants were identified from the Swiss NeuroPaediatric Stroke Registry.

"Recent data suggest that infection either directly or indirectly plays a major role in the pathogenesis of childhood acute ischemic stroke," states Monteventi, from the Pediatric Neurology Unit at Geneva Children's Hospital in Switzerland. [1] The goal of this study was to "identify all children who suffered from a stroke that can be attributed with confidence to Lyme disease."
Their review uncovered 229 children treated for stroke. Out of those 229, four children had strokes believed to be caused by Lyme neuroborreliosis. One of those cases involved a 9-year-old boy.
According to the authors, the boy, who was evaluated at an emergency department, complained of tiredness, pain, numbness and a low-grade fever – all which resolved in 3 days. He had no history of a tick bite or rash. He did have positive titers against B. burgdorferi (both IgG and IgM), but those were presumed to be related to an earlier infection when he was treated for an erythema migrans rash at age 7. His neurologic findings were normal, and he was discharged with no treatment.
Two months later, the boy was re-admitted to the hospital complaining of vomiting and vertigo. His exam revealed a subtle bilateral tremor. "A brain MRI was performed and showed two fresh right cerebellar micro-infarcts in the right PICA territory as well as narrowing of both vertebral arteries and the basilar artery," says Monteventi.
Serologic and cerebral spinal fluid (CSF) results were positive for Lyme disease. Serological studies showed elevated B. burgdorferi IgM and IgG titers that were confirmed by a positive Western Blot. CSF analysis revealed a lymphocytic pleocytosis, mildly elevated protein content, low glucose, and intrathecal synthesis of both B. burgdorferi IgM and IgG.
Lyme disease infection triggers stroke in young child.
Click To Tweet
The boy was prescribed IV Ceftriaxone (2 g/day) for 2 weeks, oral corticosteroids tapered for 7 weeks and preventive Aspirin (100 mg/day) for 8 months. He recovered rapidly.
The authors describe case reviews for three other children. But this case, in particular, reminds us that some individuals with a positive IgM Western Blot test may be a true positive test even if their initial symptoms are not specific.
As Monteventi points out, "The strong predilection towards posterior cerebral circulation with clinical occurrence of brainstem signs associated with meningeal symptoms and CSF lymphocytosis are suggestive features that should rapidly point to the diagnosis."
"Clinicians must be aware of this rare neurological complication of Lyme disease that demands specific antibiotic treatment," says Monteventi.
Related Articles:
Stroke as a manifestation of Lyme disease
When Lyme disease mimics a heart attack
At least 50% of patients with Lyme neuroborreliosis remain ill years after treatment
Seizures and altered mental status after a tick bite
References:
Monteventi O, Steinlin M, Regenyi M, Roulet-Perez E, Weber P, Fluss J. Pediatric stroke related to Lyme neuroborreliosis: Data from the Swiss NeuroPaediatric Stroke Registry and literature review. Eur J Paediatr Neurol. 2018;22(1):113-121.
---