How can Lyme disease affect babies?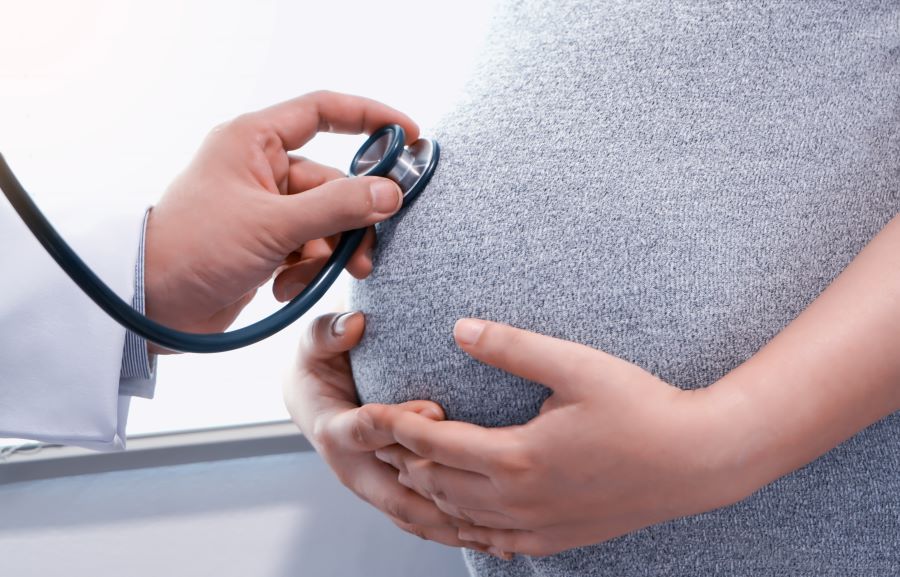 People who are pregnant or planning to become pregnant have been concerned about the effect of Lyme disease on their babies. In their study, "Lyme borreliosis in pregnancy and associations with parent and offspring health outcomes: An international cross-sectional survey," Leavey and colleagues summarized the outcome of 446 (65%) participants with diagnosed Lyme disease and 45 (7%) participants with probable Lyme disease. [1]

The authors recruited their participants through a Lyme disease-focused organization, but eligibility was open to anyone over 18 years of age who had been pregnant. They included participants who did not develop symptoms until after their pregnancies and individuals who were not treated for Lyme disease (LD) for years after their pregnancy despite being symptomatic before pregnancy.
Investigators were able to compare the participants diagnosed with Lyme disease and probable Lyme disease with 200 (28%) participants who did not have Lyme disease.
"Only 45% of diagnosed LD and 61% of suspected LD participants recalled a tick bite, and < 40% noticed an EM rash," wrote the authors.
Mothers who were more likely to have Lyme disease at the time of their pregnancy were more likely to report extreme fatigue, joint pain, fever of unknown origin, and postpartum depression than participants who were not. The authors were not able to determine if these complications were related to their Lyme disease or the pregnancy.
Children born to mothers who were more likely to have Lyme disease during their pregnancy did not differ in gestational age at delivery, intrauterine growth restriction diagnoses, congenital anomalies, or hyperbilirubinemia rates compared to children who were not.
Children born to mothers who were more likely to have Lyme disease at the time of their pregnancy "demonstrated a wide range of pathologies, including musculoskeletal, gastrointestinal, orthopedic, cardiovascular, respiratory, sleep, rashes, fevers, concentration, sensory, and vision issues," wrote the authors. However, the authors were not able to determine if their illness was related to Lyme disease, genetics or infection after birth.
The study had several limitations. The recruitment was primarily through North America's Lyme disease-based advocacy groups. And results may be subject to recall bias as many of the dates for the pregnancy were 10 to 70 years prior to the survey. Finally, any cross-sectional study would need further study validate the results and determine causality.
Despite the limitations, the authors conclude, "This survey provides an important foundation upon which hypotheses can be generated for many overdue projects focused on Lyme disease in pregnancy."
Furthermore, "our results support the hypothesis that parent treatment for Lyme disease before or during pregnancy can attenuate severe pathology in neonates/children but does not eliminate poor outcomes entirely."
References:
Leavey, K., MacKenzie, R. K., Faber, S., Lloyd, V. K., Mao, C., Wills, M. K. B., . . . Darling, E. K. (2022). Lyme borreliosis in pregnancy and associations with parent and offspring health outcomes: An international cross-sectional survey. Front Med (Lausanne), 9, 1022766. doi:10.3389/fmed.2022.1022766
---