Infected ticks prevalent in urban areas in the United Kingdom (UK)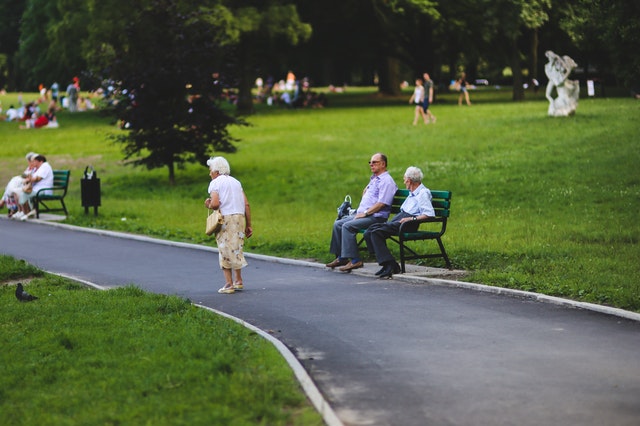 The prevalence of vector-borne diseases in Europe, including the UK, has changed dramatically over the past 15 years. Today, there are regular outbreaks of West Nile, chikungunya, and dengue viruses. Malaria has returned. The number of Lyme disease cases is rising and tick-borne encephalitis virus is expanding to the northern regions of Europe. Meanwhile, new pathogens continue to be discovered, such as Borrelia miyamotoi and various tick-borne rickettsiae.

A recent article, "Assessment of the Public Health Threats Posed by Vector-Borne Disease in the United Kingdom," by Medlock and colleagues explores the growing concern Lyme disease poses to residents in the UK. [1]
"There has been an increase in the numbers of reported human cases of Lyme disease," writes Medlock in the International Journal of Environmental Research and Public Health.
Between 2010 and 2017, the number of Ixodes ricinus ticks in the UK increased by 42%. A significant number of ticks were found to be infected with Borrelia burgdorferi, the bacteria causing Lyme disease. Furthermore, the prevalence of infected ticks was highest in urban areas.
As many as 30% of ticks are infected with Lyme disease pathogen at a single urban location in the UK.
Click To Tweet
"Urban woodlands and woodland edge were identified as key habitats with mean prevalence rates of Borrelia-infected I. ricinus ticks at 18%," writes Medlock. "The highest prevalence for a single location being reported as 30% of ticks infected."
Public health officials in the UK point out the challenge in educating people about the dangers of tick-transmitted diseases "without causing undue alarm that could hamper other advances in public health, such as the realization of the health benefits of the use of green spaces by the public," explains Medlock.
Continuing to gather data on the distribution of I. ricinus ticks in urban areas is crucial, Medlock points out, as "it is possible that the management of these spaces for biodiversity could be inadvertently creating habitats for ticks, as they are designed to provide habitats for their mammal and avian hosts."
If tick hosts, such as deer, are encouraged into urban areas, studies may need to closely examine how to manage deer populations and their movements to help minimize tick bites and the risks of Lyme disease.
Related Articles:
"Urban" ticks carry B. burgdorferi s.l. and B. miyamotoi
B. burgdorferi, the pathogen that causes Lyme disease, is widespread in New York City metro area
When should you worry about ticks in your neighborhood?
Melting pot of tick-borne pathogens found in European hedgehogs
References:
Medlock JM, Hansford KM, Vaux AGC, Cull B, Gillingham E, Leach S. Assessment of the Public Health Threats Posed by Vector-Borne Disease in the United Kingdom (UK). Int J Environ Res Public Health. 2018;15(10).
---