Intravenous antibiotics helpful for PTLDS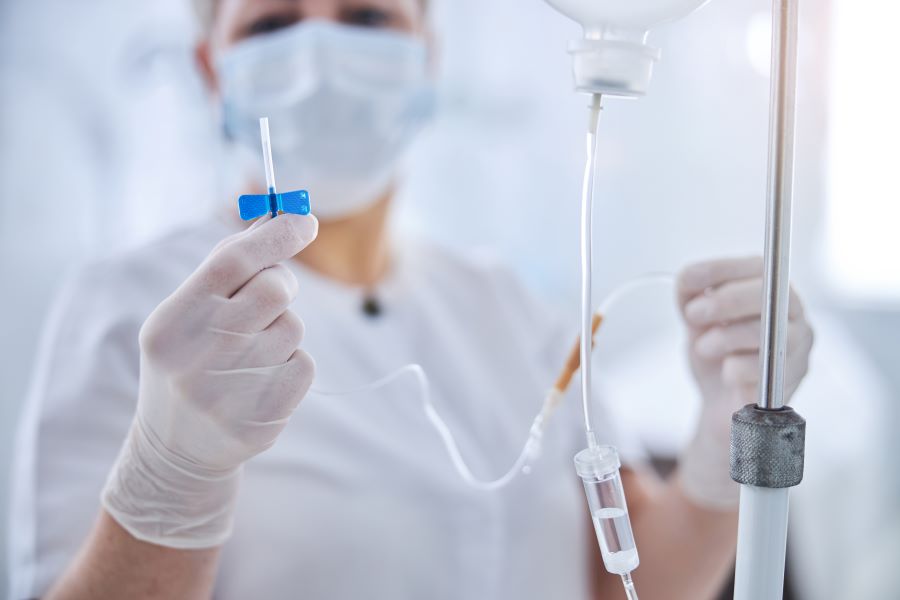 Post Treatment Lyme Disease Syndrome (PTLDS) can develop in patients even after receiving antibiotic treatment for Lyme disease. Although the exact cause of PTLDS is unknown, it could be due to a persistent infection. PTLDS is characterized by fatigue, pain and cognitive difficulties.

In their study "Efficacy and safety of antibiotic therapy for post-Lyme disease? A systematic review and network meta-analysis," Zhang and colleagues described a meta-analysis review of four Randomized Clinical Trials (RCT) addressing Post-Treatment Lyme Disease Syndrome.¹
The four randomized controlled trials included 485 subjects who met the following inclusion criteria:
Randomized controlled trials
Patients with Post-Lyme Disease Syndrome which has persisted for at least 6 months after treatment of the initial infection and who tested positive by IgG Western blot
Patients aged 18 years and above
Number of cases providing valid data to measure outcomes
Studies that the control group used placebo, while the observation group took the antibiotic
Their meta-analysis showed that ceftriaxone had better results than placebo on FSS. "FSS-11 is the most widely used scale to measure the fatigue severity of the subjects," wrote Zhang et al.
"Ceftriaxone treatment may be the best choice for antibiotic treatment of PTLD, which provides useful guidance for antibiotic treatment of PTLD in the future."
The systemic meta-analysis concluded that intravenous ceftriaxone may be the best choice for treating Post-Treatment Lyme Disease Syndrome.
An NIH-sponsored clinical trial demonstrated that intravenous ceftriaxone therapy improved patients' cognitive function in the short term, according to Fallon.² There were no trials addressing pain.
The authors were not able to show significant gains in the Beck Depression Inventory (BDI), Mental Health Scale and Physical Functioning Scales. Neither were they able to show significant gains with oral doxycycline.
Zhang et al. acknowledged several limitations to their study. "The number of RCTs is small; The duration and dose of treatment in these RCTs are not uniform; The follow-up time of various RCTs is different to some extent."
Author's Note: I have been reluctant to recognize the term PTLDS until there is a reliable test to exclude a persistent infection. This systemic meta-analysis validated my concerns that PTLDS may be the result of a persistent infection.
References:
Zhang X, Jiang Y, Chen Y, et al. Efficacy and safety of antibiotic therapy for post-Lyme disease? A systematic review and network meta-analysis. BMC Infect Dis. Jan 12 2023;23(1):22. doi:10.1186/s12879-023-07989-4
Fallon BA, Keilp JG, Corbera KM, et al. A randomized, placebo-controlled trial of repeated IV antibiotic therapy for Lyme encephalopathy. Neurology. Mar 25 2008;70(13):992-1003. doi:10.1212/01.WNL.0000284604.61160.2d
---