First case of reversible complete heart block due to Lyme disease reported in Canada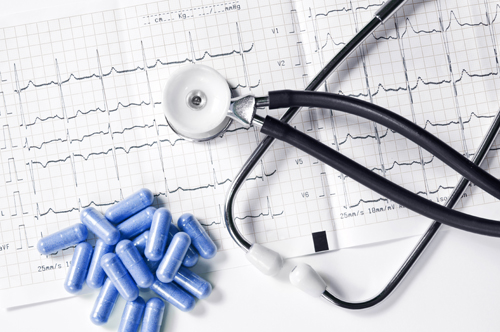 Complete heart block is an uncommon but important cause of morbidity in the United States. The cases of Lyme disease in Canada continue to climb in part due to the spread of the Ixodes Scapularis tick by birds. [1] In a recent issue of the American Journal of Medicine, doctors report on the first case of heart block due to Lyme disease (LD) in Canada. [2]
"A previously healthy Caucasian 22-year-old male presented to a southern Quebec community hospital with syncopal episodes for one week," according to Samuel De l'Étoile-Morel from the Department of Internal Medicine, McGill University Health Centre. "He was found to be hypotensive and bradycardic (heart rate 36 beats per minute), due to 3rd degree atrio-ventricular (AV) block, which did not respond to atropine." His cardiac echo was unremarkable.
The young man presented with multiple diffusely-distributed erythematous patches with central clearing, consistent early disseminated LD. His screening test was positive for a Lyme disease serology but negative by blood smear for Babesial and Anaplasma spp.
The man had not traveled outside the province of Quebec but did have extensive exposure to deeply wooded areas and was in close contact with deer and other wildlife.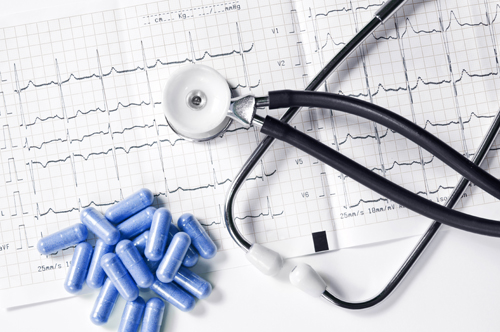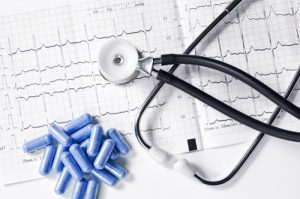 "After 48 hours of observation, he underwent a temporary VVI (ventricular pacing and sensing mode) pacemaker insertion," according to l'Étoile-Morel. The AV block converted to 1st degree block after 2 days of intravenous ceftriaxone treatment. The AV block resolved by day 11, at which time the pacemaker was removed. He completed his 21-day course of therapy with oral doxycycline. His follow-up Lyme disease Western blot test was positive.
It would have been reasonable to recommend the patient follow-up to assess for complications of LD such as chronic neurologic LD, [3] Lyme encephalopathy, [4,5] and Post-Treatment Lyme disease syndrome (PTLDS). [6,7]
References:
Koffi JK, Savage J, Thivierge K et al. Evaluating the submission of digital images as a method of surveillance for Ixodes scapularis ticks. Parasitology, 1-7 (2017).
De l'Etoile-Morel S, Feteih A, Hogan CA, Vinh D, Thanassoulis G. A Case of Reversible Complete Heart Block. Am J Med, (2017).
Logigian EL, Kaplan RF, Steere AC. Chronic neurologic manifestations of Lyme disease. N Engl J Med, 323(21), 1438-1444 (1990).
Logigian EL, Kaplan RF, Steere AC. Successful treatment of Lyme encephalopathy with intravenous ceftriaxone. J Infect Dis, 180(2), 377-383 (1999).
Fallon BA, Keilp JG, Corbera KM et al. A randomized, placebo-controlled trial of repeated IV antibiotic therapy for Lyme encephalopathy. Neurology, 70(13), 992-1003 (2008).
Aucott JN, Soloski MJ, Rebman AW et al. CCL19 as a Chemokine Risk Factor for Post-Treatment Lyme Disease Syndrome: A Prospective Clinical Cohort Study. Clin Vaccine Immunol, (2016).
Weitzner E, Visintainer P, Wormser GP. Comparison of males versus females with culture-confirmed early Lyme disease at presentation and at 11-20 years after diagnosis. Diagn Microbiol Infect Dis, (2016).
---