Doctors recognize Lyme disease in a patient with kidney disease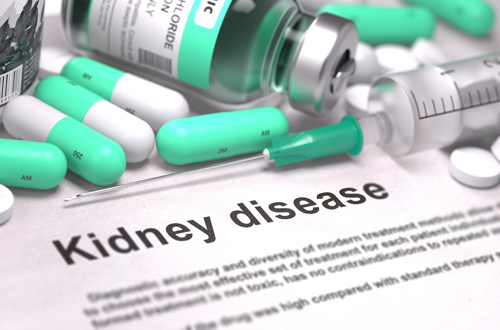 Kidney disease induced by Borrelia burgdorferi has been commonly reported in dogs but in the literature there are only a few cases of Lyme disease-associated renal damage in humans. In the February 2017 issue of BMC Nephrology, Florens and colleagues discuss the "unique case of minimal change disease (MCD) associated with chronic Lyme borreliosis that resolved completely after treatment with ceftriaxone and corticosteroids." [1]

The article, "Chronic Lyme borreliosis associated with minimal change glomerular disease: a case report," cites four published papers describing kidney damage in Lyme disease patients. The papers consisted of 4 cases of membranoproliferative glomerulonephritis (MPGN), a case of crescentic and IgA-deposit nephropathy, and a case of membranous nephropathy. [1]
In another case, the authors describe a 65-year-old Caucasian woman admitted for an acute edematous syndrome related to a nephrotic syndrome. She had a history of hypertension, dyslipidemia, and elevated blood pressure of 163/89 mmHg. Laboratory data showed hypoalbuminemia (1,2 g/dl), severe proteinuria (7,03 g/24 h) and a recent decrease of renal function (serum creatinine level increase from 0,84 to 1,3 mg/dl). Renal biopsy showed minimal change glomerular disease (MCD). [1]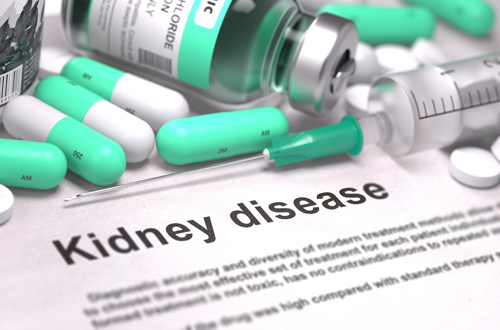 Lyme disease was diagnosed based on positive serologic tests and a 2-year history of violaceous skin lesions of the right calf. The lesions were diagnosed as Acrodermatitis chronica atrophicans (ACA) by skin biopsy. ACA is a Lyme disease finding in Europe. The patient recalled a history of a tick bite on the same leg 9 years earlier without a rash or arthritis.
"This patient is the first case of minimal change glomerular disease associated with chronic Lyme borreliosis," according to Florens from Edouard Herriot Hospital, Lyon, France. The patient's nephrotic syndrome and MCD resolved with a combination of intravenous ceftriaxone and the steroid prednisolone.
The leg lesions and neuropathic pain, which persisted despite 21 days of ceftriaxone and prednisolone, cleared following a second course of 32 days of IV ceftriaxone therapy along with pregabalin.
Based on their investigations, Florens and colleagues recommend further studies of the association between kidney disease and Lyme disease. "The decrease of proteinuria after ceftriaxone therapy observed in our case suggests a link between MCD and Lyme disease," according to Florens. "T-cells, podocytes and bacterial wall antigens could be involved."
This case reminds doctors of the need to recognize Lyme disease in patients with kidney disease even if an association has not been established.
References:
Florens N, Lemoine S, Guebre-Egziabher F, Valour F, Kanitakis J, Rabeyrin M, Juillard L: Chronic Lyme borreliosis associated with minimal change glomerular disease: a case report. BMC Nephrol 2017, 18(1):51.
---