Senate Unanimously Passes Lyme Disease Act – Canada

OTTAWA - Elizabeth May's Private Member's Bill, C-442, the Federal Framework on Lyme Disease Act, was passed unanimously at third reading by the Senate the morning of Friday, December 12. The bill now awaits Royal Assent by the Governor General for it to become law.
The Senate's unanimous passing of Bill C-442, An Act to Create a Federal Framework on Lyme disease, provides hope and promise for both current and future Lyme disease patients. The following article, entitled "No Coordination of Care in Canadian Health Care," published recently in The Medicine Hat News, describes the struggles that are all-too typical for so many Canadians with Lyme disease.  However, with the passage of Bill C-442 and continued dialogue among all stakeholders, may there be fewer stories, such as these and greater acceptance for the disease and the patients it impacts. I look forward to presenting at the 2015  International Lyme and Associated Diseases Society's (ILADS) Lyme Disease Basics Course , to be held in February in Banff, Alberta Canada.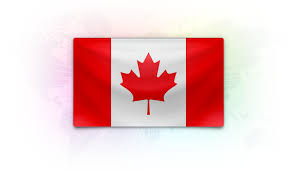 Letter to the Editor:
"My wife has suffered with many ailments/symptoms for more than 30 years. Throughout this timeframe she was either treated/tested/diagnosed for many ailments and conditions — chronic fatigue, lupus, MS, chronic migraines, depression, black mold, heart conditions, insomnia, diabetes, sleep apnea as well as hundreds of infections. Never once was a question of the potential of Lyme discussed. …
The past five years have been rough, we met with many hospital admissions some lasting a month with no real answers. … About eight months ago a doctor in our family clinic checked off the box for Lyme on some blood work. The test came back positive for Lyme and we were hopeful as we finally had a confirmed test result for something …
 We received a call from a member of Infectious Disease (ID) in Alberta as is, we assume, the protocol when a positive Lyme result is received from the lab. We were bombarded with many questions; none related to my wife's health. They said it was normal procedure when a positive test for the disease is made. …
Another month went by and a call was received from the ID specialist in Calgary. We were informed that our appointment was cancelled because as they stated, my wife doesn't have Lyme. I subsequently asked what she has and I was told that they didn't know but they know it's not Lyme. …"
"We have a positive result for Lyme. We have clinical symptoms of the disease but no treatment."
"We researched and talked to many knowledgeable individuals about Lyme and with our family physician's blessing we decided that going to Kansas for treatment and answers was best as treatment was denied in Alberta. …
I hold no grudge to our health-care professionals but I am discouraged with systems that are in place. There is no coordination of care in Canada."
News Release: Green Party of Canada, 12/12/2014
Senate Unanimously Passes Elizabeth May's Federal Framework on Lyme Disease Act

"I am so thankful to my colleagues in the Senate, especially the bill's sponsor Senator Janis Johnson, for passing C-442," said Elizabeth May, Leader of the Green Party of Canada and MP for Saanich-Gulf Islands. "This victory belongs to all Canadians coping with Lyme disease and their loved ones. This bill never would have been passed into law without their advocacy and willingness to tell their stories."
First introduced in June 2012, Bill C-442 was passed unanimously with multi-partisan support in the House of Commons in June 2014.  It will establish a framework for collaboration between the federal, provincial and territorial Health Ministers, representatives of the medical community, and patients' groups to promote greater awareness and prevention of Lyme disease, to address the challenges of timely diagnosis and treatment, and to push for further research.
"The hard work of Minister of Health Rona Ambrose and the entire Lyme community was instrumental in making this bill a reality. I am also grateful to Senator Kelvin Olgilvie, Chair of the Standing Senate Committee on Social Affairs, Science and Technology, who helped to move C-442 through the committee process, after it was delayed by the shooting on October 22," added Ms. May.
"C-442 is now the first piece of Green Party legislation in Canadian history," stated Bruce Hyer, Deputy Leader of the Green Party of Canada and MP for Thunder Bay – Superior North. "I am proud of the way Elizabeth was able to work across party lines to pass the first Green Party bill. The passage of this bill will make such a tangible difference for those dealing with Lyme disease."
Although it is rare for private member's bills to be passed through both the House and Senate, Bill C-442 has received multi-partisan support from Senators and Parliamentarians, in addition to the Canadian Medical Association, the College of Family Physicians of Canada, and the Canadian Lyme Disease Foundation.
"Now that the bill has passed, I look forward to working with all relevant interest groups and governments, under the guidance of Health Minister Ambrose, for the national conference to develop the federal framework to deal with this dreadful illness," concluded Elizabeth May.
---