Stroke associated with Lyme disease in a 59-year-old man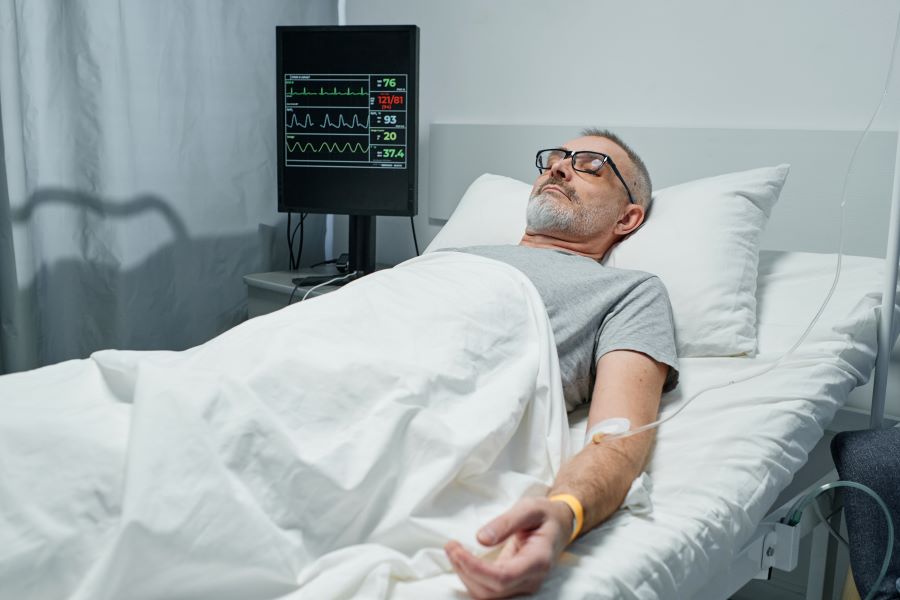 Stroke is a rare presentation of Lyme disease with only 5 cases reported in the U.S. But a recent study reminds us of the importance of considering Lyme disease in the differential diagnosis "in patients who present with stroke or acute confusional state in endemic areas for Lyme disease."[1]

The study entitled "Ischemic Stroke With Hemorrhagic Conversion in a Case of Lyme Neuroborreliosis" by Sathi and colleagues describes the case of a 59-year-old man who presented to a hospital in Florida with ischemic stroke with aphasia and acute confusion that had been ongoing for two days.
The patient had a medical history which included atrial fibrillation on apixaban, coronary artery disease, hypertension, and type 2 diabetes mellitus.
He resided in Michigan and reportedly exhibited a rash 10 years earlier which was not evaluated by a physician, as it had disappeared.
"This would be the sixth reported case in the US of LNB concurrent with ischemic stroke where LNB may be determined to be causal."
"Lyme disease was suspected due to the patient's history, travel from an endemic area, and MRI findings that were remarkable for multiple foci of abnormal signal intensity in the cerebral white matter," the authors wrote.
A spinal tap was performed which was positive B. burgdorferi IgM and IgG antibodies and varicella-zoster virus (VZV) IgG. Other imaging revealed the man had suffered a ischemic stroke with hemorrhagic conversion.
READ MORE: Lyme disease triggers stroke in 83-year-old man, leaving him partially paralyzed in right arm.
He was prescribed IV ceftriaxone for 30 days for Lyme disease. "As the hospital course progressed, the patient began to improve in his receptive aphasia and encephalopathy," the authors wrote.
"On day 14, prior to discharge, a repeat CT of the brain was negative for any evolution of the hemorrhagic conversion and the patient was alert, oriented, and could respond to questions and follow commands," according to the authors.
"… neuroborreliosis should be considered in the differential in patients who present with stroke or acute confusional state in endemic areas of Lyme disease."
The man's wife reported that follow-up outpatient imaging "demonstrated resolution of the white matter signal abnormalities with continued improvement in the patient's symptoms. However, a degree of receptive and expressive aphasia persists."
According to the authors, the patient was able to resume his job and perform normal daily activities.
The authors suggest, "that neuroborreliosis should be considered in the differential in patients who present with stroke or acute confusional state in endemic areas of Lyme disease."
References:
Sathi S, Kim D, Duplan P, Kim P, Shenkamn C. Ischemic Stroke With Hemorrhagic Conversion in a Case of Lyme Neuroborreliosis. Cureus. Aug 2022;14(8):e28028. doi:10.7759/cureus.28028
---