Year in Review: Top 10 Lyme disease blogs for 2018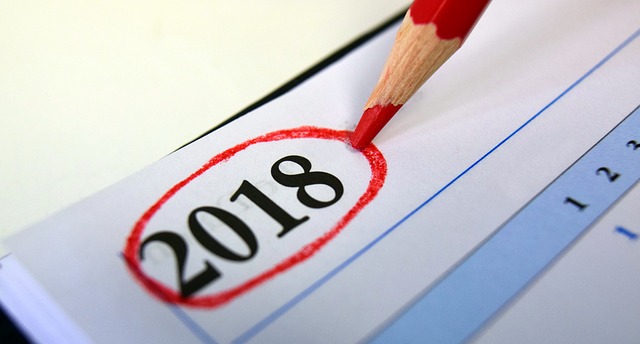 This past year, Lyme Disease Science blogs have covered a wide range of topics on tick-borne illnesses with subjects ranging from atypical case presentations to new, emerging diseases to innovative tick tracking methods. 

Following is a list of the most popular blogs for 2018!
1.) Lyme disease misdiagnosed as shingles in a 62-year-old man
Case report: It appeared to be shingles but it was Lyme disease.
2.) More than 50% of mice in Kentucky infected with Lyme bacteria
Study finds more than half of the mice in Kentucky infected with Lyme bacteria. Should residents be concerned?
3.) Healthy people may be unaware they are infected with Babesia
Study finds healthy people, unknowingly infected with Babesia, are transmitting the infection through blood donations.
4.) Sound sensitivity in Lyme disease (video blog)
One study found sound sensitivity in 50% of Lyme disease subjects. For one woman, "even the sound of another person's breathing seemed unbearably loud." Another patient reported "sound sensitivity so severe that ordinary conversation was deafening to him."
5.) When Lyme disease causes a positive test for Mononucleosis
Two patients are told they have mono. But, they had Lyme disease. How did it happen?
6.) Study finds hearing loss and tinnitus common in patients with tick-borne diseases
Did you know hearing loss and tinnitus are often reported in patients with tick-borne diseases?
7.) Don't be misled: patients can have both mono and Lyme disease
Study reviews 2 case reports of children with both mono and Lyme disease.
8.) Study finds misdiagnosis and delayed diagnosis common for Lyme disease patients
Psychiatric disorders are the most common misdiagnoses among Lyme disease patients, according to findings from a recent MyLymeData study.
9.) Over 20% of Lyme disease patients remain ill after treatment
Researchers reviewed nearly 10,000 cases of Lyme disease in Pennsylvania to determine how many individuals fit the criteria for having "post-treatment Lyme disease syndrome". (A term that I do not use or support.) How many people suffered from ongoing symptoms?
10.) Netherlands study finds Lyme disease common in elderly
The authors of a Netherlands study examine the prevalence of Lyme disease among the elderly.
---