Borrelia miyamotoi infection: An emerging tick-borne disease in California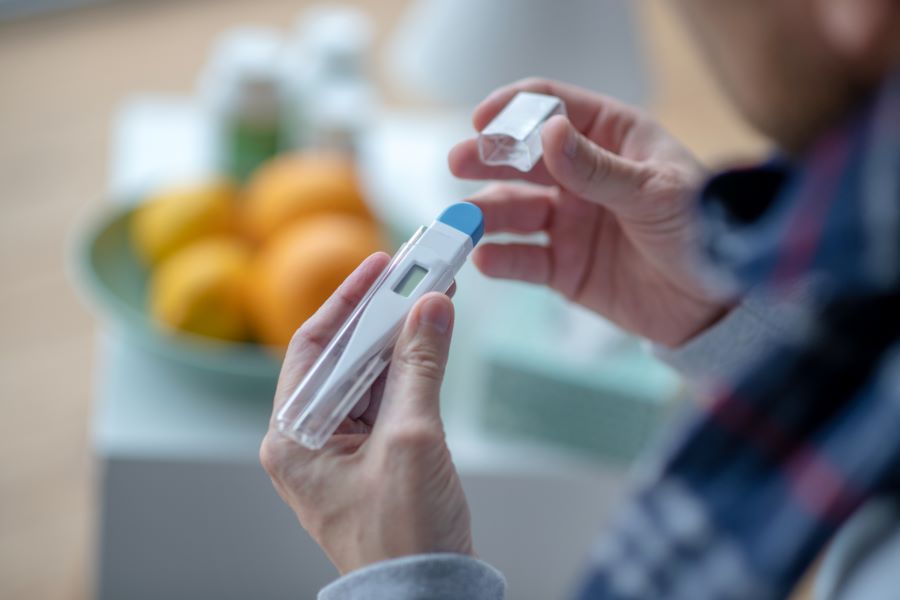 Borrelia miyamotoi has been detected in various species of Ixodes ticks including I. ricinus in Europe, I. scapularis in eastern North America, and I. pacificus in western North America. In California, the I. pacificus tick can harbor 2 types of spirochetes (Borrelia miyamotoi and Borrelia burgdorferi) capable of causing Borrelia miyamotoi infection and Lyme disease.

"Although B. miyamotoi has been identified in ticks in California for more than 20 years, locally acquired human cases within the western United States have not been described [in the literature]," according to Rubio et al.
In this case report, the authors describe an immunocompromised man living in California diagnosed with Borrelia miyamotoi infection.¹
The man had multiple sclerosis and had been receiving an anti-B lymphocyte CD20 monoclonal antibody (ocrelizum-ab). He presented to a neurology clinic in California after having intermittent or relapsing fevers for two months.
"The febrile episodes typically lasted 1 day, occurred every 10–14 days, and were associated with night sweats, mild vision changes, and nausea," the authors write.
"Laboratory confirmation of B. miyamotoi infection can be challenging because the spirochetes share many proteins with B. burgdorferi and B. hermsii, resulting in cross-reacting antibodies."
The man tested positive for Epstein-Barr viral capsid and nuclear antigen IgG, low platelet count, and high C-reactive protein. But test results for Borrelia burgdorferi (Lyme disease), brucellosis, and leptospirosis were negative.
Testing confirms Borrelia miyamotoi infection
In this case, clinicians suspected an underlying infection with the patient being immunocompromised and experiencing relapsing fevers and ordered plasma mcfDNA sequencing.
"Borrelia miyamotoi infection was diagnosed through molecular testing with unbiased plasma mcfDNA sequencing, an increasingly used tool for evaluating patients with fever of unknown etiology," the authors write.
Very few laboratories offer this test for B. miyamotoi, they explain.
The man was treated successfully with a 4-week course of doxycycline. The febrile episodes and other signs and symptoms resolved completely.
The state health department collected and tested ticks from areas surrounding the man's home in Marin County, California. They identified 19 I. pacificus ticks (12 adults, 7 nymphs). But none of the ticks were positive for B. miyamotoi infection. One tick was positive for Borrelia burgdorferi.
The authors point out, however, that the man had been in Ohio 2 months prior to the onset of his relapsing fevers.
"Our study suggests that B. miyamotoi is an emerging human pathogen in California."
Authors Conclude:
"For patients with high or relapsing fever during seasons of Ixodes tick activity, particularly in areas where B. miyamotoi has been reported in local tick populations, clinicians should consider the possibility of B. miyamotoi infection along with other Borrelia spp."
"B. miyamotoi infection can be challenging because the spirochetes share many proteins with B. burgdorferi and B. hermsii, resulting in cross-reacting antibodies."
The man's immunocompromised status may have contributed to the Borrelia miyamotoi infection becoming chronic, which in turn increased the likelihood of a positive sequencing test.
Authors Suggest:
"… clinicians should maintain an index of suspicion for B. miyamotoi in patients with relapsing fever without a clear etiology, should ask about potential tick exposure, and should consider molecular diagnostic testing."
References:
Rubio LA, Kjemtrup AM, Marx GE, et al. Borrelia miyamotoi Infection in Immunocompromised Man, California, USA, 2021. Emerg Infect Dis. May 2023;29(5):1011-1014. doi:10.3201/eid2905.221638
---