COVID-19 chronic manifestations: Lessons from Lyme disease?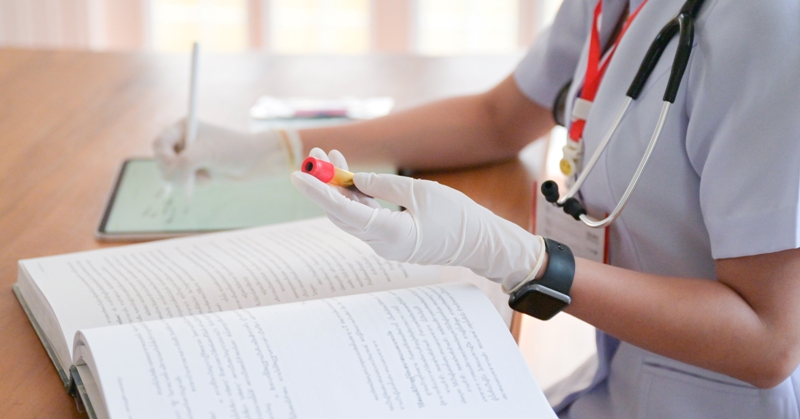 Since the COVID-19 pandemic erupted, scientists have focused their attention primarily on the early manifestations of this novel coronavirus. We have yet to learn what the chronic manifestations from the virus will be. Could lessons from Lyme disease help us understand COVID-19?

We can better understand COVID-19 chronic manifestations if we understand the lessons from Lyme disease. Lyme disease was first described as an early disease in 1977 when an epidemic of oligoarticular arthritis occurred in three Connecticut communities, which involved 39 children and 12 adults. [1]
During this time, the Centers for Disease Control and Prevention (CDC) focused their attention on the acute manifestations of Lyme disease, specifically an erythema migrans rash, 7th nerve palsy, heart block, Lyme arthritis, and meningitis.
It was not until 1990 when the first cases of chronic illness due to Lyme disease were published by Logigian and colleagues.[2]  The authors described 27 individuals with chronic neurologic Lyme disease.
I began treating chronic manifestation of Lyme disease when I opened my medical practice in 1987. I had not seen chronic manifestations during my training at the University of Minnesota and Manhattan's Beth Israel Medical Center or during my training as a chronic disease epidemiologist at the University of Minnesota.
Will we see chronic manifestations from COVID-19, as we have with Lyme disease?
Click To Tweet
According to the study by Logigian et al., out of the 27 patients, 24 (89%) "had a mild encephalopathy that began 1 month to 14 years after the onset of the disease and was characterized by memory loss, mood changes, or sleep disturbance."
Other chronic manifestations of Lyme disease have since been described. The list now includes the following:
Neuropsychiatric Lyme disease [3]
Pediatric acute-onset neuropsychiatric syndrome – PANS [4]
Lyme carditis [5]
Autonomic dysfunction – POTS [6]
Post-treatment Lyme fatigue – Post-Lyme disease [7]
Neuropathic pain [8]
Persistent symptoms after Lyme disease [9]
Concurrent Co-infections [10]
"Post-Treatment Lyme Disease Syndrome" [11]
Why did it take so long to recognize chronic manifestations of Lyme disease? Why are some doctors reluctant to accept that these chronic manifestations exist?
Will it take as long to recognize chronic manifestations of COVID-19, as it has taken Lyme disease?
References:
Steere, A.C., et al., Lyme arthritis: an epidemic of oligoarticular arthritis in children and adults in three connecticut communities. Arthritis Rheum, 1977. 20(1): p. 7-17.
Logigian, E.L., R.F. Kaplan, and A.C. Steere, Chronic neurologic manifestations of Lyme disease. N Engl J Med, 1990. 323(21): p. 1438-44.
Fallon, B.A. and J.A. Nields, Lyme disease: a neuropsychiatric illness. Am J Psychiatry, 1994. 151(11): p. 1571-83.
Sigra, S., E. Hesselmark, and S. Bejerot, Treatment of PANDAS and PANS: a systematic review. Neurosci Biobehav Rev, 2018. 86: p. 51-65.
Muehlenbachs, A., et al., Cardiac Tropism of Borrelia burgdorferi: An Autopsy Study of Sudden Cardiac Death Associated with Lyme Carditis. Am J Pathol, 2016.
Kanjwal, K., et al., Postural orthostatic tachycardia syndrome following Lyme disease. Cardiology journal, 2011. 18(1): p. 63-6.
Krupp, L.B., et al., Study and treatment of post Lyme disease (STOP-LD): a randomized double masked clinical trial. Neurology, 2003. 60(12): p. 1923-30.
Simons, L.E., Fear of pain in children and adolescents with neuropathic pain and complex regional pain syndrome. Pain, 2016. 157 Suppl 1: p. S90-7.
Klempner, M.S., et al., Two controlled trials of antibiotic treatment in patients with persistent symptoms and a history of Lyme disease. N Engl J Med, 2001. 345(2): p. 85-92.
Krause, P.J., et al., Concurrent Lyme disease and babesiosis. Evidence for increased severity and duration of illness. Jama, 1996. 275(21): p. 1657-60.
Rebman, A.W. and J.N. Aucott, Post-treatment Lyme Disease as a Model for Persistent Symptoms in Lyme Disease. Front Med (Lausanne), 2020. 7: p. 57.
---