Optic neuritis associated with Lyme disease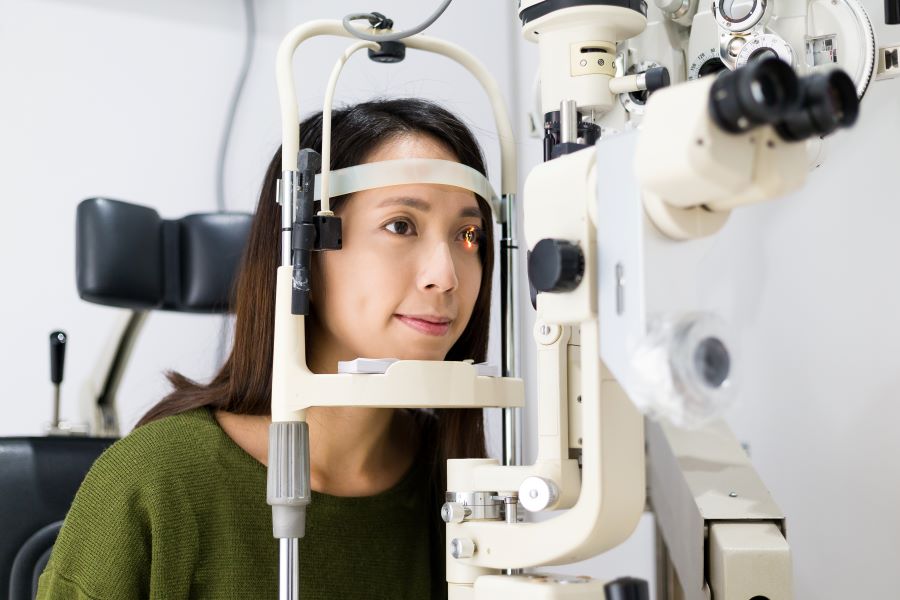 In their article, "Characteristics of Lyme optic neuritis: a case report of Lyme associated bilateral optic neuritis and systematic review of the literature," Lu et al. present a rare case of isolated bilateral optic neuritis in a Lyme disease patient. [1] (Optic neuritis is an inflammation of the eye's optic nerve.)

The case features a 48-year-old female with multiple sclerosis (MS) who presented to her primary care physician with a fever and sore throat.
Three weeks later, she returned complaining of photophobia, eye pressure sensation, blurry vision, pain with eye movements and central scotoma on the morning prior to her visit. (A scotoma is a blurry or blind spot in your visual field while the surrounding areas appear normal.)
An "MRI along with fundus exam confirmed the diagnosis of bilateral optic neuritis," the authors write.
Two months prior to her visit, the woman had removed a tick from her leg but did not report any rashes.
Testing for Lyme disease was positive by Western blot.
The woman was hospitalized and treated with intravenous methylprednisolone (1g/day for 3 days) due to the degree of swelling, along with ceftriaxone (2 g/day for 25 days) for Lyme disease.
The "patient returned for follow up 1 week post hospitalization, reported visual symptoms abated and she was back to her previous baseline," the authors write.
"Clinicians working in the endemic areas should consider Lyme borreliosis in patients presents with bilateral optic nerve head swelling, and painless progressive visual loss."
In reviewing the literature, Lu and colleagues found 11 patient cases of optic neuritis and Lyme disease.
"In this review, we collected cases that have demonstrated strong evidence of causal relationship of Lyme borreliosis and optic neuritis in attempt to characterize the nature and clinical presentations of optic neuritis involved in Lyme borreliosis…," the authors write.
The most common symptoms related to optic neuritis included blurry vision (11 cases), headache (7 cases), scotoma (3 cases) and painful ocular movement (3 cases).
"Additionally, there were 4 reported neurological symptoms – paresthesia (3 cases) and ataxia (1 case); 3 reported arthralgia; and 3 reported nonspecifc symptoms – fatigue, weakness, and myalgia," the authors write.
Only 2 of the 11 patients reported having an erythema migrans (Bull's-eye) rash, while the majority did not recall having a tick bite.
Moderate vision loss was reported in 8 of the patients.
According to the authors, "The patients all responded well with combination of corticosteroid and antibiotic therapy, or antibiotic therapy alone."
As the authors point out, typically optic neuritis presents with acute, painful, and unilateral visual loss. However, in these Lyme disease patients, it presented with "bilateral optic nerve head swellings, and painless, moderate (better than 20/200) and progressive visual loss."
References:
Lu, Y., Zand, R. Characteristics of Lyme optic neuritis: a case report of Lyme associated bilateral optic neuritis and systematic review of the literature. BMC Neurol 22, 113 (2022). https://doi.org/10.1186/s12883-022-02627-z
---